Top Video Marketing Tools to Boost Online Sales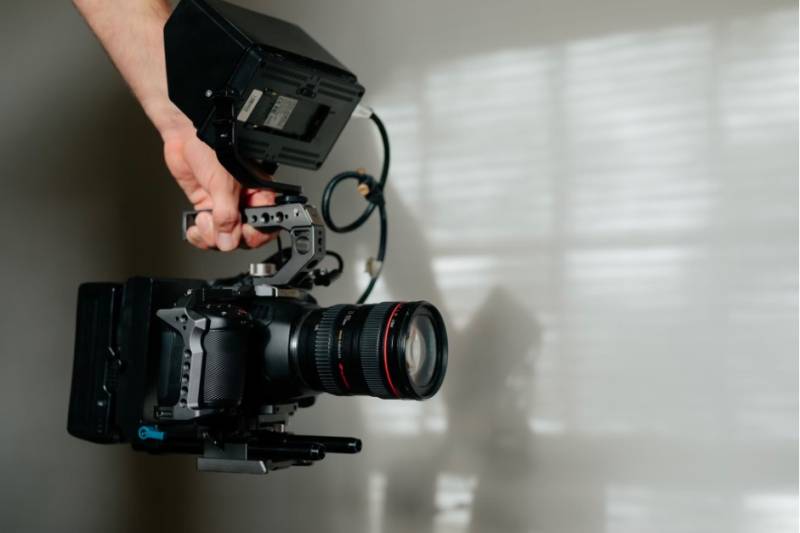 Video marketing was once a nice-to-have strategy for businesses, but now video content marketing is a must-have.
More digital platforms and social media networks have been focusing on releasing features that embrace video content. Just  look at the fastest-growing social media app, TikTok, and the world's second-largest search engine, YouTube; they all embrace video.
With the sharp rise of video-sharing platforms and increasing popularity of video content, it's no surprise that 86% of businesses use video marketing as an essential marketing strategy today.
The great thing about video marketing is that this strategy is accessible to businesses of all sizes in all industries thanks to the myriad of video marketing tools available in the digital age that can help you create videos and distribute them.
However, choosing the right video marketing tool for your particular business can be a challenge.
Choosing Video Marketing Tools for Your Business
There's no such thing as one-size-fits-all when it comes to video marketing tools. With all the video-marketing and video-making tools available today, you should consider them all carefully to find the right tool for your marketing needs. 
Here are some key considerations to keep in mind before choosing a video marketing tool:
Identify your goals: Start by defining your video marketing goals. Are you aiming to increase brand awareness, drive website traffic, generate leads, or boost sales? Understanding your objectives will help you narrow down the features and functionalities required by a video marketing tool.
Assess your budget: Consider your budget constraints and determine how much you are willing to invest in video marketing tools. Some tools offer free or low-cost plans, while others have premium features at a higher price. Evaluate the value and return on investment each tool provides in relation to your budget.
Evaluate features and functionality: Look for tools that align with your needs. Consider features such as video editing capabilities, analytics and reporting, integrations with other platforms, customizable templates, ease of use, and hosting options. Ensure that your chosen tool offers the necessary features to support your video marketing strategy effectively.
Lets now highlight some excellent video marketing tools you should consider using.
Powerful Video Marketing Tools You Should Know
To maximize the impact of your video marketing efforts, it's crucial to leverage the best video marketing tools in the market that offer advanced features and functionalities for your business.
Here are some top-notch video marketing tools that can elevate your video content, boost brand visibility, and generate impressive results for your business:
1. InShot
Since TikTok blew up, the vertical video format has become more popular. InShot is designed to cater to the needs of mobile users who want to edit and enhance videos directly from their smartphones.
With a range of features and functionalities, you can create professional-looking videos with minimal effort. One of the key features of InShot is its user-friendly interface, which allows for intuitive navigation and seamless editing.
You can trim and cut videos, merge multiple clips, add text or captions, apply filters and effects, adjust video speed, and crop or resize the frame to fit various social media platforms with just a few taps on InShot.
2. Powtoon
If you want to create animated explainer videos but you don't have a lot of experience, Powtoon can be your go-to tool. This video tool has a vast library of templates that you can choose from. It also provides ready-to-use animated characters, props, and even AI-generated voice-overs.
Powtoon can be a great alternative to hiring a professional explainer video company, especially if you're a small business with a tight budget. The final animated explainer video results can be used for your social media or landing pages.
3. Biteable
Biteable is worth considering if you're looking for a one-stop video maker. This tool has a vast library of pre-designed templates, high-quality stock footage, animations, and customizable elements to create engaging videos.
You can create any kind of marketing video in minutes. Also, the tool's intuitive drag-and-drop interface allows for easy editing, adding text, music, and voiceovers, as well as applying transitions and effects.
Also, Biteable's versatile toolset caters to both beginners and experienced video creators, providing a seamless experience to produce captivating videos without needing advanced technical skills.
4. TubeBuddy
TubeBuddy is another video optimization tool you can use. This tool is specifically designed for YouTube videos.
If you want to maximize your YouTube presence, increase subscribers, and grow your audience engagement, this video SEO tool should be your go-to.
What makes TubeBuddy handy is that it's available as a browser extension for popular web browsers like Chrome and Firefox, seamlessly integrating with the YouTube platform.
The video tool offers free and premium versions, with additional features and enhanced functionality available to premium subscribers.
5. Canva
Thumbnails are essential in video marketing, especially if you upload your videos on long-form video hosting platforms like YouTube. To create compelling video thumbnails, you can use Canva, which is a very popular graphic design tool.
Canva allows you to create eye-catching thumbnails using its pre-designed templates, stock footage, and a wide range of visual elements. With its intuitive interface, you can add text, graphics, and animations to your thumbnails, making them visually appealing and engaging.
Moreover, with Canva's online video editor, you can edit your video and create your thumbnail image all within one platform!
6. Camtasia
If you want to use video marketing to promote your app or software, creating a screen capture video is crucial. You can use Camtasia to record the interface of your app or software in just a few clicks.
With Camtasia, you can record the computer screen, webcam, or both simultaneously and then edit the footage with tons of tools and effects. You can also use the tool to create other videos content like tutorials, demonstrations, presentations, e-learning clips, and more
The software offers many powerful features, including video trimming, cutting, merging, adding annotations, captions, transitions, audio enhancements, and visual effects.
7. Wistia
Wistia is yet another powerful and comprehensive video hosting and analytics platform designed specifically for businesses. It offers advanced features such as customizable video players, video SEO, lead generation, and analytics.
Wistia allows you to embed videos seamlessly on your website or landing pages, ensuring a smooth user experience. Its analytics capabilities allow you to gain valuable insights into viewer engagement and behavior, enabling you to make data-driven decisions to improve your video marketing strategy and drive more sales.
8. Streamyard
Streamyard is an online live streaming platform that enables you to produce and share high-quality live streams on multiple social media platforms like Facebook Live.
With this tool, you can effortlessly create and personalize your live broadcasts by integrating various video sources, such as webcams, screens, or pre-recorded videos, and enhancing them with overlays, logos, and graphics.
This live-streaming tool also provides interactive features like live chat, audience participation, and on-screen comments, fostering real-time viewer engagement.
Streamyard streamlines the live streaming experience, catering to individuals, businesses, and content creators who are seeking to connect with their audience through captivating live video content.
In Conclusion
In today's digital landscape, video marketing is a powerful, indispensable tool for capturing audience attention, driving engagement, and boosting online sales.
Make sure you maximize the impact of your videos by using the right video marketing tools for your business. With the right video-making tools, you'll be able to create high-quality videos that help you improve your bottom line in business.