How UI/UX Design Agencies Can Help You Build a Stronger Brand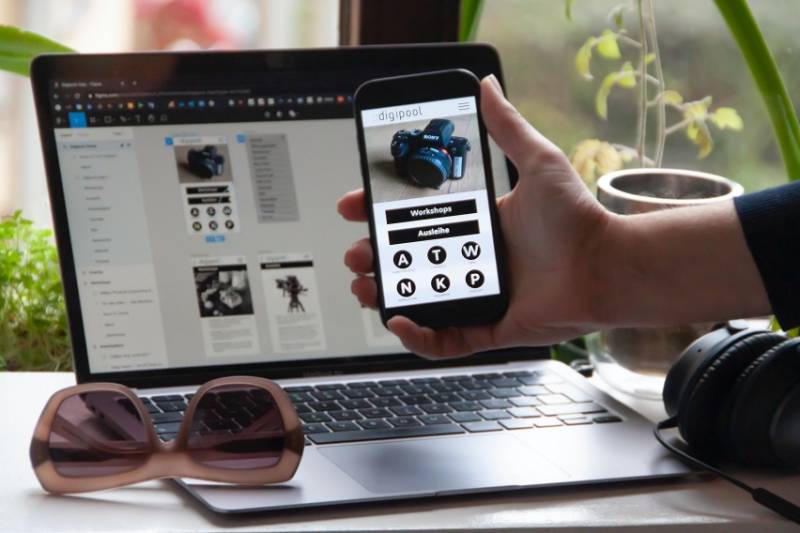 In today's digital world, developing mobile and web applications with an excellent user interface (UI) and user experience (UX) has become more significant than ever.
To strengthen your brand and impress users with your software products, enlisting the services of a UI design agency can go a long way in helping you improve both UI/UX, serve customers better, and effectively meet your business goals and build a stronger brand.
Expert UI designers can help you to enhance your brand and software products in a number of ways:
1. Research
To survive and thrive in an increasingly user-centric business landscape, you should have a clear understanding of user expectations. Once you have a clear picture of what users expect of brands, you can create targeted solutions and unique applications that users actually want or need, instead of just copy-pasting features of existing products.
Most reputable UI design agencies start with professional user/customer research in two forms – Qualitative (ethnographic interviews) and Quantitative (conjoint analysis). This research helps to understand and acquire relevant insights about your business' target audience before embarking on any web or mobile app development project.
Since UI design agencies are experts, they employ the most effective practices when conducting customer and market research. They can save you a lot of the heavy lifting to target the right audience and build accurate customer profiles and personas.
When building business solutions, market and user research is paramount. It increases the chances of your product's success in the real world since the end product will be properly targeted and well optimized for the end-users.
2. Product Evaluation
UI experts can evaluate and identify gaps in the existing product offerings before beginning work on any new projects you may have. Since they are experts, they will be able to spot gaps and identify opportunities that a less experienced person may miss.
The insights you gain from a professional UI/UX evaluation will help you in building a solid and more effective product design or redesign strategy.
Generally, to perform a professional and thorough UI/UX assessment, you need to be conversant with various usability heuristics and techniques, such as Pluralistic Walkthroughs and Cognitive Walkthroughs.
A reputable UI design agency will be knowledgeable and familiar with such techniques and will be able to implement them effectively for proper UI evaluation and design.
3. Usability Testing
Usability testing is a core part of UI/UX design. It refers to testing for how easily users can interact with your website, mobile apps, and software.
Unfortunately, many companies still do not carry out proper usability testing because of a lack of knowledge, time, or money. This leaves their business applications more susceptible to failure and bad user experience, which hurts their brand.
When performing usability tests, you directly evaluate the system's ease-of-use with a group of representative users. It usually involves observing users as they navigate and use your application to see if they have a smooth, consistent, and seamless experience.
UI/UX experts are well-versed to run moderated usability tests correctly to identify problems, mitigate issues, and ensure your products are as user-friendly as possible.
Building products that are user-friendly and intuitive makes users happy and that reflects well on your brand.
4. Prototyping
Product prototyping is the creation of an early sample, model, or release of a product built to test a concept or process. Prototypes allow for design testing and evaluation.
With a prototype, you can identify and eliminate potential problems in your software and applications before launching. Prototypes serve to provide specifications for a real, working system rather than a theoretical one.
A good UI/UX design agency can help you with rapid and cost-effective prototyping all through from the conceptualization to the final prototyping phase. This frees you up to perform other business tasks.
The prototyping process of building a simulated user interface or rudimentary working model of the functionality of the system under development can be taxing, but it helps with ideation, evaluation, and user feedback.
Ultimately, UI/UX design succeeds in environments that promote testing, learning, and improvement. Prototypes will help to validate your product design concepts by testing all the ways your design blends with real-life customer requirements and realities during the design phase.
That way you are sure to build and launch truly exceptional software applications that will help your brand and business to grow from strength to strength.