5 Awesome Tech Gifts for Not So Tech Savvy Friends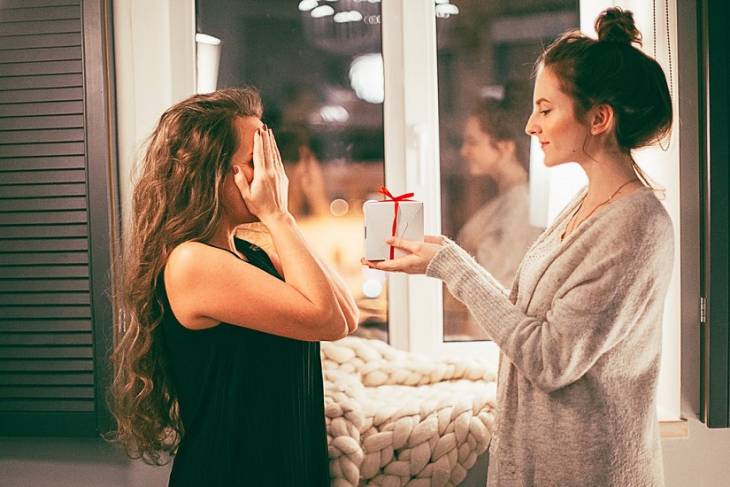 Today's tech gods have made leaps and bounds when it comes to developing devices that support the demands of modern life.
With many tech companies trying to vie for consumer attention, edging out the competition now means creating feature-packed gadgets that can do the job more efficiently at a faster rate.
Doing a simple search online for gadgets to give your friends or loved ones can be overwhelming, with all the options available at your fingertips. It can be an especially daunting task if you want to excite them over a new gadget, but they're just not exactly the tech-savvy type. 
Keep up with the times
Integrating artificial intelligence (AI) continues to be a rising trend for many devices. Smart living, thanks to AI, is quickly becoming the new norm in the modern world, and tech companies continuously strive to be at the top of their game on the regular.
Korea-based tech giant Samsung is upping their AI game with NEON, which they call an "artificial human," or more accurately, a "computationally virtual being that looks and behaves like us." They plan to make NEON available on their smartphones very soon.
Smart homes are also gaining popularity, with home devices like Alexa, Siri, and Google Home dominating this arena. Interconnected smart assistants that communicate with each other to customize consumer needs will likely become the new norm soon. 
There will also be an increase in smartphones with 5G support, which will enable faster connectivity among mobile users equipped with the technology.
Light and sleek wearable technologies are also constantly being developed, such as augmented reality glasses that can be connected to your phones, sound wear like Bluetooth earbuds, and more.
With so many choices out in the market today, what are the gadgets worth giving your non-techie friends? 
Tech gifts for the not-so-tech-savvy people in your life
Here are some exciting tech products that make great Christmas gifts, which even the most "technologically-challenged" people will appreciate and love.  
1. Fitness Tracker
Give your friend the gift of wellness with a fitness tracker. This wearable tech usually has features like step trackers, sleep tracking, heart rate monitoring, and other fitness tracking-related capabilities that will help keep its wearer accountable for his/her daily physical activity.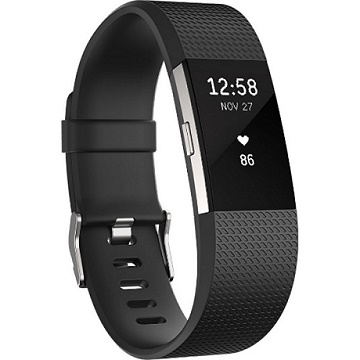 Fitbit Charge 2 Fitness Wristband
Fitness bands, like the Fitbit Charge 2 Fitness Wristband, include key features like heart rate tracking technology, distance tracking, calorie tracking, and sport and exercise recognition.
Simply connecting the gadget to a smartphone, along with its user-friendly app, will help boost your friends' motivation to stay healthy so that they can reach their fitness goals. 
2. LED Lantern Speaker 
Maybe your friend is into camping. You can picture them in the wild or by the ocean under a blanket of stars, but you know for a fact that being out there at night with no stable power means they require an ample light source to keep them safe in the dark.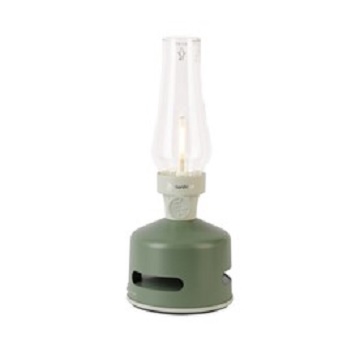 MoMa Design Store's LED Lantern Speaker
Consider gifting them this holiday season with a LED Lantern Speaker, an upgraded camping staple classic that can brighten up their campsite both in the literal and figurative sense, whenever they need while outdoors. 
3. A Powerful Flash Drive 
One of the gadgets people easily lose after quite some time would have to be flash drives, and any forgetful loved one of yours who has lost a couple over time will greatly appreciate this gift.
Flash drives are already considered essential in the modern world, and they are as straightforward as they can get, with no confusing buttons or nonessential features—just plug and play.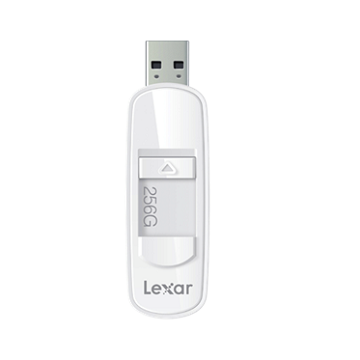 The Lexar JumpDrive S75 USB 3.1
The Lexar JumpDrive S75 USB 3.1 Flash Drive comes in 32GB, 64GB, 12 GB, and 256 GB in storage capacity. With a maximum reading speed of up to 150 MB/s and around 60 MB/s of writing speed, your non-tech savvy friend will have a breeze using it while securely transferring various files like photos, videos, and other document types. 
4. Smart Water Bottle
Maybe you have that person in your life who needs to drink more water. Whether they are fitness buffs or just average people who need to up their water intake, they will most likely appreciate having a smart water bottle handy to help them reach their daily hydration goals.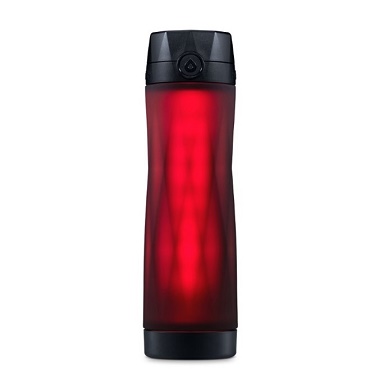 Hidrate Spark 3 Smart Water Bottle
Specially designed to help improve a person's water intake, the Hidrate Spark 3 Water Bottle tracks water consumption and starts glowing once it's time to hydrate. It can be connected to a smartphone, and push notifications on your mobile device will also remind you to take a water break more often.
This device calculates and adjusts personalized hydration goals for its user, and it does so thanks to a sensor inside the bottle that records the amount of water one drinks throughout the day.
It can also be integrated with Apple Health, allowing users to include their hydration data and other personal information like step data. This integration feature allows users to find their health data in one place. 
5. Instant Pot with Programmable Pressure Cooker 
This kitchen gadget will be much appreciated by the non-tech savvy people in your life who love to cook and entertain at home. With an instant pot, they can cook meals in big batches without having to break a sweat.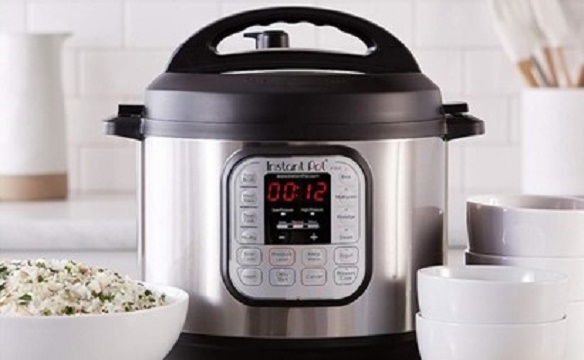 Instant Pot Duo 60 7-in-1 Programmable Pressure Cooker
The Instant Pot Duo 60 7-in-1 Programmable Pressure Cooker boasts a six-quart capacity that is enough to cook a hearty meal for a big family or group of friends. It has seven functions in one compact device, making it a practical addition to any cook's kitchen. It is a rice cooker, steamer, pressure cooker, slow cooker, yogurt maker, and warmer in one—and even sautés dishes!
A final suggestion
You may also consider presenting that special person in your life with a refurbished device, such as a refurbished MacBook that is perfect for business people, students, and just about anyone who knows how to use a laptop. This will allow you to save on costs while giving them a high-quality, easy-to-operate gadget that they can be used for both work and play.
This might just be the season when you turn a "technologically challenged" person into a more tech-savvy one, thanks to your thoughtful gift.
Just make sure that you have that special person's wants, needs, and interests considered when picking a gadget, so they do not feel intimidated using the device as soon as they receive it.