World's First Electric Vehicle Rental Company Announces Expansion to US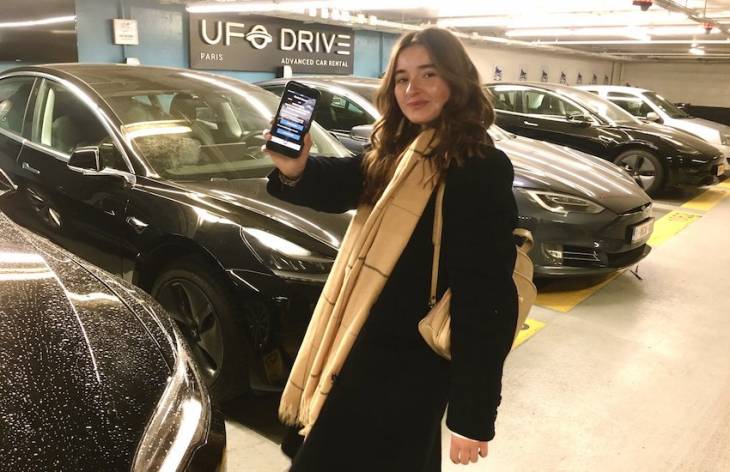 UFODRIVE, the world's pioneering and highest rated all electric, all digital car rental company has announced its plans to expand operations to the United States. This follows rapid growth in 18 cities across Europe, including London, Paris, Berlin, Amsterdam, and Dublin.
The first North American UFORDRIVE location has launched in San Francisco to be followed quickly by further new locations across Europe and the United States. With this expansion, all inclusive, keyless, contactless, and fully electric vehicles, the future of car rental is getting closer to customers everywhere.
UFODRIVE is also announcing the opening of a global Tech Hub and Innovation Centre in Dublin later this month. The Hub will serve as focal point for further development of their unique electric rental platform and help UFODRIVE unlock more of the features that make EV rental the best product on the market.
"In only a few years we've helped customers drive 15 million fully electric miles. Behind the scenes we try to solve every anxiety and make the enhanced electric driving experience a reality for our customers," said Aidan McClean, CEO & co-founder of UFODRIVE. "Our customers love the UFODRIVE experience and that success has allowed us to accelerate plans to reach North America and open the Tech Hub and Innovation Centre in Ireland. Those are big steps towards helping accelerate the transition to sustainable rental and introduce more and more people to the joy of driving electric."
UFODRIVE's platform is the first EV native rental system. It's been built from the ground-up, rental by rental, to manage the anxieties and advantages of EVs. Everything from app-based bookings & registration, keyless entry using your phone, range management, charging optimisation, on-trip support and more leverage the incredible capacities that traditional car rental platforms cannot match.
"We've only just begun to expose the capabilities of EV platforms and utilize them to deliver a new level of rental experience for our customers," said Renaud Marquet, COO & co-founder of UFODRIVE. "There is so much more we can do to wow customers and drive operating efficiency. Being live in the US and now have a Hub to develop these features means we can stay well ahead everyone."
UFODRIVE's expertise has been validated by thousands of customers, multiple awards and, in February earlier this year, a $19 million Series A investment round led by Hertz and Certares – two of the biggest names in rental and travel. Both recognize the importance of shifting the industry to electric and the unique position of UFODRIVE as the pioneering platform. 
To accelerate its North American expansion, UFODRIVE is partnering with Inspiration Fleet, the first EV-only fleet management company (eFMC). "Our strategic acquisition and financing partnership will allow UFODRIVE to scale nationwide at pace," said Josh Green, Founder and CEO of Inspiration Mobility. "Together, we will supercharge the transition to sustainable mobility in the rental market and beyond."
UFODRIVE San Francisco is now open in the heart of downtown San Francisco, with a full EV fleet set to be active by the end of August, and additional expansion to other U.S. cities planned for the fall.