6 Awesome DIY Bourbon Barrel Ideas to Decorate Your Outdoor Space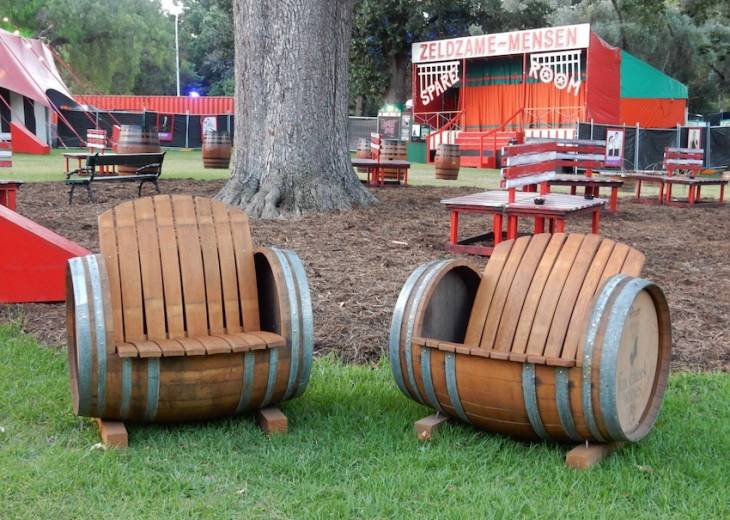 If you'd like to create a unique outdoor living space, why not use a Bourbon barrel? 
There are many ways to decorate your outdoor space with barrels, including creating a table, chairs, hammock, or planter. 
In this article, we give you several ideas to get started. From there, you can build out the rest of your outdoor living space. 
Best DIY Barrel Decor Ideas
Here are some of the best DIY barrel decor ideas:
1. Bourbon Barrel Table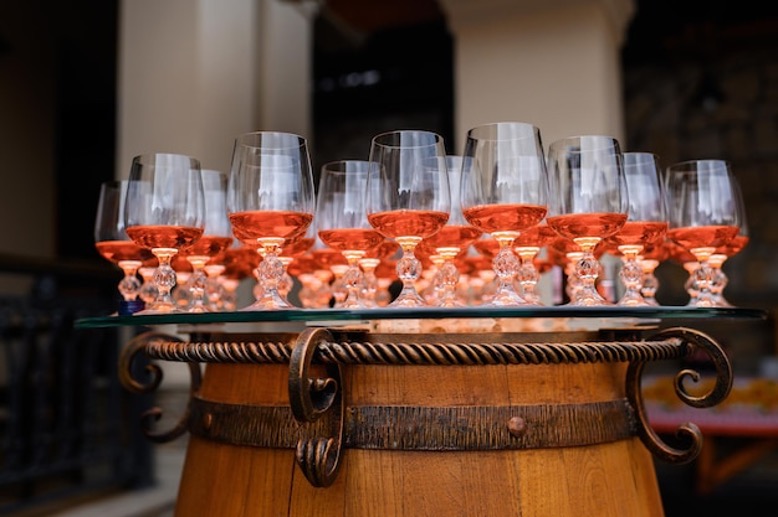 You can turn a dull old barrel into a stylish accent table for your patio, deck, or backyard. Depending on your space and budget, you can make a table with just one wood barrel or use several. 
The tabletop will need to be at least three or four inches wider than the barrel's top. If you'd like a bistro-style table, make sure to use fourteen to sixteen inches of overhang on both sides.
To start, make sure the barrel is well-ventilated. Use a deck cleaner to scrub it, then rinse it off with clean water. Allow the Bourbon barrel to dry before sanding it. 
The goal of sanding is to smooth out the wood surface and prepare it for stain. Wipe off any excess dust before applying a new coat of paint. 
This project takes several hours to complete.
2. Bourbon Barrel Chair
Reclaimed wood furniture, such as a DIY Bourbon barrel decor chair, can add a unique charm to any outdoor space. These chairs are crafted from reclaimed barrels and are a green, environmentally-friendly way to decorate your outdoor space. 
You can build these DIY chairs in a variety of styles. You can even make a table out of a wood barrel. You can use this wood for indoor and outdoor purposes. You can easily customize its height if it isn't quite at the dining table height.
Before you begin building the chair, it is important to clean the barrel thoroughly. It may have some leftover residual wine, so use clean water to rinse it thoroughly. You may need to finish or paint the barrel to achieve the desired appearance. 
You can also make your own footrest by adding wood chips to the barrel. You can also add an optional footrest using a couple of wooden strips.
3. Bourbon Barrel Hammock
Have you ever wondered how to make a DIY Bourbon barrel hammock for your outdoor space? The answer is simple, as long as you know the suitable materials to use. All you need is a wood barrel and some rope. 
You can quickly build a hammock using just a few wooden staves, and the result will look like a sophisticated, high-end piece of furniture that all of your guests will envy.
4. Bourbon Barrel Planter
If you're looking for a unique way to decorate your outdoor space with barrels, consider building a barrel planter. These barrel-shaped planters have a rustic charm and harken back to a frontier aesthetic. 
However, constructing a DIY barrel planter is not without its challenges. You must take several steps to ensure a successful outcome. You must prepare the barrels with mulch to keep out water and ensure they are sturdy. After that, you'll have to feed them with fertilizer regularly to keep the soil moist.
A wine barrel planter is an ideal vessel for displaying seasonal flowers and plants. A multi-tiered display showcases the unique shape of the barrel and the bright colors of the flowers and plants that grow inside.
You can also create a wine barrel water garden, though this method will require some work. Another idea is to create a wine barrel wall planter. This design combines two distinct barrel decor ideas into one and allows you to store a variety of plants, ranging from flowers to herbs.
5. Bourbon Barrel Pet House

There are many benefits to building a DIY Bourbon barrel decor house for your pet. First of all, your pup will love their cozy little retreat. 
You can even create a bed for your puppy out of a wine barrel if you have a patio! Add some cushions and pillows for your furry friend to make it even more fun and comfortable.
Wood barrels make great storage solutions, too. If you're a wine-loving DIY master, you can retrofit them with hidden storage compartments.
6. Bourbon Barrel Rainwater Harvester
Rainwater is not drinkable, but it can provide an excellent water source for your landscape, plants, and lawn.
If you're looking for a creative way to use a recycled Bourbon barrel, consider turning them into rainwater harvesters for your outdoor space. They're a great way to collect rainwater so that you can use it later for many different things. 
Besides their practical use, rain barrels also add a beautiful aesthetic to your yard.
Conclusion
Repurposed barrels make fantastic furniture and are the perfect choice if you want to decorate your outdoor space with barrels. These barrels can be used as tables, chairs, and even ceiling lamps. 
You can also create a fireplace, flowerpot, or barbecue grill using an old wood barrel. I have mentioned a few great ideas for using a Bourbon barrel in your outdoor space in this article. Hopefully, some of these ideas will inspire you to get creative!