7 Best Video Editing Tools for Beginners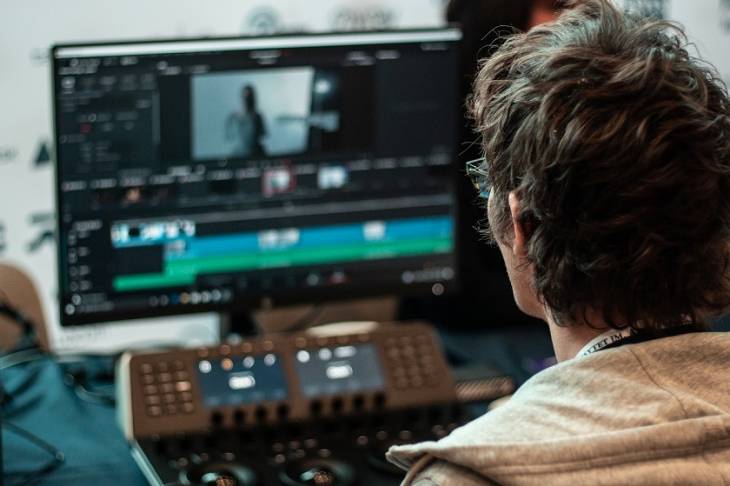 Video is now central to the content marketing strategies of millions of businesses and organizations across the world. Most brands and marketers today have YouTube, Instagram, TikTok, Facebook, and more as video marketing channels.
The businesses that aren't already a part of the video bandwagon are expected to leap soon, considering that video content constituted about 82% of all web traffic in 2022. Investing in video content creation is the way forward for brands.
However, while smartphones today are capable of recording video clips in HD and 4K quality, it is the editing and post-production side of video content creation that determines the look and effectiveness of marketing videos.
If you are just starting out making videos, video editing can be intimidating due to the technicality of it. Thankfully, the best video editing software make professional video editing a breeze and filmmaking easy and accessible to all.
In fact, you do not even need extensive technical editing skills to create quality video content thanks to the wide range of beginner-friendly video editing features available in the best video editing software tools for beginners.
But not all video editing software are created equal. Some video editors feature an effortless array of post-production tools any beginner can quickly learn, while others can have a steeper learning curve. Your choice of video editor, therefore, matters a lot.
Best Video Editing Apps for Beginners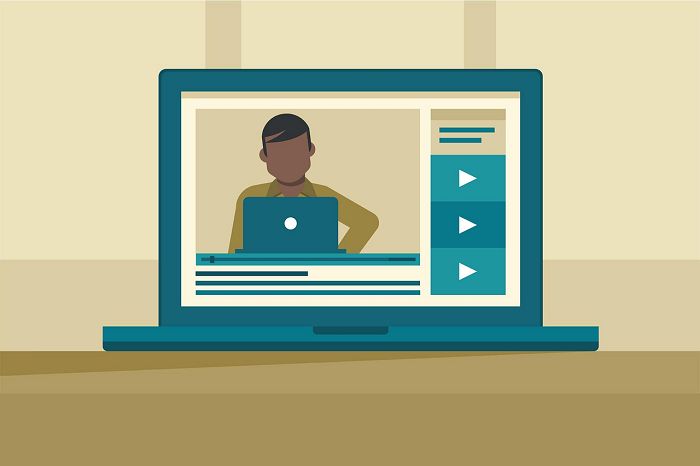 For those venturing or dabbling in video content creation, here are some of our favorite top choice video editors for beginners to check out so you make an informed decision when making your pick.
We have made our picks of best video editing apps based on features that allow you to work with all formats, including 4K, HDR, and 360-degree video, compatibility across various devices and operating systems like iOS & Android, and affordablity. 
1. iMovie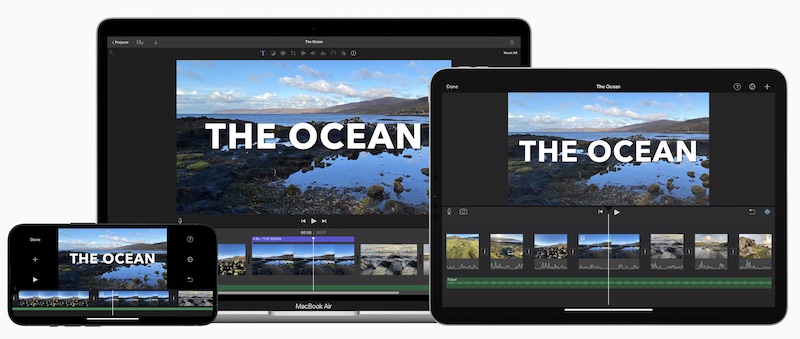 iMovie is a signature product from Apple that comes pre-loaded in all iPads, iPhones, and other Mac devices. The tool combines simplicity with elegance and gives you several high-fidelity video filters to choose from. Its chroma key tool has green screen features and lets you effortlessly alter the background of your clips.
iMovie is integrated with other Apple products such as iTunes and GarageBand. That way, you can edit the audio and custom the tracks and music. The tool is also integrated with social sharing platforms like YouTube, Facebook, and iMessenger, making it easy for you to share the edited clips.
iMovie is a free tool and does not have any in-app purchases.
2. CyberLink PowerDirector
The CyberLink Power Director is loaded with features and lets you create unique videos. You will find ample video tutorials to guide you through its comprehensive suite of editing features.
CyberLink PowerDirector is an innovative tool that is way ahead of its time. It was the first editing tool to introduce 360-degree VR, 4K editing, etc.
CyberLink PowerDirector is one of the most capable video editors and offers lightning-fast rendering.
You can access the features of this versatile tool by making a one-time payment of $99.99 for the Ultra and $139.99 for Ultimate PowerDirector version. The prices are often discounted.
3. InVideo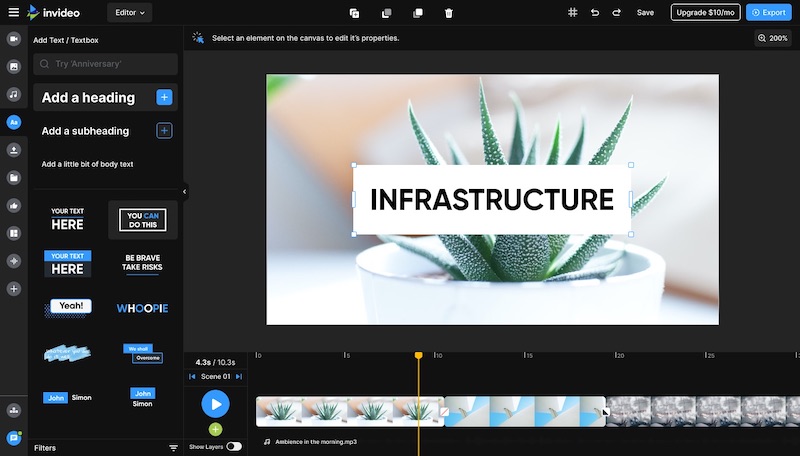 InVideo lets you create high-quality videos by choosing a template from over 4000 options. Seasoned professionals can opt for a blank template and choose to create videos from scratch.
There are ample options for personalization, and you can add texts, GIFs, music, and a lot more. InVideo helps you create videos for your social media stories and feed posts. You can also add voiceovers to your video or leverage the text-to-speech functionalities.
It has intelligent video assistance that uses AI to simplify your editing. The AI tool checks the content for animation speed, text alignment, colors, and other pre-set parameters. It then recommends changes that are difficult to spot in plain sight.
With It, you get access to a media library consisting of thousands of video clips, images, and stickers. That way, you can use b-roll clips as transitions and give your videos an elegant touch. The audio library gives access to thousands of royalty-free music clips that you can use in your commercial videos.
This also has an active Facebook community that is helpful for editors in the initial days of their video journey. The 24 X7 live chat support is an added advantage for video creation.
InVideo has a free plan that lets you export 60 standard video clips every month. Paid plans are available from $15 per month and let you export HD clips without the watermark.
Moreover, with the paid plans you also get reseller rights on the edited content.
4. Lumen5
Lumen5 is an intuitive editing tool that lets you create flashy promos in a minute. The drag-and-drop interface makes it a perfect choice for content creators who do not have editing experience. That way, you can comfortably add screengrabs, music, and video clips to personalize your clips.
Lumen5 has a blog-to-social-promo creation feature that creates a short video for the typed text. The free version lets you create unlimited videos in 480p resolution. For videos in 1080p high resolution, you need to upgrade to the premium plans at $50 per month.
5. Corel Video Studio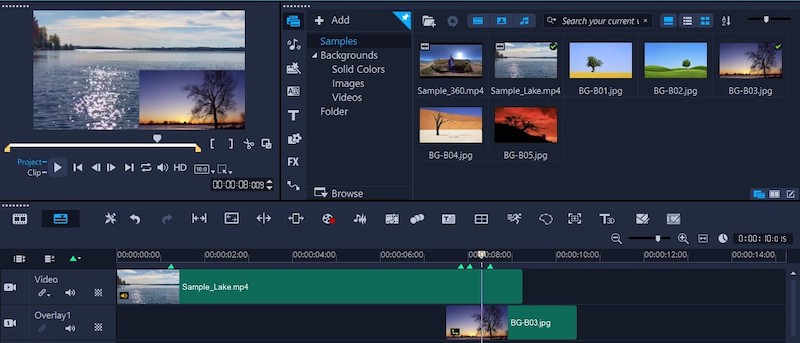 If you are keen on an industry-superior editing tool, Corel Video Studio is a perfect option. The tool supports 4K clips, 360-degree VR, and most of the latest video formats.
While this is an advanced tool, it has a smooth learning curve. Beginners who wish to pick up the nuances of video editing can start with this tool.
Corel Video Studio has one of the highest precision motion tracking features. When you track specific objects in your cut, you get higher control over the video editing.
The tool is available at a one-time payment of $51.99.
6. Nero Video
Nero Video has several tricks and effects that will help your video stand out. While it does not have extensive functionality, it is ideal for basic promotional videos. We recommend this tool to video creators with prior editing experience but operating at a limited budget.
Nero Video has a fast-rendering speed and is ideal for frequent video creation. There is no free version of this tool. However, you can access all its features by making a one-time meager payment of $50.
7. Adobe Premiere Elements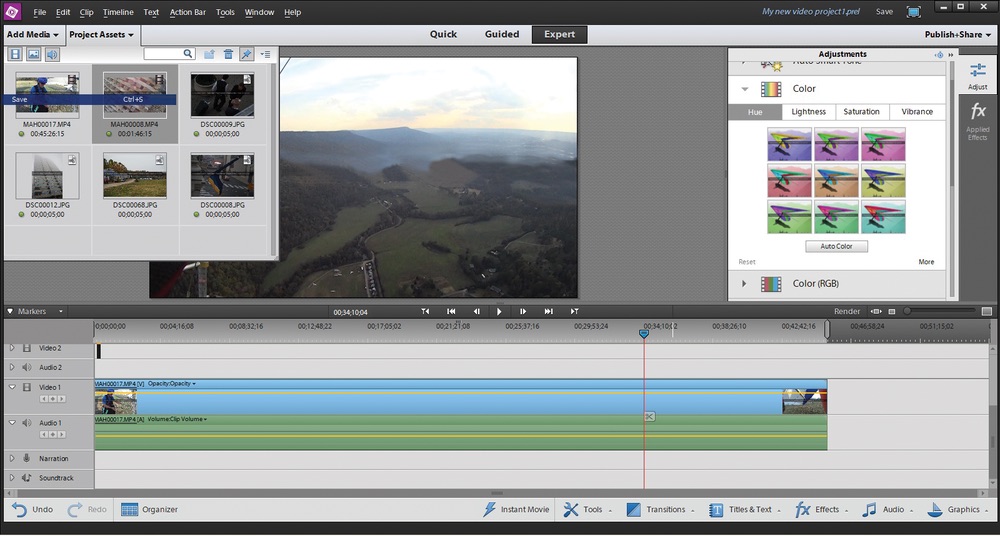 Abobe is an industry leader in video editing and produces some of the finest videos. We recommend Premiere Effects for newbie editors who are serious about their editing. The guided effects feature will offer substantial assistance on the editing and allow you to complete the task in no time. Once users are accustomed to this tool, they can advance to other Adobe tools.
The comprehensive editing package of Premiere Elements is integrated with the Adobe Cloud. That way, you have access to a well-stocked media library.  The simple interface encourages the creation of video content from guided effects and templates. This is especially useful for businesses that need to create frequent marketing videos. You can access all the features of Adobe Premiere Effects by making a one-time payment of $79.99
While budget is the most important parameter, make sure that you consider the hardware specifications of your device while choosing the tool.  Some of the editing tools are particular about the RAM, processor, and storage requirements. Not all video editors are available for every operating system. Check for compatibility issues before deciding on a tool.
If you are still unsure of which editor to choose, opt for the free trial period of each of them. When you use a video editor first-hand, you understand it better. That way, you can take a call on whether the tool is suitable for your video editing needs.