7 Accessories Every Home Needs This Spring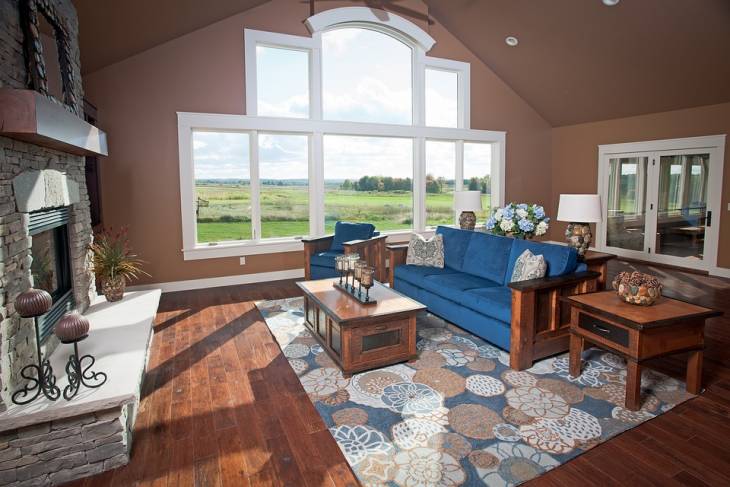 Every season offers a new abundance of great ideas for home design. 2021 is no different, with exciting new accessories to match earthy palettes and efficient workplaces.
Here are seven trendy ideas to bring your home into an unforgettable spring.
Old World Influence
Decorative carvings that instill an International flair from Old World cultures will be welcome in a new color palette of light grey or deep dark blues.
Vintage or chalet cuckoo clocks add a defining look to any living area wall of Bavarian or Scandinavian design.
Modern and contemporary spaces can also be complemented with a distinctive touch of a classic cuckoo clock.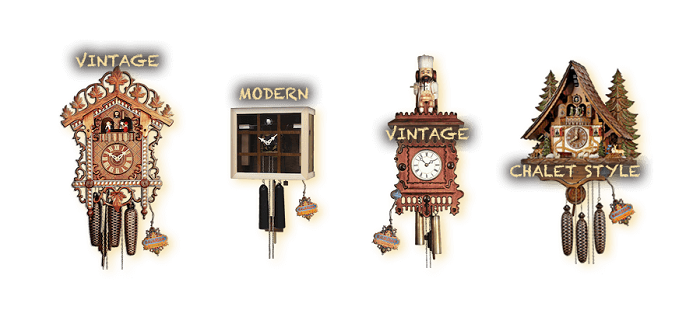 Living Plants
Live plants create a healthy and natural atmosphere in any room with leaves that filter the air and greenery that brighten a mood.
Whether you select a small philodendron on a shelf or a sizeable tree-like parlor palm for a corner, living plants bring a spot of sunshine to a room.
Trade-in that artificial model for the real thing and feel the difference.
Practical Storage
Do away with the flat white wall paint that scuffs and mars accessories in your bedroom closet. Select an oil matte of blush color that is now considered part of the neutral palette.
Not only will this change add a breath of fresh air, but accessories like baskets and new jewelry holders will come to mind for an update.
Workspace Balance
The balance between work and home has always been an obstacle in creating that right feel. 2021 will be finding more at-home workers, and accessories should be practical and productive.
Supportive memory foam cushions for chairs are a must for comfort. Stop the blues with affirmation-related wall hangings, and don't forget the natural light and fresh plants.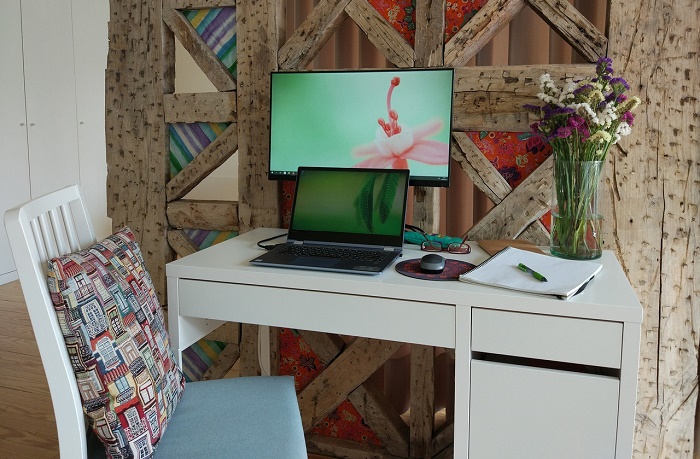 When an entire room is not available for a work office, small desks are becoming more common in hallways or bedroom corners.
Any type of tray or basket is taking the place of drawers and file cabinets. Feed-in the formal elements with the surrounding room.
Eclectic English Granny
Comfort from yesterday's quirks is rising as a decorating trend. For example, large black and white diamond-patterned floor tiles are making a comeback in bathrooms and kitchens.
Dried flowers in picture frames add a chic personality. Chic styles continue to be a welcome movement with comfort and colorful touches.
Wicker furniture and antique light wood tables allow you to feel comfortable and right at home. Your atmosphere will remind you of an eclectic English granny that is calming and fun. Set colorful ceramic vases and whimsical knickknacks around to finish the look.
Slip Covers and Durable Material
Velvet or suede furniture may be glamorous to visitors, but just how realistic are they? Pricey to obtain and difficult to keep clean, you may avoid the living space they were placed in.
Slipcovers that are washable and durable are taking center stage in 2021. Not only can they protect your furniture investment, but they can also cover worn furniture with a fresh new look.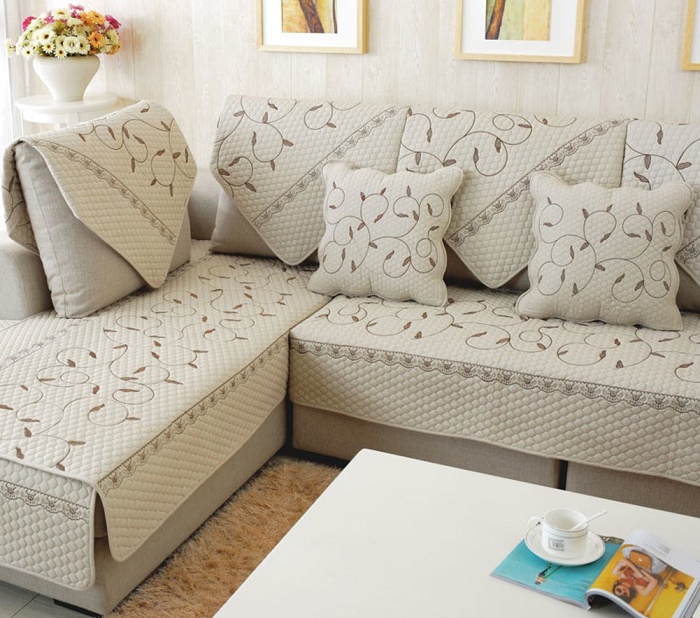 Cotton, canvas, or polyester top the list of furniture coverings that give you an entirely new look in accessorizing a room. Dress up the scene with soft fluffy pillows.
Livable Luxury
Not everything has to be chic, rustic, or old world to fill your decorating scheme. A luxurious look is obtainable with lots of glass, gold trim, and brass. Many items can be found at second-hand stores that carry leftovers from the 70s and 80s.
Millennials do not want to give up the feel of success but may not have the funds to spend on high-end furniture and accessories. More and more young people are trading their desires for expensive goods for a more livable luxury style.
2021 can be an exciting time to create a comfortable home. Instead of a complete remake, start slow with a few accessories that you can build on.
Plaid is another hot item for spring in pillows, drapes, or throws. Seek out your favorite part of the world to create an International statement. Japanese allows you to minimize your space and enjoy a Zen feeling of light and simple life.
Let this be the year where your comfort can be addressed through accessories instead of furniture.