Stephanie Snyder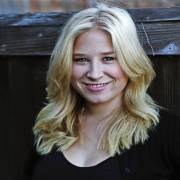 Stephanie Caroline Snyder is currently an Author and a Freelance Internet Writer, and a Blogger. She graduated from The University of Florida in 2018, where she majored in Communications with a minor in mass media.
Stephanie was born and raised in Panama City, Florida, where her family still lives. The oldest of four children, she moved out to Utah to pursue her professional interests in early 2019 and worked on content creation, blogging, and internet articles since then.
Stephanie enjoys storytelling, painting, dancing, and swimming with her fiancé Marcus and their beloved dog Pluto.
She's currently engaged to be married in Spring 2021 and is determined to finish writing her first book by 2023.