The Rise & Impact of Subscription-Based Video on Demand Services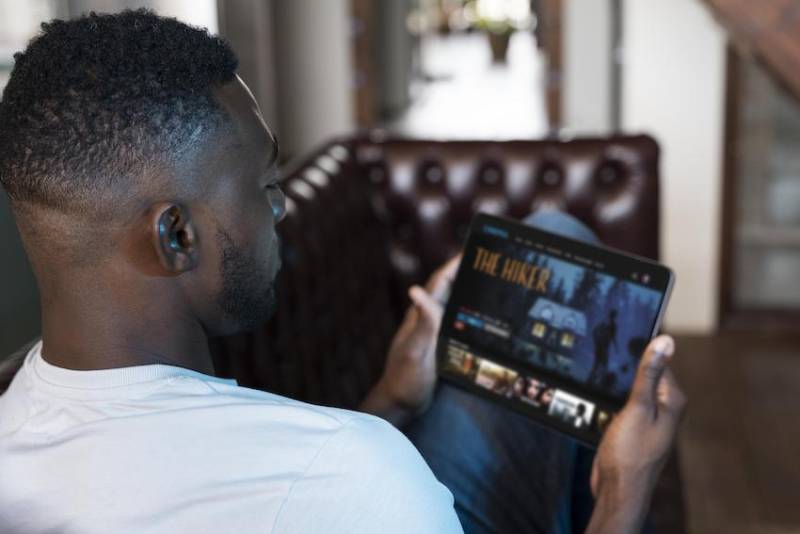 The way people watch television has changed dramatically with the rise and popularity of subscription-based Video-on-Demand (SVOD) services.
Viewers now have the freedom to watch their favorite TV series, movies, and other entertainment on demand whenever they want, without interruptions thanks to SVOD.
Gone are the days of visiting your local movie store or waiting a whole week to catch the next episode of your favorite television show. 
Film studios and networks are also spending a lot of money on creating content for SVOD providers, which is altering how video content is generated and distributed to viewers.
Customers' increased appetite for SVOD content has sparked a new wave of heightened activities, competition, and growth in the film and media sector, which is good for viewers.
What Is Subscription Video on Demand?
Subscription Video-on-Demand is simply a category of digital media streaming service that allows you access to a huge library of films, TV series, and other video content via the internet for a monthly membership or subscription fee.
Given that SVOD services provide more material than traditional cable and satellite television providers, SVOD services are accelerating in popularity. As long as subscribers have an internet connection, they can view SVOD content whenever and wherever they want.
SVOD services allow users to view their content on many different internet-connected devices, including on television sets, computers, tablets, and smartphones. Subscribers get access to thousands of titles in a wide range of genres on all devices.
Moreover, SVOD offers useful features and services, including the ability to make custom watchlists, access to content from third-party sources, and access to exclusive stuff.
Why SVOD Services Have Risen and Grown in Popularity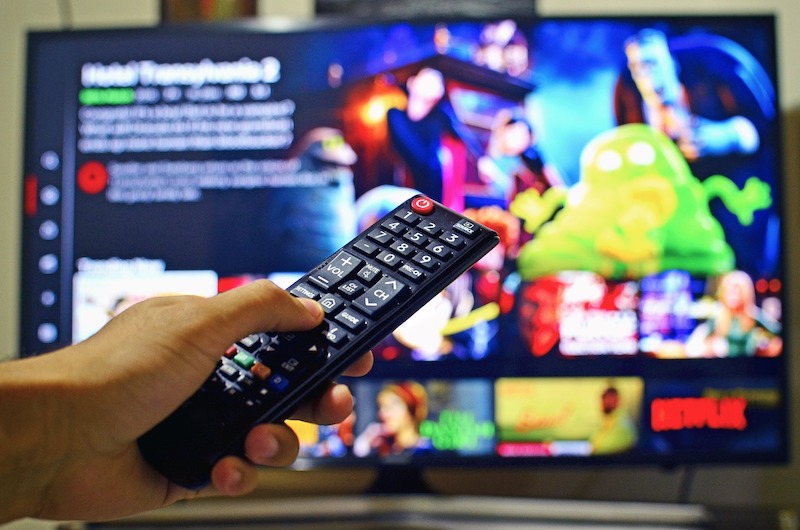 According to a report by Cloudwards, the vast majority (85%) of households in the US have at least one video streaming subscription.
Meanwhile, global revenue in the Video-on-Demand market is projected to reach $159.40bn in 2023, growing at a rate (CAGR 2023-2027) of 9.71%, according to Statista. Worldwide user penetration is expected to rise from 36.8% in 2023 and hit 43.2% by 2027.
There are a many reasons why Subscription Video-on-Demand services have risen and grown in popularity around the world, including:
1. Cost-effective
Compared to typical pay-tv services, SVOD offers a considerably more affordable option to watch TV and movies via the internet, which saves users' money.
You get access to a very wide variety of content, including the most recent releases, when you subscribe to SVOD services for a small monthly price. This is a much more cost-effective option than buying/renting individual movie copies or paying a cable or satellite bundle.
2. Variety
SVOD services provide a wide range of films, TV programs, and other content for your entertainment. The variety is so great that you are sure to find something for everyone, ranging from timeless comedies, holidays movie classics, and the newest action blockbusters.
3. Convenience 
With SVOD services, you don't have to worry about missing your favorite TV show, movie, or docuseries episode since you can view it anytime you want—on-demand.
Also, some services allow you to download content for offline viewing, allowing you to conveniently watch your preferred TV series and movies on-the-go whenever you want.
4. Flexibility
Because you can choose what and when to watch, SVOD services offer great flexibility. This means you don't have to worry about planning your viewing to coincide with particular broadcast times or scrounging for anything to watch when nothing else is on.
5. Customization
You can create unique profiles for each member of your family on SVOD services. This enables each one of them to personalize their profiles with their own favorite TV episodes and films and watch them uninterrupted on the respective individual profiles.
Also, you can set parental controls to make sure that kids and younger members of your family only watch age-appropriate content on SVOD platforms.
Popular Content Categories on SVOD Platforms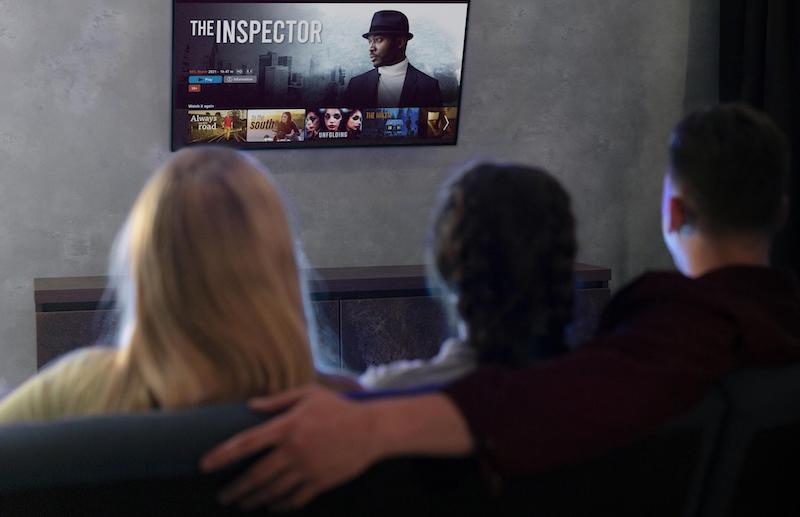 Among the most popular content types and categories on subscription-based Video-on-Demand platforms are:
1. Live Events
One of the most popular forms of content on SVOD is live entertainment. Viewers like the rush of witnessing anything live, whether it be a stand-up comedy event or a live concert.
By enabling global viewers to watch the same event from the comfort of their homes around the world, SVOD services add value and convenience to people everywhere.
2. Wellness and Exercise
As more and more people search for methods to maintain an active and healthy lifestyle, fitness, and wellness content has grown in popularity.
Viewers can access a variety of health and fitness content on SVOD platforms, often with the added benefit of being able to watch it on their own schedule, ranging from diet to yoga and high-intensity interval training shows.
3. Sports live streaming
SVOD platforms provide sports enthusiasts the opportunity to stay in their homes and watch their preferred teams play.
Because sports fans can follow their favorite teams from the comfort of their homes even during major sports events like the World Cup or Olympics, live-streaming sports on SVOD platforms has become very popular and appreciated by many around the world.
4. Online learning and education
Online learning and education programs on SVOD platforms are also growing in popularity as a means of furthering one's knowledge.
On Video-on-Demand platforms, users can access a wide variety of educational content, from language lessons to coding boot camps.
Moreover, viewers frequently have the extra advantage of being able to access the content at their own pace, which facilitates learning and memory retention.
Most Popular Subscription Video-on-Demand Services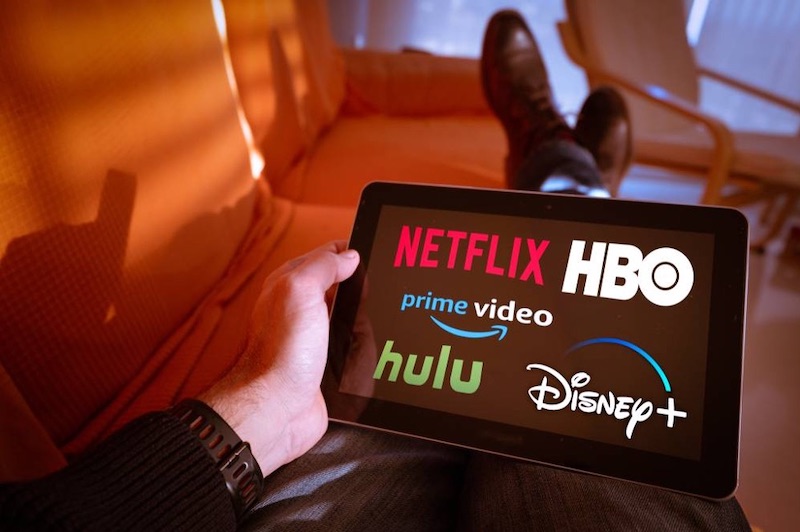 Some of the most popular subscriptions-based Video-on-Demand platforms today are:
1. Netflix
With more than 232 million paid customers globally, as of the first quarter of 2023, Netflix is undoubtedly the most popular and well-known SVOD provider. It is the SVOD market leader both in the United States and worldwide.
A vast catalogue and range of content is available on Netflix, including its own original movies, TV shows, and documentaries. Access to a variety of third-party materials from different media businesses is also provided on the streaming platform.
Netflix also offers a fantastic user interface and sophisticated content algorithms and customization options that let users customize their experience to their preferences.
2. Amazon Prime Video
Amazon Video offers a vast selection of entertainment, from its original programs to third-party material from other media organizations. Moreover, it gives Prime members access to a variety of Amazon-only content and exclusive savings.
3. Hulu
Hulu offers a wide selection of third-party video content, in addition to its own original shows and movies. It also provides access to a variety of live television channels, live news, sports, and other programming.
4. Disney Plus
Disney Plus is a relatively new SVOD service. It provides access to a variety of Disney material, ranging from vintage Disney classics to its own new and original programs.
In addition, Disney Plus subscribers get access to a variety of third-party material, such as Marvel, Star Wars, and National Geographic, and more.
5. HBO Max
Max (formerly HBO Max) also allows subscibers to stream full episodes of TV shows, movies, episode guides, and more.
The streaming service is run by a unit owned by Warner Bros, bringing you all the best movies and series from the Warner Bros catalogue, as well as exclusive HBO Max originals.
Conclusion
The emergence of subscription-based Video-on-Demand services has changed the way we consume video content, including our favorite TV shows, movies, and documentaries.
Customers now not only get access to a huge collection of video content, but they can also watch the content whenever and wherever they choose.
Because of this, people now have more control over how they consume video content and greater convenience. SVOD services are also popular due to their competitive pricing.
As more SVOD services join the market, competition is pushing prices further down for customers. And with the Video-on-Demand market so robust and expanding, these services are here to stay.