Understanding the Limitations of Antivirus Software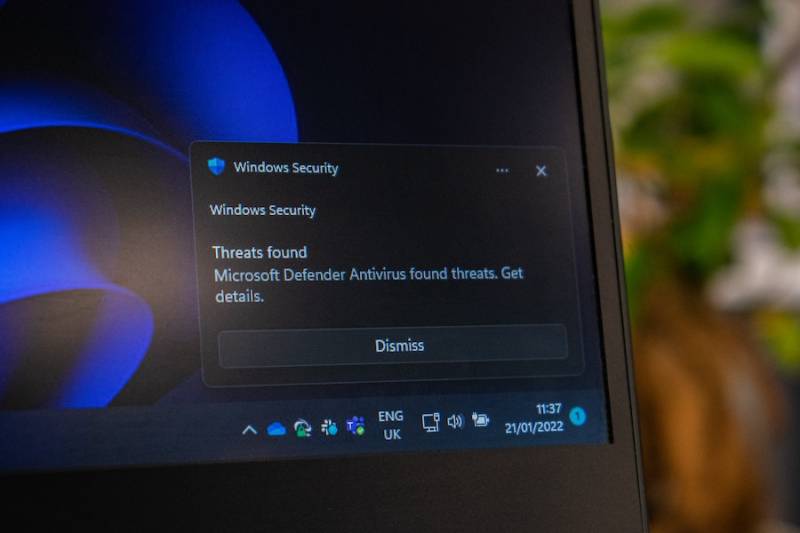 Windows laptop Microsoft Defender Antivirus threats alert.
In an era dominated by digital interactions and burgeoning technological advancements, the specter of cyber threats looms ever larger.
For many, the very mention of digital protection brings to mind antivirus (AV) software, one of the most popular solutions users employ to protect their personal data from the malevolent intent of cybercriminals.
The ubiquity and significance of AV solutions in our everyday online activities—from online shopping to digital banking—speaks to its critical importance.
However, like any tool forged to address a complex problem, antivirus software has inherent limitations.
Antivirus Software Have Inherent Limitations
A cursory glance might lead one to believe that installing the latest antivirus solution creates an impregnable digital fortress—but delve a bit deeper, and the cracks begin to show.
The limitations of AV software aren't necessarily design flaws or oversights by developers. Rather, they exist because cyber threats, much like other technological innovations, are always rapidly evolving. This, in turn, inevitably makes combating them a challenging endeavor.
A deeper comprehension of these constraints equips individuals and organizations to make more informed decisions and employ complementary security measures.
For example, users in search of the best free Mac antivirus will only be able to maximize their use of the software if they have a comprehensive understanding of what it can and can't do.
Best-known Limitations of Antivirus Solutions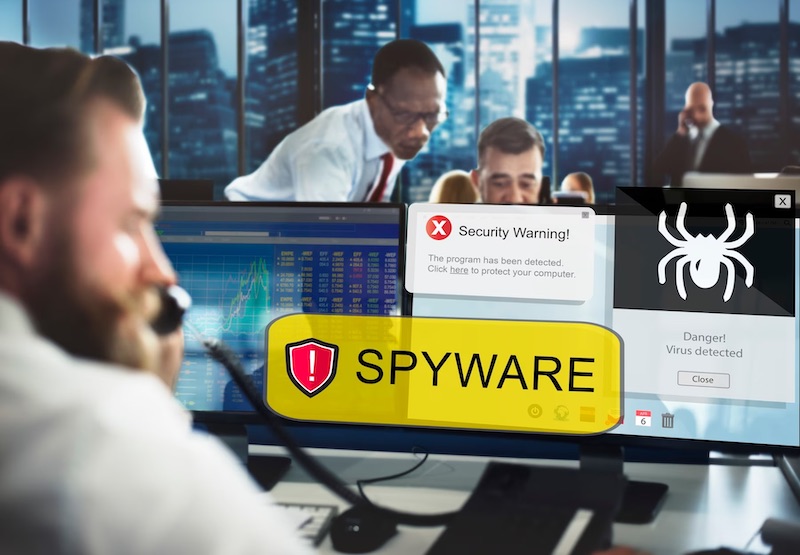 Let's dive deeper into some of the best-known limitations of AV solutions now:
1. Mostly Reactive in Nature
Many antivirus solutions are designed to be fundamentally reactive. Predominantly, these tools rely on databases of known malware signatures.
When a user downloads a file or accesses a website, the AV software cross-references its content against this database, flagging or blocking anything that matches known malicious patterns. Unfortunately, this database has no way of accounting for threats that are so new they have yet to be cataloged.
This conundrum gives rise to one of the most pressing challenges in cybersecurity: zero-day threats. These are novel malware forms or attack techniques that prey upon vulnerabilities even before they're known to software developers or the AV community. By definition, these threats are invisible to traditional signature-based antivirus solutions until after they've made their mark.
Depending solely on the reactive capabilities of AV software unfortunately doesn't account for the risks posed by zero-day threats. By the time a signature for the new malware is created and disseminated, it's entirely possible that considerable damage will have already occurred. This cycle underscores the importance of complementing traditional antivirus tools with proactive security measures like heuristic analysis, which looks for suspicious behaviors rather than known signatures.
2. Can Slow Down a System
The vigilance of antivirus software, while commendable, can compromise system performance. As AV software scans files, checks emails, and monitors web traffic, it consumes system resources.
While this system slowdown is typically no problem for powerful, state-of-the-art computers, it may cause problems for older machines, which simply aren't equipped to handle so much simultaneous activity.
Performance overhead is particularly palpable during intensive operations like full-system scans. This might manifest as a slight lag or much more pronounced, notable slowdowns.
This performance trade-off emphasizes a delicate balancing act between the need for robust security and users' desire for an unfettered, smooth computing experience. Striking the right balance requires user discretion, periodic software optimization, and occasionally, hardware upgrades.
3. Limited Detection Capabilities
Cyberthreats are as multifaceted and diverse as the digital realm itself, and they're only evolving in sophistication and stealth over time.
Traditional antivirus solutions, rooted in signature-based detection, sometimes find themselves playing catch-up. A signature is like a digital fingerprint for malware; it's a unique identifier that AV software uses to spot and block threats. But what if the threat changes its fingerprint?
Enter advanced evasion techniques like polymorphism and metamorphism. Malware equipped with these capabilities can change its code structure every time it propagates, essentially donning a new disguise with each iteration. This shapeshifting nature makes it challenging for signature-based detectors to consistently recognize the threat.
Moreover, there's the looming challenge of fileless malware—threats that operate in a system's memory without ever writing a detectable file to the hard drive. Such sophisticated attack vectors highlight the necessity of augmenting traditional AV software with behavior-based detection mechanisms that monitor for anomalous activity rather than specific signatures.
4. Vulnerable to Human Error
At the crux of any cybersecurity strategy lies an oft-overlooked component: the human user. Technology, no matter how advanced, can only do so much when pitted against human fallibility.
Consider a scenario where the best antivirus software flags a malicious email attachment, but the user – misled by a well-crafted phishing email – chooses to override the warning and open it. In such instances, the software did its job impeccably, but human error granted the malware entry.
This vulnerability isn't limited to novice users or those unfamiliar with digital threats. Even seasoned professionals can occasionally fall prey to cunning social engineering tactics or inadvertently bypass security protocols. This dynamic underscores the paramount importance of continuous cybersecurity education and awareness.
Technology can erect walls to safeguard your system, but it's up to users to ensure they don't unwittingly open the gates to threats.
5. Best Used in Tandem with Other Cybersecurity Solutions
Naturally, it's not wise to depend on a single cybersecurity solution to address any and all types of digital threat. Relying solely on antivirus software, however advanced, is akin to building a fortress with only one type of defense.
A truly resilient defense mechanism incorporates layers, with each layer addressing a different type of threat or vulnerability. Firewalls, for instance, use predetermined security policies to monitor incoming and outgoing network traffic. Endpoint protection solutions offer a more granular control over device-level activities. Regular software updates patch known vulnerabilities, and multi-factor authentication adds an additional layer of security to login protocols.
Coupled with ongoing security awareness training, these layers collectively fortify the digital realm, ensuring that even if one defense is breached, others stand ready to thwart the threat.
In Conclusion
The importance of cybersecurity makes it tempting for users to seek a single, all-encompassing solution. However, true digital safety isn't just about the tools at our disposal. It's about understanding, adaptation, and continuous learning in an ever-evolving digital landscape.
As we navigate this complex terrain, awareness of our tools' capabilities—and their limitations—will be our most valuable ally.