A Guide for Using Animated Explainer Videos in Marketing Like the Pros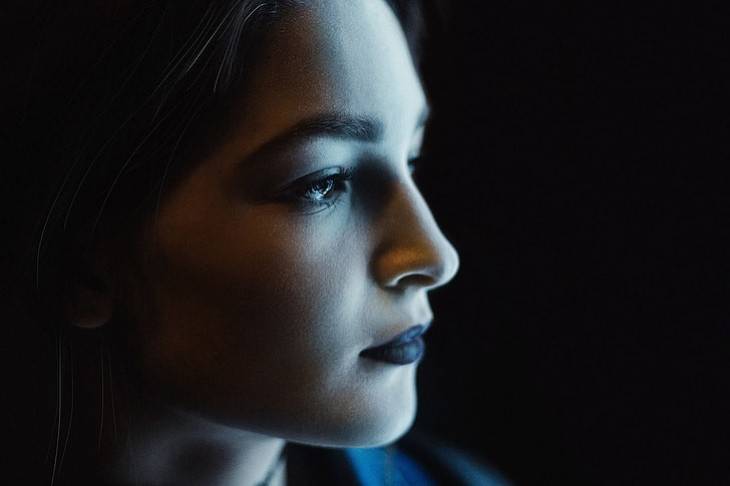 These days, there are numerous ways to create quality and fun marketing campaigns. An animated explainer video is one of the best solutions you shouldn't miss.
In fact, savvy businesses have been happily using this visual advertising technique because of its effectiveness to drive sales, traffic, and income.
But what exactly is an animated explainer video? What makes it so widely effective and popular in the industry?
Let's explore the answers to those questions.
What Is an Animated Explainer Video?
With the advancement of technology, modern marketing strategies have evolved greatly. From email to newspaper marketing, businesses of all sizes can use this innovative form of advertising – animated video – with great results.
Animated explainer videos are short films animated to tell brand stories in a memorable way and promote a business' services and products. They represent a visual marketing technique that uses simulation of movement on screen to explain the details of a new product or service.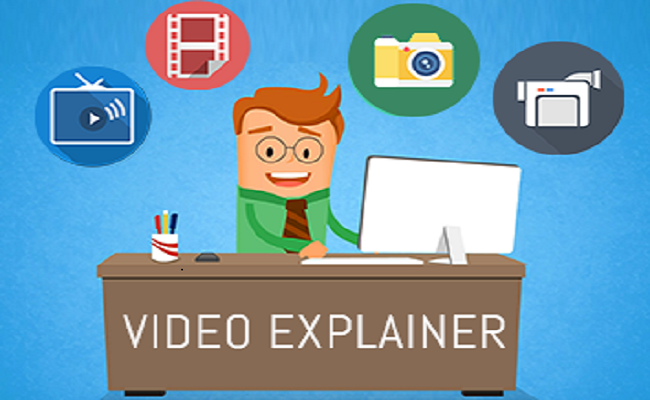 Photo Credit: Seoclerk
Both up-and-coming startups and established businesses use animated explainer videos to introduce a new product to market and increase users' understanding of the product.
But there are more benefits.
Benefits of Animated Explainer Videos in Marketing
While creating a single animated video can cost anywhere from a few hundred to a few thousand dollars, depending on the quality and length of the video, there are many reasons why this can be a worthwhile investment for your business and marketing campaigns.
If you are searching for a quality marketing tool with high ROI, don't look further than an animated explainer video. Incorporating the short-animated videos in your marketing campaigns can blow your conversion rates off the waters and you can use the video over and over again.
Needless to stress, explainer videos can overtime swell your bank account as they guarantee a good return on your investment (ROI) and great revenues streams in a number of other different ways by helping to create buzz for your business, products, services and campaigns.
To give you a clearer idea of why you should consider incorporating animated explainer videos in your marketing strategy, here's a list of reasons to use this modern advertising tool:
1. Boosts Conversation Rates by As Much as 70%
Studies show that 73% of people are likely to make a purchase when they see an explainer video. Placing a short and fun clip on your landing page or websites can lead to a better user experience. It allows your target market to understand your product as well.
2. Improves Brand Awareness
Unlike traditional marketing techniques, an animated explainer video can incite interest among your viewers in a short period. Not only can it go viral in a single platform, but it can also reach other parts of the internet.
Known as an effective, all-round advertising tool, explainer videos can boost internet visibility, Google ranking, and customer engagement. It can also increase brand identity over time, helping your business stand out from the competition.  
3. Flexibility in a Variety of Screens
Videos are flexible. They can be used in conferences, web pages, social media, and big events. They are also compatible with a range of gadgets.
From smartphones, tablet to larger displays, explainer videos can adjust to different screens. With the popularity of mobile phones, it's high time to consider explainer videos.
4. Good Ranking in Popular Search Engines
Search engines like Google prioritize any video content. Unlike images or text, videos rank better, which in turn can increase web traffic and high sales within a short period.
A video in your landing page ensures a better search engine ranking for your page. But don't overlook the impact of the well-optimized webpage.
With a balance of videos and different content, your site will have a wide internet visibility.
5. Reduce Bounce Rate
Does your website or ads have a high bounce rate, which means visitors do not stay on your site after they click on your ad? Your search engine marketing (SEM) efforts are probably the culprit.
Since videos include audio, motion, and graphics, they are a perfect engagement tool to present to first-time visitors as an entry point leading to different channels on your page.
The more interactive your page is, the longer the visits to your website will be and the lower your bounce rate will be also.
6. High Recall Rates
Research indicates that approximately 80% of web visitors recall a video content past 30 days. It is also estimated that approximately 12% of viewers make a positive buying decision after watching a video of a product or service.
Since explainer video marketing is characterized by compelling storytelling and captivating animation, your campaigns will get a better engagement and brand awareness, as well.
Tips to Implement Explainer Video Marketing Like a Pro
Explainer videos are tricky to implement. From the script, storyboard, voiceover, sound effects to animation, there are different factors to weigh in mind.
Of course, not all businesses have the knowledge to handle such projects. Don't worry as there are many professionals that specialize in explainer video production you can find online.
If you are sold on implementing animated explainer videos in your ads and promotions, there are some basic things you should keep in mind to ensure you get maximum ROI.
I.  Keep Explainer Videos Short
The most obvious mistake that people make is using a long explainer video. In advertising, short video content is the best, especially when your target market has a hectic schedule.
A clip that goes beyond 90 seconds can bore your viewers. So, keep your videos short and to the point.
However, video content that lasts below 45 seconds is not effective either. Study your product and include only necessary details.
Tell a convincing story about your business in 60-seconds, ideally.
II. Nail the First 30 Seconds of Your Script
Every animated explainer video needs a great script that outlines all the spoken words for the video. To nail your script, make sure you speak directly to your audience using personal pronouns like "you" and "your."
Also, get the key message of the entire video in the first 30 seconds of the script. What is your product or service? What makes it different from others? Is it high-quality? Is it available at a competitive price? Include these points in your script as early on as possible.
Makie sure to highlight benefits, not features of your product.
III. Develop a Compelling Storyboard
After script development, what's next?
Creating a storyboard is crucial. A storyboard is a series of sketches that represent the individual shots planned for a video. It also often includes directions for dialogues, lighting, timeline, flow, and more of what happens in the video.
Of course, your product is packed with quality features. But it won't be enough if you don't have an effective storyboard. Don't just mention benefits in your explainer videos. Find an interesting way to show them on screen.
When developing your storyboard, look for visual metaphors and themes that help tell a compelling story. Keep visuals simple and avoid hifalutin language.
In fact, use words sparingly. Your goal is to be understandable and complicated words and visuals may work against you.
You have to be professional and ensure everything that appears on the screen is there for a reason, tells a story and contributes to the whole message.  
IV. Use Professional Voice.
Voiceover is very important, so use a professional, fun voice throughout. Pick your voice over artist carefully (if at all) and determine your tone wisely.
Also, pace yourself appropriately, keeping dialogue to between 125 and 150 words a minute. Make sure to provide your message at the right time.
There are many animated explainer videos with a killer script and appealing storyboard. But unclear and creepy voiceover can affect engagement and viewers' buying decisions. Be sure to use a clear, strong and catchy voiceover to give your video and business an advantage.
And when it comes to sound effects and animation, it should be relevant, innovative and fun. This is easier said than done, but you can nail it with the help of a skilled explainer video production specialist.