The Benefits of Online Video Editors Small Businesses Should Know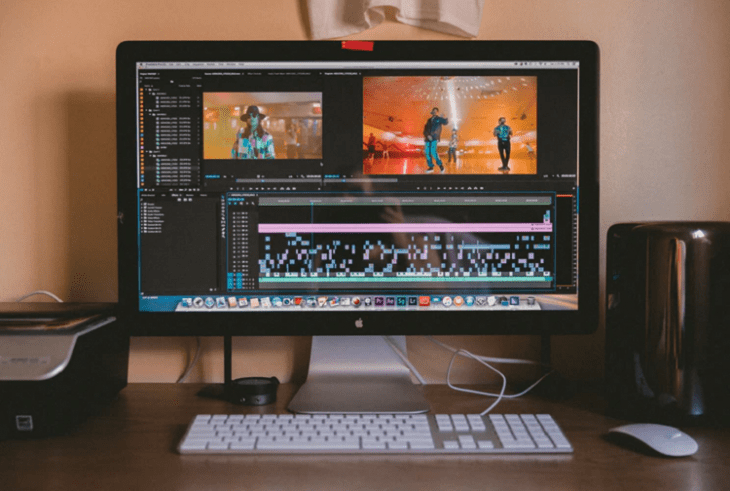 In today's digital age, small businesses have more or less an equal footing as big business when it comes to promoting themselves online. Today, you can get a huge amount of exposure and traffic to your small business just by making informative digital content and posting it online, such as posting regularly on popular social media platforms.
As a small business, it is vital that you establish a digital presence, and one of the best ways to do that is by creating online videos. Studies have shown that online videos help brands better connect with their audience more than most other content types.
What's more, online video platforms like Promo.com offer excellent video editors to create engaging videos, and you can even get inspired with countless templates offered for videos targeting your audience. With the video maker, you can create stand-out video ads, social media videos, product videos, explainer videos and more - all optimized for online results.
However, to draw the right audience and keep them engaged, you just can't put up any video. You need create an engaging, creative and well-edited video that can capture viewers imagination and clearly present your business in a positive light. That is where the right video editor comes into play.
Rise of Online Video Editors
As more businesses move online and digitize, online video editors are proving to be an invaluable tool for small businesses.
An online video editor is essentially an online service where you can edit all of your videos for posting online. Most are easy to learn and use. In just a day or two, you can learn how to use the tools to edit and make high-performing videos that boost your business.
If you are new to video making and editing, then an online video editor is the perfect starting point. You can easily make social media videos for posting on Facebook, Twitter, and Instagram, as well as make all other types of marketing videos in no time.
Social media sites like Instagram and Facebook, for example, require videos in a specific aspect ratio. Online video editors have the option of making the video in a specific aspect ratio. These tools also have pre-saved templates that help you start and make progress fast.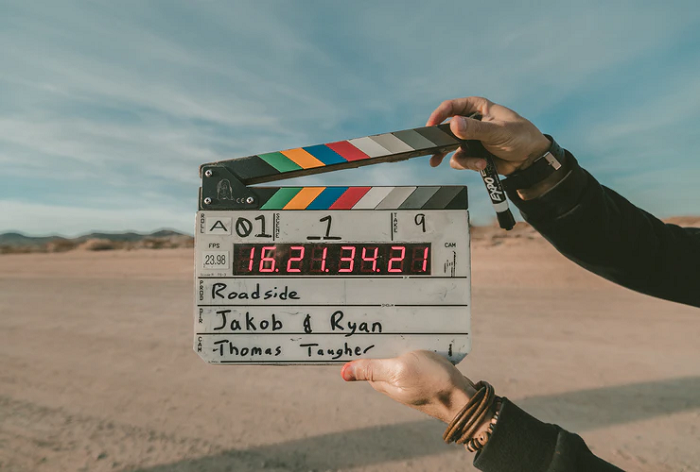 Why Online Video Editor as Opposed to Offline Editors?
There is always debate about whether to use offline software or online and cloud-based software when it comes to video editing.
Well, both offline and online software have their advantages, but the scale is tipping in favor of online video editors in the digital age and with continuous technological advancements.
Here're some reasons to choose an online video editor for making your marketing videos:
1. Easy to use
Many offline video-making software are very complex to understand and use. A beginner will typically need a lot of time to master the skills required to use offline software.
But, with online video editor tools, most are deliberately made very easy to use and simple to understand. Most of the skills required could be learned within a day or two.
2. Simple Hardware Requirements
Online video editing tools do not require any heavy and powerful computers to use. All the processing needed to make your videos are done online.
That opens you up to make more videos on any computer, and even on your smartphone. All you need is a device capable of opening a web browser, and you are good to go.
3. Saves Money
Since all that is needed is a device capable of running a browser where you simply visit a website and login to start making your videos, you won't need to invest in a powerful device that usually cost a lot of money.
Moreover, offline video editing software generally costs a lot of money, which isn't the case with online software. In fact, online software usually offer free editing tools and plans.
4. Enhanced Collaboration
With online video editors, all your creative work making marketing videos is saved on to a cloud server. That means you can easily collaborate, share, and work on the videos with your team from anywhere in the world with an internet connection.
You don't have to wait for your team to show up physically to start working on your videos. This allows for enhanced collaboration capacities working on many and different videos at the same time.
5. Seamless File Management
The best part about online video editor tools is their seamless file management. You don't need to save your files in physical form or make storage cabinets for them. Instead, all of your files will be saved in the cloud, saving a lot of storage space.
Moreover, organizing, sorting , retrieving, and managing your online video files is easier. You can do that easily with the click of a button when you login to your video maker account.
6. Convenient Exporting Options
Online video editing tools make the process of sharing your videos a lot easier and faster. You don't have to download and upload a video onto different online platforms. Instead, simply share it directly from the cloud server or editing tool, saving time and data.
In Conclusion
Promoting a brand with online videos is arguably the best way to engage and grow fast, especially for small businesses that may not have deep pockets and large marketing budgets. And online video editing tools are designed to serve all businesses, including even rookies with zero knowledge who can learn and make videos in a short time.
However, you need to invest some time to learn how to use your online video editor. Once you learn how to use it and how to present your brand creatively and in the most engaging way possible, then video making can be your ticket to online success!