The Role of Word of Mouth Marketing in Increasing Brand Awareness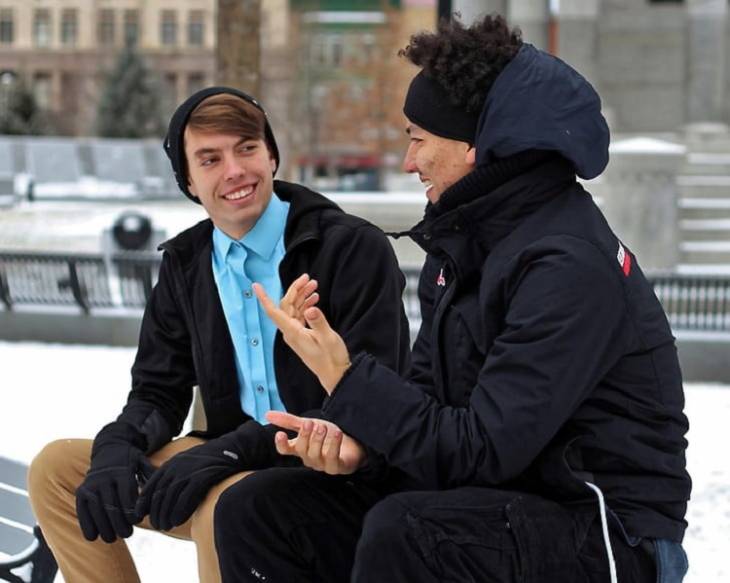 When marketers talk about brand awareness, they are referring to people being aware of your business entity. And every business wants to make its brand known and worth remembering.
However, in today's era of cut-throat competition, it can be difficult to get the brand awareness you crave. While it may be difficult, it is not impossible to increase your brand awareness.
With a good customer and fan base, your brand can gain enviable brand awareness in the market.
As you may know, people today have so many product choices thanks to the ubiquitous nature of the internet. One can go through thousands of products on sale while sitting at home. Therefore, it's crucial that you promote your products in the right and most effective way possible.
Word of mouth marketing is one of the best ways to ensure people know about your brand and your brand's offerings are trusted by customers.
As such, many businesses are using different tactics to ensure customers promote their brand and products via word of mouth. This type of word of mouth marketing has proven to be very effective
Effectiveness of word of mouth marketing
Word of mouth marketing (WOM) is where a customer uses a particular product and they love it so much and develop a good opinion of that product. When that happens, they're excited about it and refer the same product to their friends and family.
In WOM, you as a customer or user of a given product or brand offering promote your favorite brand without any direct benefit or compensation from the maker of the product.
While word of mouth marketing differs from naturally occurring word of mouth, in that it is actively influenced or encouraged by organizations, it doesn't diminish its effectiveness.
According to Neilson, more than 90% of people trust recommendations from their family and friends over an advertisement or sales representatives.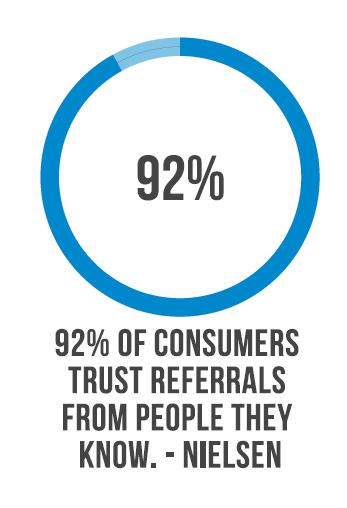 Image Source: InviteReferrals
Not surprisingly, therefore, word of mouth marketing has shown tremendous growth in recent times and has become an essential component of business promotions.
Key facts associated with word of mouth
Endorsement through WOM leads to 20-50% influence decision making of 20-50% of people.
Customers who get connected through referrals have a 16% higher retention rate.
People who got referred to you by their friends and family are four times more likely to purchase products.
Why word of mouth is important for your brand awareness
Let's now understand how word of mouth leads to brand awareness. The benefits of WOM will give you a better understanding of the role and value it has on brand awareness:
1. Stronger relationships.
Word of mouth makes it possible for a brand and a customer to have a strong, healthy relationship. As we all know, it is imperative for every business to have a strong bond with its customers. The stronger the bond and positive relation with customers, the stronger the brand will remain in customers' mind.
However, stronger brand-customer relationships also allow the company to understand the behavior of its customers and their precise needs. With that kind of insight, a brand can offer customers appropriate rewards and incentives, for example, to make them feel valued.
When you know your customer's behavior, preferences and how to meet their exact needs, it also makes them more likely to remain loyal to your brand for a long time.
And when your business gives its customers something for their loyalty and efforts, it's an effective strategy to subtly encouraged the customers to promote your brand without actually coming out to ask them outright to do so.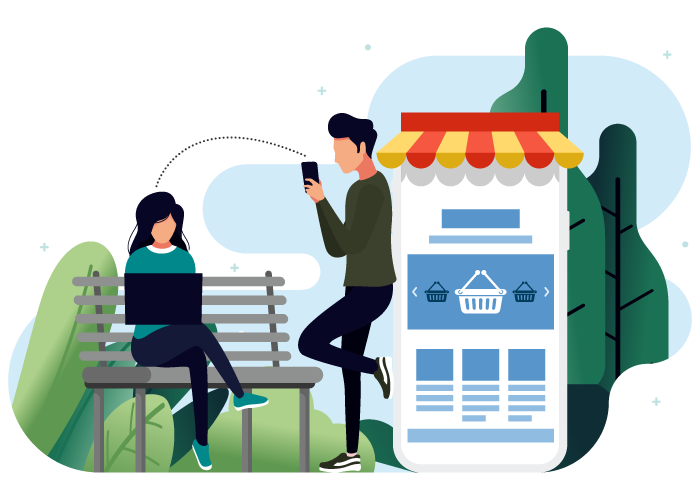 Image Source: InviteReferrals
2. More likelihood of going viral.
Word of mouth is likely to go viral as most viral phenomenon online happen when people organically spread information on the internet amongst themselves.
In that way, word of mouth tends to go viral easily because of its more personal nature and the fact that more people trust their friends and family sharing stuff than they trust brands.
People with just a simple click can share the word with their friends and family, and since we all gather on social networks and other digital platforms, it's easy for brands to spontaneously go viral in a short span of time.
While scrolling different social media platforms, people can check what their friends are sharing or using, and it influences their decision.
3. Free marketing for brands.
For startups, it's not easy to get press or be highlighted on popular platforms in the market. And many small businesses don't have a high enough marketing budget to get the word out there about their business or advertise their brand. They often have grand plans, but a limited budget to execute the plan.
Word of mouth marketing is an economical promotional method to make your brand more prominent and better known. By leveraging the power of word of mouth, you can reach a wide audience effortlessly. Your fans and brand advocates will promote your brand for free to the people they know, simply because they've used your product and find it very valuable.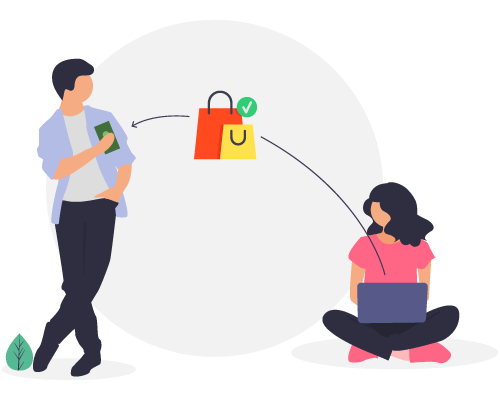 Image Source: InviteReferrals
Once people are talking about and promoting your brand organically, the press you may be craving for will follow and your brand awareness will grow.
4. Increases trust in brands.
Trust is the main reason why word of mouth is such a powerful and effective way of spreading information about a product and grow brand awareness.
As already mentioned, people tend to trust the recommendations of the people that they know, and they tend to purchase those products that are referred to them by their friends and family.
So, by implementing WOM, you can significantly increase sales, conversions and returns on investment (ROI).
When you consider someone's recommendation, it means you believe that the suggested product or service is worth it.
It is natural to seek and take advice or suggestions from peers before purchasing a product, which is what makes WOM so effective.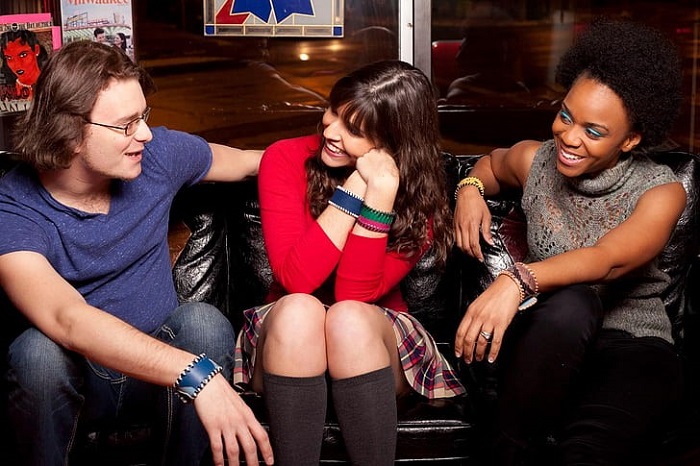 Top Tips to Implement Word of Mouth Marketing
When talking about word of mouth marketing, it can be implemented in a number of ways. Obviously, it is not like other types of marketing that tend to be overt advertisements.
In traditional marketing, the strategy is outright direct promotion and touting of a business and product benefits by a brand. WOM is more of a subtle and indirect form of marketing.
Here are some ways you can implement WOM in your business to increase your product sales and brand awareness:
Launch a referral program. This is as an excellent way to connect with potential and new customers. A referral program will encourage and entice your happy customers to spread the word about your business and product(s) to a larger number of people that they know and interact with.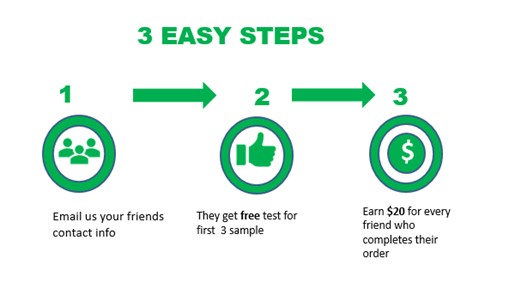 A simple referral program strategy chart.
 Engage and share with people on social media platforms. People are quite active on social media platforms and interacting with people there can build a positive impression of your business, which will in turn encourage social media users to promote and refer your brand to their contacts.
Send emails (email marketing) to your customers and subscribers. This is an effective way of connecting with customers directly and giving them positive experiences, which can turn them into loyal brand customers and advocates. Go above and beyond to provide stellar support, updates and feedback in your emails to enhance their lives and leave a positive impression and impact on them. They'll talk about it to their friends and family.
Ask existing customers for online reviews of your product(s) and brand. Customers are getting smarter day by day and read online reviews first before making any purchase. So, make sure that you have positive reviews online.
All those tactics can influence other's opinions and lead to very effective word of mouth marketing that grows your brand awareness and increases sales.
It does not matter if you are a small business, startup or large corporate company, implementing WOM can help you to grow exponentially much more organically.