How to Optimize Your Videos to Play with No Sound (And Why)
In the early days of the internet and social media outlets, videos were seen as luxurious accessories available to only the top companies with the deepest pockets.
Advances in technology and connectivity now provide everyone with a phone or tablet – a means to watch videos in the palm of your hands.
As a result of modern technological advancements, videos have become more prominent, overtaking all other forms of media in today's digital marketing world. In fact, reports show that online and social media users on sites like YouTube watch hours on end of video every day.
Social media outlets now run videos on auto-play with no sound to allow users to play videos wherever they are in any circumstances. For, digital marketers creating ways to fully optimize video content without sound is now standard in the industry.
Before breaking down the many ways videos can be produced without relying on sound, it is important to understand the role of videos in today's marketing landscape, and how the setting of goals will help guide your video production efforts.
Role of Videos in Marketing in General
Promotional, sales, and marketing videos can serve a wide range of purposes and uses. From product demonstrations to traditional tv commercial advertising, videos can be used for customer engagement, sales, and brand awareness and expansion.
Here are some of the most common goals marketers look to achieve with video:
I. Introduce a Company
A video can be used to introduce your company to the marketplace through social media posting, on your website, or at trade shows or conferences.
It can showcase your store, warehouse, or other locations, as well as let your customers and potential customers see what your company is about and how you do business – featuring your process and the people that make it work.
II. Introduce a Product
Videos can also be used to introduce or roll out a product for your brick-and-mortar store, ecommerce site, or a third-party retailer like Amazon. Videos allow you to break down your product and control exactly how it is presented.
Using traditional and whiteboard animation are valuable tools for demonstration purposes, especially when the sound is off.
III. Build Trust
Video content that features customer testimonials is quite effective for building trust with your client base and potential future customers.
Hearing a satisfied customer talk about your company and the products and services you provide is much more effective at building trust in your brand than hearing it from the brand, business managers and employees.
IV. Demonstrate Industry Leadership
You know your business and its products or services better than anyone. Use the combined experience and collective knowledge to demonstrate to the public that you are the best at what you do.
Showcasing your industry knowledge with educational and how-to videos will instill a sense of confidence in your customers that you are a leader in your field and industry. 
Social Media and Brand Marketing Video Stats
The emergence of videos on social media, and the increasing popularity of YouTube, Instagram, TikTok, and others makes these outlets crucial for a successful digital marketing campaign.
Social media videos can be targeted to specific audience clusters, and they can be shared on users' timelines, expanding the reach of your video exponentially.
Some statistics that show just how pervasive video content is today on social media include:
Every day, people watch over a billion hours of video and generate billions of views. 
About 694,000 hours of video are streamed by YouTube users each and every minute, higher than even Netflix whose users stream 452,000 hours per minute.
TikTok users watch 167 million hours of videos on the app in a sample minute.
More videos are uploaded in one month than all three major U.S. television networks combined have created in 30 years.
92% of mobile video consumers share videos with other people. The more engaging your video is, the more likely it is to be shared with others.
Video in an email results in 200-300% increase in click-through rates.
Landing page videos can increase conversion rates as much as 80%.
Trends in Silent Video - You Don't Have to Shout to Be Heard
The majority of social media outlets are now viewed and updated on the go from mobile devices. Users log on at work, at school, and other places where they should not necessarily be scrolling. This means online videos are usually or at least preferably started by users without the sound on.
The likes of YouTube, Twitter, and Facebook, for example, have installed protocols to allow users to enjoy videos with the sound off, leading to a revolution of sorts where marketers are searching to discover the best uses and practices for silent videos.
Needless to say, digital marketers and brands that create videos compelling enough that viewers do not need to turn up the volume have a leg up on their competition.
So, how do you optimize your videos so they are compelling enough even without the sound on?
Strategies and Tips to Optimize Videos Without Sound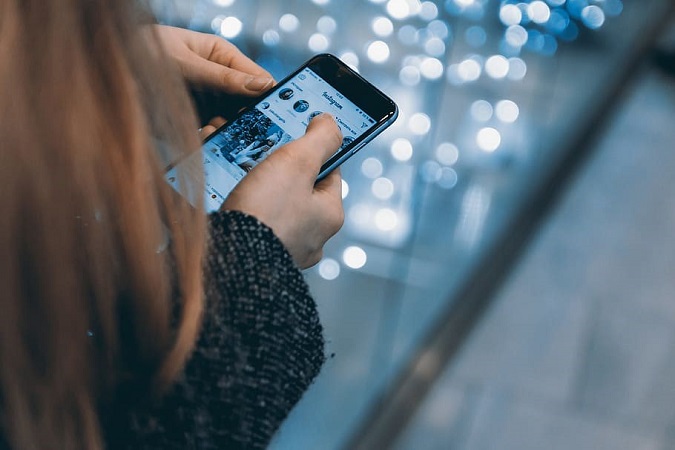 Video content, as you may well know, is here to stay. The trend toward auto-play silent videos is actually forcing marketers to come up with creative ways to optimize video for maximum effectiveness without an audio component.
Here are some of the most effective ways marketers are achieving that, and best tips for optimizing your own marketing and promotional videos without sound.
1. Attention Grabber
You only have a few precious seconds at the beginning of a video to grab the attention of the viewer and compel them to continue watching.
Without music or other sounds, the initial visual images that set the tone for the video will need to be dynamic and engaging from the start.
Motion and color to draw eyes to the screen will need to fit within the context of the video's goal and the branding guidelines for your business.
2. Powerful Imagery
So many of the people who you hope will watch the video will be viewing the content on a cell phone or tablet. It is important to present big, powerful imagery that will pop off these small display screens.
A static wide shot of a product demonstration does nothing to compel the viewer to keep watching, especially when there is no sound or music.
Use close-ups, quick camera moves, and edits to get viewers invested in your video and message.
3. Eye-Catching Graphics
Get creative with the use of graphics that further the message and get across the most important information in the video.
Large, moving graphics to catch viewers' eyes will help them to absorb and retain your messaging points. Emphasize product features or procedural steps.
The key to using graphics is to keep them consistent with your brand and the other elements in your digital marketing efforts.
Use the same colors and font schemes to maintain your brand across all platforms.
4. Creative Animation
Using animation in marketing and sales videos is an effective way to keep viewers' eyes on the screen and retain the information that is being presented without having to add audio.
From 2D and 3D animation to character and whiteboard animation, adding an animation component to your video will make it "pop" off viewers' tiny screens.
5. Captivating Storytelling
The best way to get viewers to continue watching your video is to tell a story with a beginning, middle, and end.
Once they are invested in the storytelling aspect of the video, they will want to stay to see how the story ends, often without even realizing it.
Grab the viewers' attention and end with a bang while keeping it within the context of your messaging and marketing goals.
6. Captions and Subtitles
When it is not possible to accurately or completely relay messaging information through visuals alone, do not be afraid to add captions or subtitles.
Subtitling throughout videos is becoming more popular, even for content that is clear and easy to understand.
YouTube and other social media sites have automatic captioning options, though if you are going to provide subtitles, it is generally better to customize the text with your branding colors and typeset.
7. Clear Messaging
Throughout the creative process of producing a creative, dynamic, attention-grabbing video, it is crucial that your company's messaging, branding, and mission are not lost.
There is a balance to be struck between creating a video that people will be drawn to and want to watch in its entirety, and the business goals of the video.
8. Calls to Action
Whether your Call to Action (CTA) is a phone number or a form to fill out, they need to be clear, concise and repeated often throughout the duration of the video.
Applying animation to your CTAs will increase the chances of conversion, but keep it simple and easy to read and remember.
In Conclusion
Video marketing helps to broaden business' reach, generate web page views, and increase sales and revenue. So, including videos as part of a comprehensive digital marketing campaign is no longer optional.
The only way to make any kind of headway in today's competitive marketing landscape is to use video production as a vital component in your marketing plan.
The onset of auto-play silent videos on Facebook and other social media outlets has made it necessary to optimize video content for silent play, especially on small mobile device screens. You need to jump onboard this trend if you are not already.

You might also like...