Social Media Tips for Artists: Grow Your Audience & Promote Your Artistry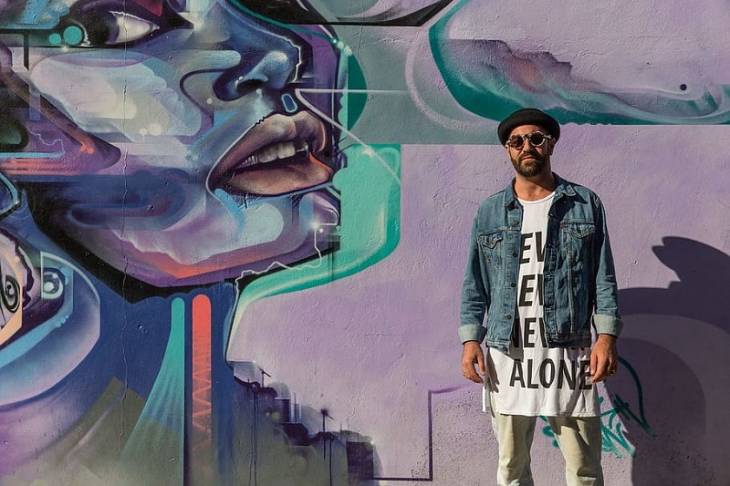 Gone are the days when an artist used to struggle to earn money through their art.
Nowadays, with the growing demand for wall art, entertainment content like films and music, brand animations, personalized product designs, and more, the arts has become a very lucrative industry.
Whether you are into visual arts, fashion, music, or even hair couture, you have a lot of venues to promote and showcase your artistry and make good money while at it.
In fact, with the freelancing industry now at an all-time high, many artists have become some of the most in-demand and highest paid professionals online.
Promote Your Art and Artistry on the Biggest Social Media Sites
With almost every company hiring an artist to share their skills for various purposes, this just means that promoting your artistic abilities online is a necessity. By doing so, you get to grow your audiences and, potentially, be able to land your ideal clients.
And with the way technology works today, almost everyone in the world has joined the online revolution of social media. So, what better way is there to reach out to more people online than through the various social media platforms and on the biggest social media sites?
Here are the biggest social media platforms artists can use to promote their artistic skills and share their works of art, along with helpful tips to grow and expand their audience and reach on the platforms:
I. Facebook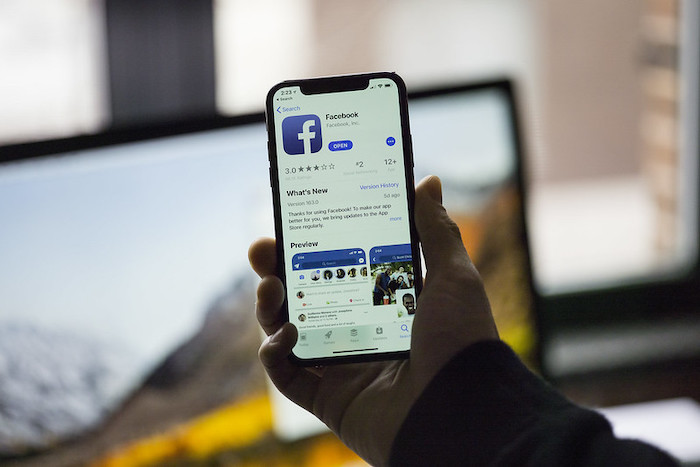 This is a powerful business tool, with so many creative professionals, artists and companies promoting their businesses. The world's largest social media site now boasts a staggering 2.98 billion monthly active users as of the first quarter of 2023.
As an artist, you can use Facebook to improve your online presence and reach more people who can potentially turn into leads. Simply set up and maintain a Facebook Business Page, as well as a Facebook Personal Page if you so wish. Start posting updates as soon as your Page is live to start growing an engaged audience.
You can also run paid advertising on Facebook to promote your Business Page and also start boosting your posts to extend the reach of your posts beyond your Page followers. Simply follow the onscreen instructions to construct ads on the site and then send them to an audience you select. That can help you really expand your reach to the right audience.
II. Twitter
If you are looking for artistic inspiration, to stay updated on the latest trends in arts, and to build helpful connections with artistic people, then Twitter is the platform to be on.
Many artists are already on Twitter, sharing most of their creative designs for followers to revel on. If you enjoy fashion, for example, you can follow some of the world's most acclaimed and popular fashion designers to draw inspiration from them, and even have some of them and other fashion enthusiasts follow you too on Twitter.
Be sure to pick the right Twitter handle, profile photo, and header image. Tweet frequently and during peak hours. Add images to your tweets to increase retweets and optimize your bio to showcase your artistic personality to grow a targeted following and reach a wider audience.
Also, use Twitter ads for effective Twitter marketing and participate in relevant Twitter chats to build and grow a sense of community with fellow artists and art enthusiasts.
III. Instagram
Instagram has grown into a very useful tool for a lot of creative professionals, many of whom have opted to use it as a catalogued portfolio of their work. At the same time, it also serves as a platform to network with others in your field.
By utilizing different Instagram hacks and different Instagram growth services, you can reach a large portion of the roughly 1 billion monthly active Instagram users, as of 2023. This way you'll grow you brand awareness and increase your number of followers on the platform.
IV. YouTube
This platform has served as an excellent tool for hair stylists and nail artists in particular to share their artistic process, along with tips and how-to videos, which they can then decide to monetize. It is also an excellent tool for other creatives as well, including creatives in music, tech, fashion, food, and experiences.
Create a YouTube channel with a business or other name and start sharing useful, fun tutorial videos, videos showcasing your work or related to your art, and other interesting things about yourself to connect with an audience of 2 billion monthly active users.
Be sure to pick a good name for your channel, create useful content regularly, and make sure the video quality is good. Viewers will learn about your channel with proper marketing and can then subscribe to your channel to keep up with your latest videos.
You can also use YouTube to check out new artistic ideas from other artists, comment on their videos, and subscribe to favorite creatives posting on the video sharing site. There is no shortage of interesting, inspiring content on the world's second most popular site.
10 More Tips for Artists to Promote their Art on Social Media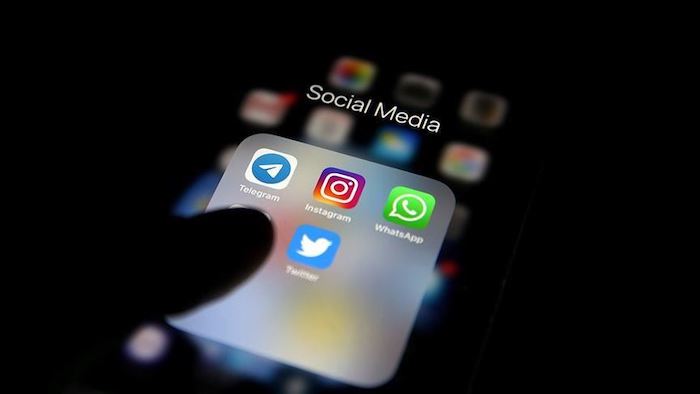 If you are just starting off as an artist, say, a graphic designer, and have no idea how to get the ball rolling, here are more tips on how to use social media effectively to boost your art:
1. Have Multiple Social Media Platforms
Having more social media platforms means having more channels to share the word about your artistic career.
2. Set Up Business Accounts
Your career as an artist is your new business. And what better way is there to promote it to people than by creating a business account that will help you in branding and packaging your artistic services.
Bussiness accounts will help you to promote your art and business online.
3. Understand Different Platforms Reach Different Audiences
Not all social media users create accounts across all platforms. This is why it's essential to create connections with different people through different platforms.
At the same time, not all users on each platform will interact with you and your posts in the same manner or time of day.
4. Join Artist Organizations
The internet is filled with a vast network of people organized into communities, with everyone creating their own niche associations and organizations, depending on interests.
If you want to build stronger connections with artistic people, it's best that you join different artistic organizations that are available to the public and that relate to your specific art.
5. Engage With Others on Social Media
Once you decide to share your works of art online via any social media platform, people will take notice sooner or later. You will eventually build a number of followers who will admire your artistic prowess and will want to communicate and connect with you. It's a great idea to maintain an open communication with your followers as it will help build your online reputation.
6. Follow People Back on Social Networks
More than just getting a lot of followers, it's also recommended that you to follow people back. Why? Because by doing so, you get to take advantage of expanding your network and building better relations with your followers.
Remember that you are building your business online and a community, so by creating more connections you are maximizing your opportunities of gaining potential customers.
7. Post at a Prime Time
To be able to make the most out of every post that you publish on social media, you should schedule them during the times when your followers are online and active.
There really isn't an exact time as to when you should post on social media across all platforms, but by studying and understanding the behaviors of your followers, you can derive a schedule that fits your brand better and helps you reach the most users.
8. Participate in Competitions
One of the best ways to show what you can do is by joining competitions. These competitions are the perfect exposures for artists.
For example, many hair stylists that join Hair Olympics get a golden chance to showcase their talents and boost their career in the fashion industry.
9. Organize Your Own Art Shows
If you have accumulated a collection of artistic creations, an album of songs, a collection of poems, or other artworks, it is a great idea to publicly showcase your own artwork.
Organize an art exhibition or show featuring your art pieces, or if you are a singer or a writer you can produce an album or publish a book and sell copies online.
10. Promote Your Artwork
Producing your own works of art is not the end of it. You also need to promote and market them in order to earn some money and perhaps earn a living through your art.
More than just offering professional services as an artist, you can also monetize by selling your artistic services online.
Platforms like Etsy, Fiverr, 99Designs, and social media sites like Facebook Marketplace can help you not only promote your artwork and artistic skills, but also sell them to users online.
Conclusion
No matter what art medium you excel in, social media is going to be a great tool for you to grow an audience and fans for your art. Even makeup artists and spa professionals nowadays grow their popularity just by using social media correctly.
With these tips mentioned, you can make the most out of your art, social media platforms, and connections, no matter what your art ie.