10 Ways to Leverage Technology & the Internet to Make Extra Money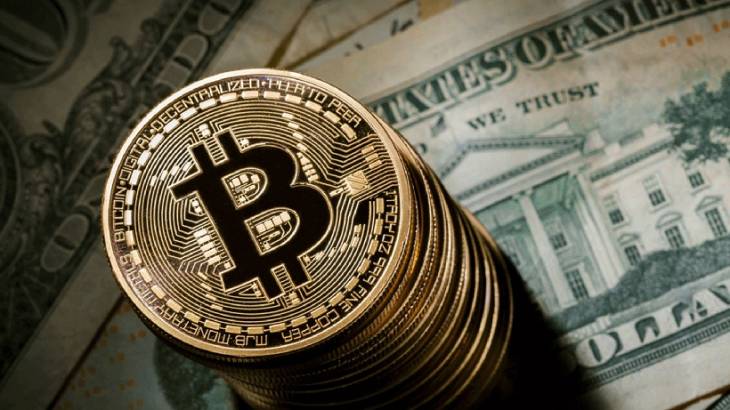 The typical method to earn money requires a person to have a regular or steady job. They would either work for a company or have a startup to make a living. Indeed, this hard-earned money helps you to pay your bills, buy food to eat. clothes to wear, and even afford other sorts of pleasure and entertainment.
However, have you ever wished you could leverage new and modern technology and the internet to make more money? Are you one of those who always likes to have extra cash in your accounts?
If the answer to those questions is 'yes,' then you can look into making the most of the internet and digital technology to make money. It doesn't matter if you are already employed, own a business, or work as a freelancer, it is possible to use the internet and new technology solutions to make some extra money.
It never hurts to go the extra mile and earn an extra buck, right?
You Can Use Modern Technology to Make Money
Whether you want to earn a couple more bucks or a great deal of money, technology has made things easier in many ways, including making money. You can leverage internet technology, freelance writing and social media sites, for example, to make additional money and achieve some financial freedom.
It is entirely up to you how you want to go about it –  be your boss, work with a group of people, or labor for other people to make money using technology and the internet. Any of these approaches can work for you, depending on your particular situation and what you want to achieve.
However, when trying to make money online, you should always be extra cautious of illegal methods and scams on digital platforms that over-promise and swindle unsuspecting and overzealous people.
Moreover, while technology and the internet has offered a world of opportunities to make money, there isn't any shortcut to get rich online. You must put it the work, be persistent, and patient to succeed.
Money-Making Digital Side-Hustles & Business Opportunites
Here're are some of the best ways and methods of using technology today and the internet to earn money as a side hustle or full-time business enterprise:
1. Sell Goods and Gadgets Online
Look around your home and gather all the old gadgets and devices you no longer use. These may include a laptop or a cellphone that hasn't been in use for quite a long time now. Or maybe an EMF meter, which you might have carried when you went out with your friends for a ghost-hunting trip.
Since there are people out there who wish to buy such products at low prices, why not sell them out?
Start by creating a profile on online selling platforms and digital marketplaces like Amazon, eBay, Etsy, and Facebook Marketplace. Set a price for each of these items and begin selling online.
Although it sounds simple, you'll need to market and promote your wares effectively online and receive positive feedback from your customers to increase visibility and digital sales.
2. Trade Cryptocurrency
How many times have you come across news and talk of cryptocurrency technology and cryptos like bitcoin? Probably, quite a lot.
Cryptocurrency refers to digital or virtual currency powered by a relatively new cryptocurrency technology that's very secure and decentralized.
You can buy cryptocurrency at one price and sell later it at a higher price. This can be a lucrative opportunity to leverage new digital technology and make some extra money.
However, since there are many risks in trading crypto coins, learn and keep an eye out on all the prevailing factors while you trade cryptocurrency on your smartphone to make profits.
3. Fill Out Online Surveys
Don't just spend all time on your cell phone playing games all the time. Instead, spend that time filling out simple online surveys and make extra cash.
Yep, you can earn some money by just signing up and answering surveys. There are many survey apps you can download on your phones if you wish to make money this way, including .
4. Invest In Stock Market
Does the thought of earning money through the stock market ever cross your mind? If not, now is the time to gear yourself up and analyze the latest stock exchange trends.
Utilize technology to keep abreast of stock news. It will help you learn when to buy or sell the stocks. Technology can also assist you in automated stock tradings since they are accurate in their predictions.
5. Teach online
Becoming an online tutor is another legitimate way to generate decent income online. You don't need to have a degree to become a tutor. All you need is sound knowledge of subjects you want to teach and good teaching skills. A proper internet connection is also a must to conduct uninterrupted classes with students.
You can either join websites that allow tutoring services or start your own. You can set your working hours and have a flexible schedule.
6. Start Blogging
Do you have a passion and knack for writing? Now is the best time to build your own blog and put your writing skills to good use there. You can express your views on different topics and share knowledge with audiences through blog posts, which eventually can help you earn some money online.
People will visit your blog and as it becomes popular over time you can earn money from the blog through placing adverts via ad networks like Adsense, accepting direct advitisers on your blog, or selling your own products, subscriptions, or information products on the blog.
Addmittely, blogging can take some time and considerable effort to take off, but it is totally worth it when it does. Make sure you come up with creative ideas, relevant, high-quality content that provides value to readers, and promote your blog. Only then is it possible to grow the blog and generate income from it.
7. Create a YouTube Channel
If you are not shy in front of a camera and are comfortable making videos, then starting a YouTube channel can be a lucrative opportunity; albeit one that requires a lot of work to grow you channel just like blogging.
Consider joining the bandwagon and create vlogs or how-to videos. The top YouTuber's make impressive money on the platform through ads, direct advertisers, and more.
You can even put a subscription fee and password-protect your videos on some video platforms. That way, only paid users can have access to the content, and you can earn money.
8. Become a Virtual Assistant
Do you enjoy helping other people? In that case, becoming a virtual assistant (VA) might be a great way for you to earn some extra dollars.
The job of a VA may vary from client to client. However, virtual assistants can perform many tasks for clients, ranging from data entry, to data mining, comprehensive research and much more.
The best part about becoming a VA is you can earn money from any part of the world since it is remote.
9. Start a Podcast
Podcasts are hot trends these days, and you can create your own to ride the wave and make money as a podcaster. To start a podcast, you need to have an excellent microphone and a laptop.
Create informative and exciting content on your podcast channel to attract and retain listeners. A podcast can help you earn some cash the same way as writing blog posts.
Find out what your target audience wants to listen to and craft the content accordingly, then feature some adverts in it as one monetization method. You can also promote different services or products to earn money. Look out for other monetization methods that best suit you.
10. Offer Customer Support Services
Every business values its customers and wishes to provide excellent customer services. As such, many companies hire home-based workers to help with their customer suppor services.
You can tap into this opportunity and offer your services to these firms. As a brand customer representative, you will answer people's queries and give prompt responses a brand's customers through online chats or phone calls.
Although the pay might be low initially, you can enjoy various incentives if you achieve set targets and grow your earning over time.