Rental Property Marketing Ideas to Create a Halloween Haven for Guests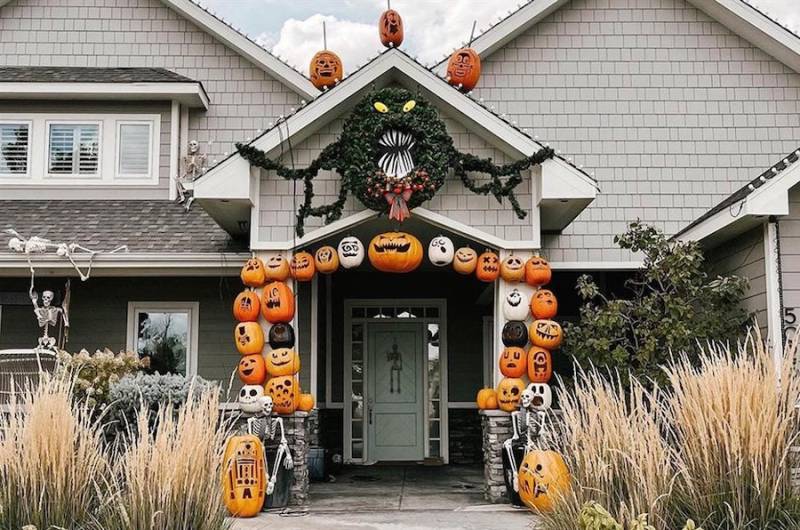 Photo: @jessiepennington / Instagram
Halloween is a popular and favorite holiday for many Americans. Many of us are looking forward to celebrating the spooky holiday season in different locations. For property managers and property investors, they can use this hype for the holiday season to their advantage.
It's important, however, to remember that many visitors may travel to your town to experience Halloween events that take place in your region. As a property owner, you get the opportunity to market your property for the holiday season, decorate it, and attract guests.
Vacation rentals during Halloween can offer a unique and memorable experience for travelers looking to embrace the spirit of the holiday. Whether guests are seeking a spooky getaway, a cozy autumn retreat, or a family-friendly adventure, Halloween-themed vacation rentals can cater to various preferences. 
In order to create a Halloween haven for everyone during the holiday, property owners can decorate their rental property to match the spooky theme and create a specific mood for guests.
Embrace the Halloween Spirit - Tips to Decorate & Market Your Property for Halloween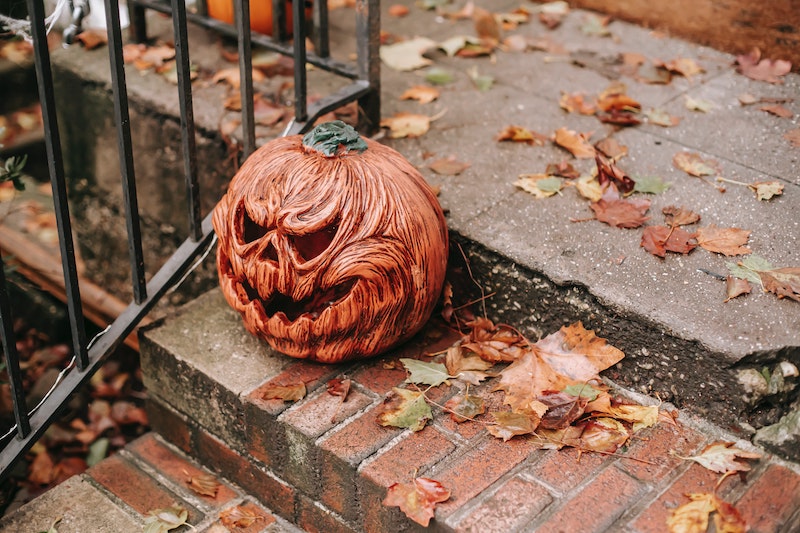 Here are some creative ways and ideas you can use to decorate and market your property to attract thrill seekers during the Halloween celebration:
I. Halloween-Themed Decor
It's important to make your guests feel the holiday so they can enjoy it better at your property or vacation rental. The best thing to do during the Halloween season is to decorate your property to celebrate the holiday.
i. Choose a Spooky Theme
Halloween is a theme itself, but there are multiple subcategories. Many spooky themes can create a Halloween vibe for your guests. Take a look at your property style and the project. What could fit your vacation rental the best?
You could create a haunted house by hanging ghosts from trees in your yard and putting up candles everywhere, or you could create a witches' coven with creepy brooms and witch-hat decorations.
You could also go for a spooky skinwalker stare or a pirate-themed décor, or take inspiration from Candyland and create a lighter atmosphere for families.
ii. Decorate the Exterior
The exterior of your property is just as important as the interior. First impressions are vital. Therefore, ensure that your guests feel the Halloween spirit as soon as they step into the driveway. Don't forget to decorate the exterior of your rental property too.
You can put up ghost decorations, skeletons, spiders and spider webs, bats, and many other creepy creatures on your lawn. Consider decorating your property exterior with dimmed and spooky lights.
iii. Decorate the Interior
You can decorate the interior according to your chosen theme. Witches' brooms, pirate hats, bats, and spiders all around the house can create the desired effect.
Consider putting up LED lights to further create the mood. Set up a Halloween-themed dining table with dark-colored tablecloths, spooky centerpieces, and themed tableware and decorate bookshelves. These decoration choices will surely entertain your guests and will make your property more popular in the market.
II. Halloween Amenities and Activities
You can boost your property ratings and collect many amazing reviews by thinking of your guests' needs in advance. 
When your vacation rental is booked for Halloween you can make sure to create the best holiday mood for the guests by greeting them with many activities they can enjoy during their stay.
i. Costume Closet
Offer a selection of Halloween costumes and props for guests to use during their stay, making it easy for them to get into the Halloween spirit.
ii. Spooky Movie Collection
Provide a collection of classic and contemporary Halloween and horror movies for guests to watch during their stay.
iii. Board Games and Halloween Puzzles
Offer Halloween-themed board games and puzzles for guests to enjoy with friends and family.
III. Special Treats
Everyone loves a treat. Guests will make sure to come back and give your vacation rental excellent reviews if you greet them with special Halloween treats. 
Greet your guests with a Halloween-themed welcome basket filled with treats like candy and popcorn. Stock the kitchen with Halloween-themed snacks and drinks, such as pumpkin spice lattes, apple cider, and seasonal treats.;
Thoughtfulness will surely help you create a Halloween haven on your property.
IV. Safety and Convenience
Safety always comes first. Halloween is a joyful holiday, so make sure that you keep it that way! Ensure that all Halloween decorations are safe and free of hazards. 
Avoid open flames and use battery-operated candles. Provide guests with clear instructions for using any Halloween-themed amenities or decorations safely.
In Conclusion
By following these steps and embracing the Halloween spirit, you can create a memorable Halloween haven for your rental property guests.
Consider hiring a property management company to help you create the perfect Halloween haven and market the property for the holidays.
Offering a spooky and fun experience can lead to positive reviews, repeat bookings, and recommendations to friends looking for a Halloween getaway.