Launching Your Website? Make Sure to Have These 6 Things Checked First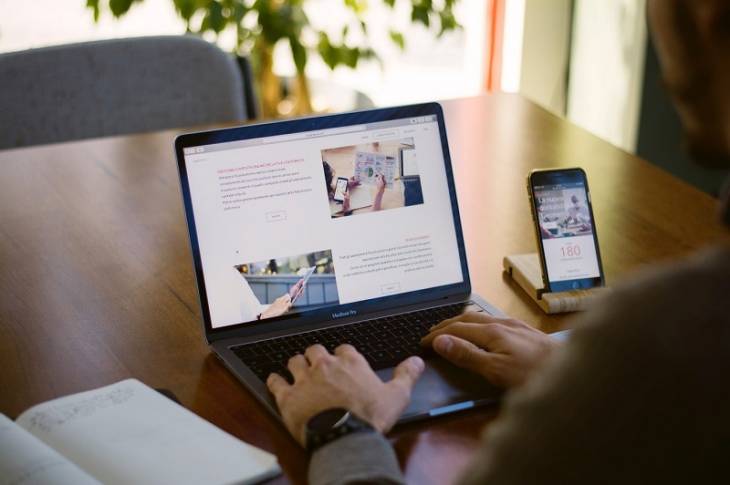 You have spent hundreds of hours on your website, and finally, it is ready to be launched. However, before pressing the "launch" button, you need to make sure that everything with it is intact.
From its content to its layout and security, everything should be right to have a successful launch that presents a great first impression to your new website visitors.
To help you avoid mistakes in building and launching a website, we have prepared a checklist of six steps that you need to go through to make sure your website is good to go.
Website Launch Checklist
Without further ado, here's a list of six essential things you should have checked first before launching your site:
1. Content Review 
An essential thing before you upload your website online is to check all of your content for mistakes and make sure that there is no part that can bring you а copyright strike. Your content should be easy-to-read and understand, providing value to your readership. 
The way your content is shaped is also crucial. Make sure that you have chosen the right size and font. Are your sentences too long? Have you included bullet points (if and where necessary) and subheadings? Is your content SEO-friendly? These questions should be revised carefully.
If your website is running on the WordPress CMS (Content Management System), you can install an SEO plugin such as Yoast to help you boost your SEO.
2. Layout Check 
Why do you have to check the layout of the website? Checking it is an essential step, as sometimes the visual elements of the site, such as images and thumbnails, break. The reason for this often is uploading an image with the wrong size.
To avoid any layout problems, double-check the visual elements of your website before you proceed with launching it.
3. Browsers & Devices Test 
Maybe you already know that the responsive design of a website is fundamental to its success online. Perform some tests to see whether your website is responsive enough on various browsers and devices.
If the website works smoothly on your smartphone on Google Chrome, Mozilla Firefox, Apple Safari, Opera, etc., then you can relax that responsiveness is not an issue.
4.   Usability and Functionality Test
Check if the internal links of your website work well. Make sure that your social network icons are also working correctly, as well as the logo of your website, which should link to the homepage.
Also, verify if the speed of your website is consistent with Google's PageSpeed analysis. Don't agitate your visitors with slow-loading pages, and make sure that you have optimized your site speed. 
5. SEO Check 
SEO (search engine optimization) is a complex, dynamic process. The good news is that even a small portion of SEO knowledge can make a massive difference for your brand new website.
One of the basics of SEO is that every single article you have written is unique. The meta description of every post should also be unique and optimized, including the use of unique keywords. 
You should also inspect your images. Do they have an alt description and appropriate attribution? If not, add some.
There is no SEO without Google Analytics and Google Search Console, so you should considering installing both. These plugins are free and can help you a lot with the optimization of your website. Finally, don't forget to index your website in the Google Search Console right after you upload it. 
6. Security and Backups
The security of your website should not be neglected - make it a top priority by following these tips:
I.  Backup your website.
As explained by WordPress.org, "site backups are essential because problems inevitably occur and you need to be in a position to take action when disaster strikes."
To avoid any issues, perform a backup of your database. You should also consider having more than one backup. WordPress.org advises having at least three backups, and keeping them in three different places or forms.
Keeping more than one backup prevents problems in case a single backup becomes corrupted or damaged.
II. Set up HTTPS.
You need HTTPS to help prevent intruders and threat actors from tampering with the communications between your site and the browsers of your visitors.
Note that HTTPS not only provides security and data integrity for your site and users, but it also is a requirement for many new browser features.
After going through these steps, you can confidently and safely proceed with launching your website live on the wide world web.