Essential SEO Tips for Restaurant Business Websites to Improve Ranking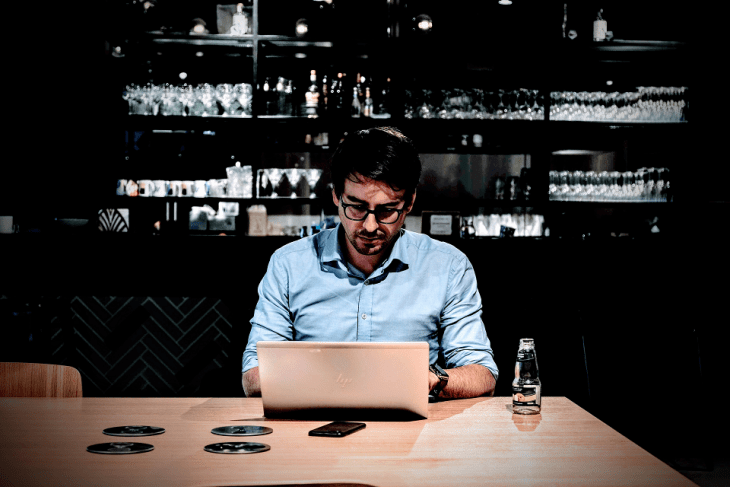 Search Engine Optimization (SEO) is indispensable in the online space and there is no denying the fact. If you embrace the right optimization strategies, both on-page and off-page, your restaurant website will rank high in organic search and drive more foot traffic.
Although SEO processes are notorious for taking a bit of time to bring desired results, you are assured of positive outcomes for your food business, or any other business for that matter, in the long run provided you know the rules of the game.
The competition is cutthroat, and all businesses in the food and beverage industry want to make it to the top of search engine results pages (SERPs).
To beat your competitors and rank your restaurant business highly in Google's search results, you need a way to stand out from the crowd.
SEO, and how well you do it, can help you in this front.
Embrace SEO to Rank Your Restaurant Website in Search Engines
When it comes to SEO for a restaurant website, it means integrating quality content, keywords (KWs), title tags and descriptions, relevant and quality link building, and improving your site architecture.
And because restaurant websites typically have numerous images of mouthwatering food, as well as the ambiance of the food joint, you also need to make sure the images you use on your website are optimized to load quickly and have proper ALT tags.
Besides that, you need to set up a blog for your website where you churn out engaging blog posts about food and drinks pairing or other related topics to rank high in SERPs.
"A blog is primarily an awareness channel that will lead to micro-conversions, such as social sharing, page visiting, etc.," says Bruce Clay, who has been an SEO expert since 1996, in a blog offering 100 useful SEO tips. "These micro-conversions are important, because they keep you at the front of a customer's mind when they need the product or service you offer."
Other SEO and marketing professionals point out that content for your restaurant business website must be optimized for mobile search, because millennials and the younger generation search for restaurants and food joints on their smartphones. Your web pages should thus display properly for easy mobile browsing. Else, you may end up losing business.  
"The best advice, don't follow the [SEO] changes," Barry Schwartz - Search Engine Land's News Editor, founder of Search Engine Table, and owner of consulting firm Rustybrick, tells SuccessWorks. "Just focus on writing the best content for your clients and their businesses."
Schwartz goes on to add, "Write expert content that is hard to replicate. Don't become experts in the Google algorithms, become experts in the content that you have to write about... Google wants the most authoritative content to rank the best, and the best way to do that is to become an authority based on being an authority in your niche."
But those are general SEO pointers that apply to all types of businesses. For SEO tips specific to restaurant businesses, there are at least three essential optimizations you should implement.
SEO Tips for Restaurant Business Websites
Here're the top three most essential aspects of SEO you must address to improve your restaurant website's visibility in SERPs.
1. Create unique and engaging content
Foodies and people who love to dine out regularly want more information related to your food and ambiance before they can order from you. In that case, the content and its presentation on your restaurant website is critical. It needs to be compelling and engaging.
The time your visitors spend on your website pages hints at the quality of your content, and has an impact on your website's SEO and visibility online.
If you have quality content, especially engaging text-based web copy, blog posts and visual content, people will stay longer on your website, read more of your stuff, and interact with your website. That sends good SEO signals to search engines that your content is useful to people.
So, make sure you integrate a blog that informs readers about the dining experience at your restaurant, and more. Publish interesting and engaging posts about the dishes you serve, supported with high-definition photos and videos. You may even post live cooking recipes, which is the latest trend for food blogs.
When it comes to the type of content to create, the options are many. Post about new special dishes, recipe ideas, events, infographics related to modern food trends, community initiatives, and things like that. Publishing fresh and engaging content regularly on your blog is essential for taking your website SEO to the next level. Search engines and visitors will love you for it.
When creating useful, relevant, and informative content that your targeted audience will love, also use the right KWs to cater to search engines as well. Make sure the KWs you use blend naturally within the content and don't look out of place in your posts.
Also, when it comes to your food blogs, make them longer with valuable information and eye-catching visuals. Human beings are visual creatures. Even Google loves long-form content that drives user engagement.
Previously, a 300-word blog did the trick, but today people appreciate longer content that informs and educates. Ideally, write 1,000-1,500 words blogs with Instagram-able photos and videos.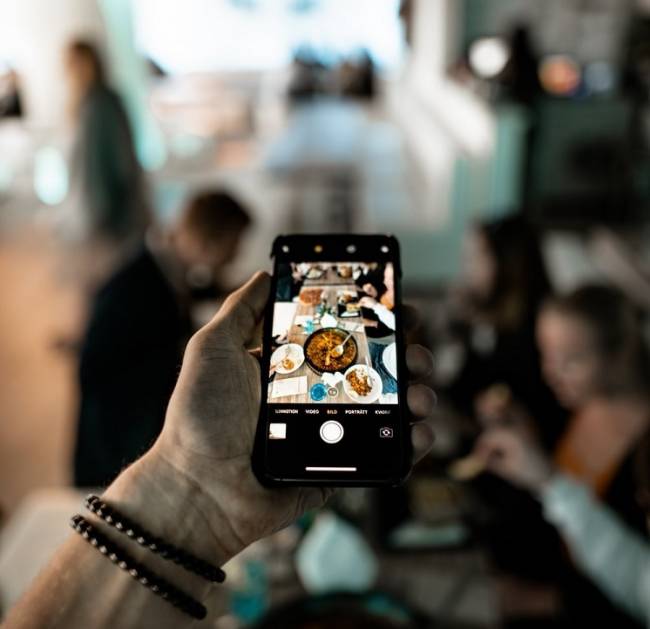 2. Develop a mobile-friendly website
You are walking down the road. What do you observe? Most people, especially millennials and the younger generation, have their smartphones with them. Some are listening to music, some chatting, and some looking for the nearest restaurant serving delicious pork chops. These people might be looking for information related to your restaurant.
Studies show that 88 percent of customers look for a specific business locally on their mobile phones, and visit that place within a day. Therefore, you must optimize your restaurant website for a mobile audience. And that includes optimizing for a local mobile SEO strategy.
If you are new to local SEO and mobile optimization, numerous agencies like Philly Philadelphia can help you with professional mobile optimization.
Did you know that 57 percent of users would not recommend an online business to others if it has a website that is not optimized for the targeted audience?
That highlights the importance of an optimized mobile website. An optimized mobile website for your restaurant business not only boosts your search rankings, but also improves user experience.
When your website home page and product pages are optimized for Google and users, it will display all the content across all mobile devices in the correct format, be it smartphones or tablets. The pages will also load fast and your customers will not need to zoom in on a PDF menu to view the types of dishes and prices on their smartphones or iPads.
Google rewards mobile-optimized websites and penalizes poor mobile SEO. The search engine giant will penalize any websites with poor mobile SEO, pushing them further down in the SERPs.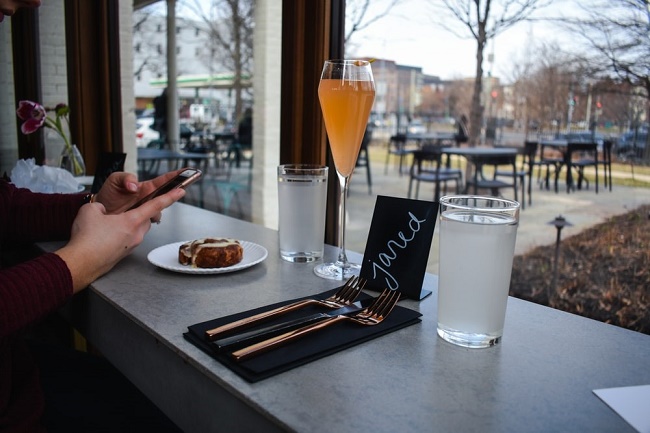 3. Use KWs in moderation
When visitors are looking for restaurants, bistros, and food, they enter different KWs and search terms to find the information they want. Your website copy and blog needs to include those KWs and phrases they are using so that they can find your restaurant business.
Use long-tail KWs and phrases instead of a single-word search term for better online visibility. You might be wondering why so. Well, let me explain. Food lovers will typically search for "spicy ham and chicken pizza" instead of just "pizza." Besides, long-tail KWs rank higher in the SERPs because they are more specific than general, single-word KWs.
Industry best practices suggest that you should use KWs sparingly, 10 percent to 15 percent in your content depending on the number of words used. You should not stuff your content with KWs because Google will penalize your website for doing so.
Use KWs in moderation. For example, if you insert "spicy ham," "chicken pizza" or something else in every paragraph and or web page on your website, you are spamming. Both Google and your visitors will notice it and they will not like it. Don't do it.  
Instead, do your research to find out the popular topics people are entering in search engines that are related to your food business and write content around those KWs. You can also do a manual search to find out what your competitors' keywords are for that matter.
Alternatively, use Google's Keyword Planner to make your keyword research process easier and find keywords to use in your content. It takes less time to research and surface popular KWs with the Planner. Make sure you add the keywords judiciously in your web copy as well as blog posts.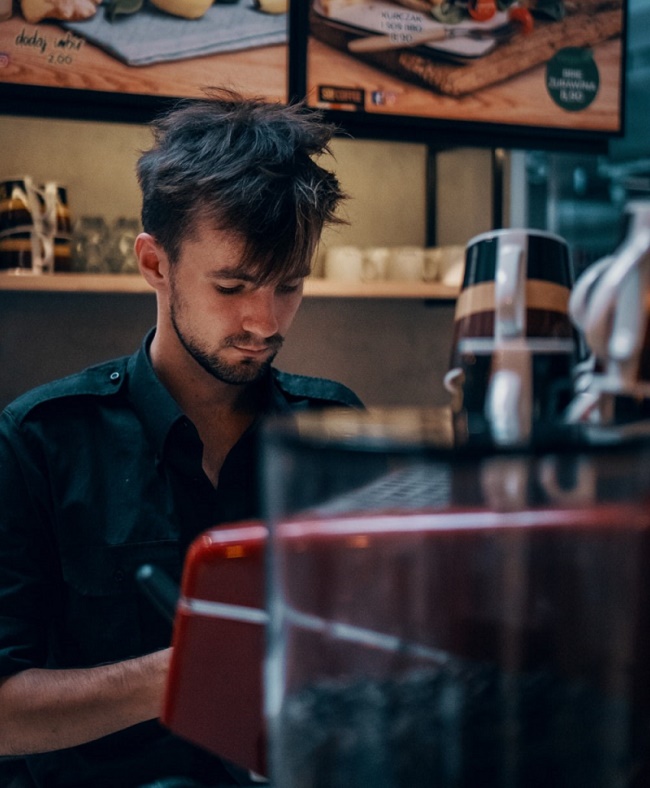 Conclusion
Now that you have these handy tips, apply them to boost your restaurant website's SEO. In time, you'll see your website rank high in SERPs, get more organic search traffic, generate more leads, and boost your overall business sales.

You might also like...