Live Streaming Is Revolutioning the Music Industry for Artists & Fans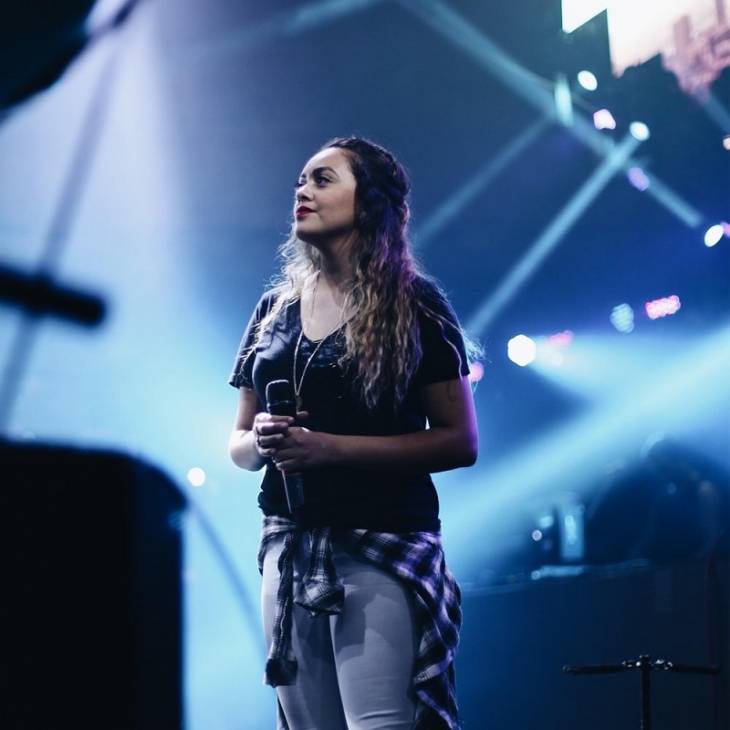 Advancements in modern technology and the emergence of live streaming have introduced a booming period for music artist and fans alike.
The ease of access and personalization of live streams has enhanced millennials' interest in online music, while also increasing their willingness to pay for quality music streaming.
Live streaming has thus emerged as a handy and lucrative tool for music artists. It's giving artists and creators the opportunity to produce, record, and perform their music live anytime, anywhere.
Artists can interact with their listeners, expand their user-base, and finally monetize their content better. Even for established artists with huge following, live streaming lets them offer a front row access to every online fan regardless of their physical location.
For both budding and established artists, live streaming can be a powerful way to spread their creations and establish relationships with their growing listener bases.
Back in 2017, a Grammy-nominated jazz singer, Esperanza Spalding, created and recorded a complete music album from scratch in 77 hours and they streamed it live on Facebook. The results of going this route when releasing a music album was staggering. Over 1.4 million viewers tuned in to the live stream, offering a wealth of feedback and opinions.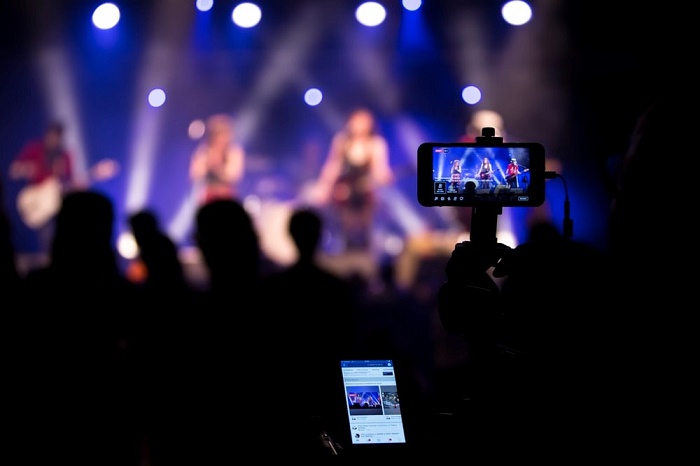 Live Streaming Opens New Opportunities for Artists
Popular live streaming social media platforms like Facebook Live and Instagram offer an effective space to perform live, engage with fans, share updates, and get feedback in real-time.
In the earlier times, musicians were restricted when reaching out to their audience through live concerts and physical sales events of their albums. However, music artists today have the advantage of technology that affords them access to a broad range of options for live streaming.
Music artists can create their own websites, grow traffic to their website and build an audience that way, while establishing themselves as a brand or solo performing artist faster. And with live broadcasting, promoting music events and shows is easier and it can reach a large remote audience as Spalding demonstrated. But those are not the only benefits of life streaming.
Other reasons why this live broadcasting channel is having such a big impact for music artists, fans and the entire music industry include:
 I. It can reach a broad range of audience
Live streaming has potential for the most reach and offers excellent features to expand your reach to a massive audience without any geographical constraints. Even after a live broadcast ends, there are options to upload the same videos on your channel and various social media platforms. This further helps in reaching more audiences after the live stream.
II. It offers better user engagement
Live streaming has a distinct power that other marketing tools don't have. It offers a tangible feel of enjoying a music show in real. In addition, live videos also facilitate real-time engagement with the audiences through chat sessions.
III. It provides detailed analytics and report
Most live streaming platforms come with the functionality of measuring the success of live broadcasts through detailed analytics and metrics. This helps in improving the way artists interact with online fans.
Facebook live, for example, comes with a full range of features and valuable analytics to publishers. YouTube and Instagram also come with built-in analytics tools, too.
The Live streams of popular artists on these streaming platforms can even hit billions of playbacks, and the credit can be attributed to well-optimized live audio streaming servers on the platforms that handle spikes and support a large number of concurrent audiences.
Publishers can view the streaming numbers, precise information of the audience, and even the medium they use to consume live broadcast. This helps the artist to know their audience at a deeper level and fine-tune their live broadcasts to reach out to audience in the best way possible in the future.
IV. It presents and avenue for monetization
Putting the normal social platforms aside, some dedicated live streaming platforms allow you to invite viewers to sign up for a monthly fee to access your live streaming. You can also set a pay-per-view or ad-based business model to monetize your content.
For example, in 2015, the band Grateful Dead staged a farewell gig and offered live content for a price that eventually set a record of over 400,000 online subscriptions. Thus, live streaming is not just an excellent tool to increase brand exposure, but also to make money.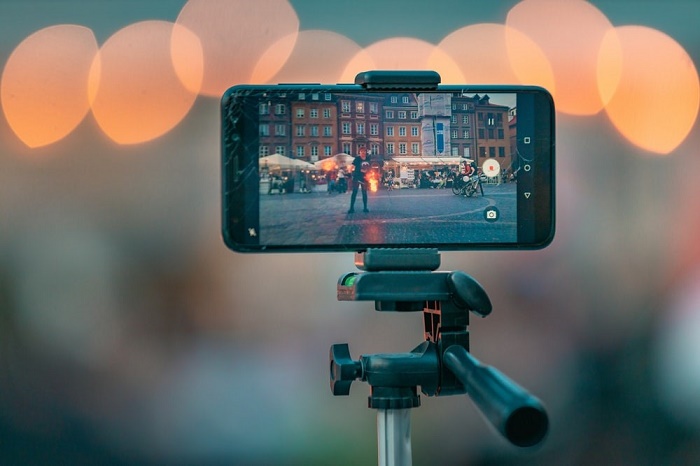 Live Streaming Content Ideas for Music Artists
As you can now tell, live streaming is a powerful promotional tool in the arsenal of any upcoming musician. It offers an excellent way to engage with fans with minimal expense.
However, what is best type of content that music artists must stream live? Is it just music festivals, gigs, or concerts?
No, not just that. When it comes to live streaming for music artists, the options are plenty.
Let's explore some of the best streaming content ideas music artists can stream.
I. Behind the scenes- Who wouldn't love to have a sneak peek of the recording process of a new music album? You can broadcast live during sound checking or getting ready for a show to walk your fans around the set of a music video.
II. Q&A sessions- The best thing about live streaming is the ability it offers to interact with fans in real-time. Why not use the opportunity to indulge in a question-answer session with your audience and talk directly to them?
III. On the scene- Live stream at your music shows. It is not necessary to stream the entire concert, but a few songs will be enough to give them a feeling of being present in the show so that they will be sure to buy a ticket for your next show.
IV. Announcements- If you have any exciting news to share with your fans, a live broadcast can be a great way to reach out to a massive audience.
Best Live Streaming Platforms for Musicians
Live streaming is available on virtually all major social media platforms, including like Instagram, Facebook and YouTube. If you are just beginning with it, those three platforms are ideal to live stream your shows.
Let's take a closer look into some of the most popular and commonly used live streaming platforms.
1. Facebook Live
Facebook Live is the most common live streaming platform that helps music artists to reach out to the audience they want. You just need a Facebook app, and a smartphone or a PC with a cam to go live. Then all you have to do is click on the "live video" link from the menu section.
Facebook Live has some of the best live streaming features out there, including choosing a set of audiences or broadcasting directly to a private group. It is also possible to add descriptions to your feed and use fun filers and themes to make your video appealing to the audience.
Facebook Live also has one of the easiest options to broadcast live on the go. You can use it to showcase your musical talents or use it for event announcements, especially if you want to broadcast exclusively to a specific group of people.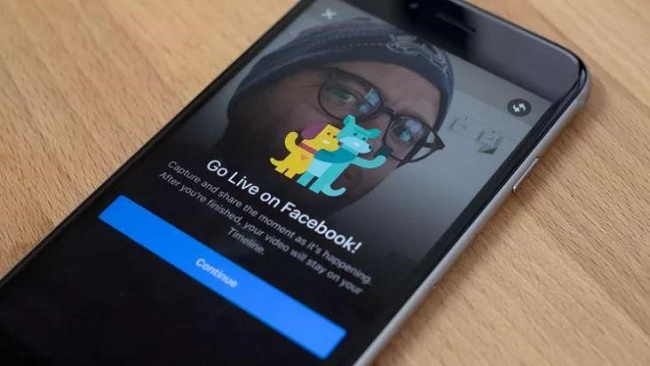 2. YouTube Live
YouTube Live sessions are hosted through YouTube's live dashboard. If you are doing it for the first time, you will be presented with a simple get started section that's easy to follow.
YouTube Live also offers a feature to review your live streaming checklist in order to help you get started. You can start by simply entering the live event title, description. Then schedule your live stream after you've set privacy options, and more.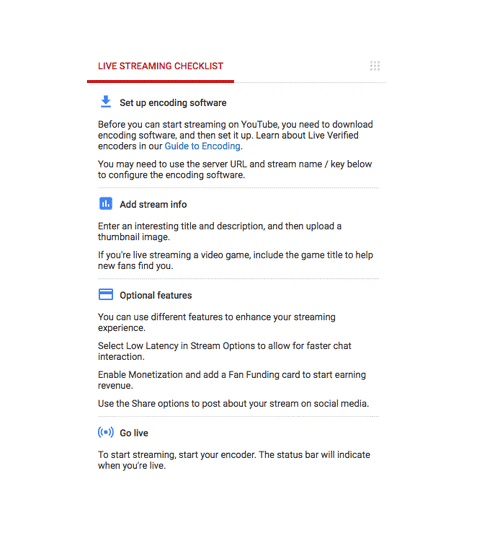 3. IGTV by Instagram
IGTV by Instagram is a platform where users can create their channels and post videos to it, including live broadcasts. Unlike Facebook, live videos don't remain on Instagram unless you save them to your stories.
Mixing both IGTV and creating Instagram stories is perhaps the best way to go live on the go from Instagram. Instagram is an artist-friendly social platform with a strong emphasis on visual media and you will find many musicians streaming their work there.
Due to its default nature of live streams disappearing past 24 hours, artists can utilize the sense of exclusivity to attract more audience.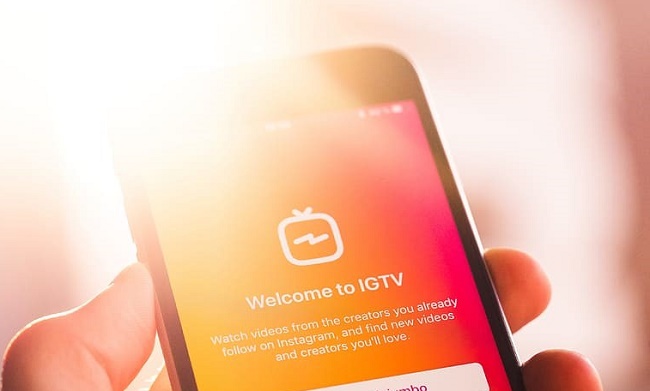 Other Live Streaming Option You Can Use
While the three streaming options mentioned above are the most popular, they are not the only options available to you for live streaming your content.
Here are other streaming options you can use, too:
a.)  Multi-streaming apps
Streaming to multiple channels from a single platform, popularly known as simulcasting, is a good way to expand your reach and attract new visitors to your brand.
Being able to set up both Facebook live and YouTube live sessions for a music festival all at the same time for the same platform is simply brilliant. This functionality didn't even exist 10 years back. However today, we have modern technology that supports multi-streaming, which make it possible to host more than one live session simultaneously.
There are several multi-streaming apps available in the market today you should definitely look into. You can also leverage the same functionality on your own website by using live customizable audio streaming software.
Multi-streaming is great for artists and creatives who want to broadcast their music shows and content over multiple channels simultaneously in a smooth and effective way for max reach.
b.) Build your own music website
Building your own website works in the same way as a personal brand and portfolio site that showcases your work and communicates with your audience directly.
It is true that social media and live streaming platforms greatly help artists to build their brands and grow an audience base, but none of them offers full control and freedom to establish a brand presence the way you want it on the platforms.
However, a personalized website offers artists complete creative freedom and control to build their platform in the way that they deem best to grow as a music icon. Your dedicated music website will leave a more professional impression that no other live streaming platform can give.
Moreover, the rising popularity of music sharing scripts has also made the creation of customized live streaming music sites easier than ever before. That's also an area to look into.
Wrapping up
In the digital age that we are living in today, streaming is one of the most preferred form of entertainment for online viewers. Over 80% of viewers prefer watching a live stream from a brand rather than reading their blogs. This has impacted many industries and the music industry is no exception. In fact, live streaming applies even more so to music lovers.
The era of streaming music is here. And with all of the live streaming opportunities coming up and all of the attention these streaming channels are receiving, there is immense opportunities for music artists and fans alike to make the most of this live broadcasting channels.