How to Break Into the Market As a New Freelance Writer (and Land Your First Jobs)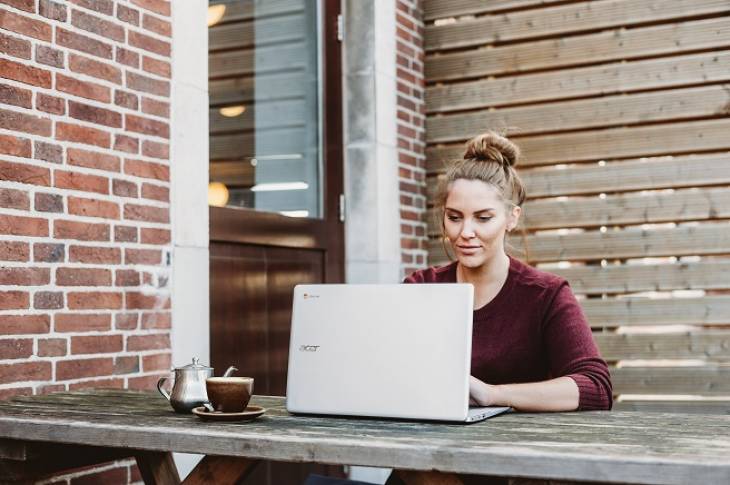 Breaking into the freelance market can seem like a daunting task. It can be difficult to know where to begin and how to get your first freelance writing gigs, not to mention difficult to know how to find high quality, well-paying work as a beginner or newbie.
The reason for all this is because the freelance market is saturated with writers, and there are many clients who are trying to get away with only paying peanuts for quality work.
However, with good planning and strategy you can overcome these challenges and win a steady stream of clients and succeed in the freelance writing industry.  
Tips to Win In the Freelance Writing Industry
Here're seven proven tips to ensure you are well prepared for what lies ahead, land your first high quality jobs, build a strong portfolio and establish a successful career as a freelance writer.
1. Cold Pitch Potential Clients
Cold pitching is when you contact websites, companies, small businesses, and bloggers to offer your services to them, even if they have not asked for it. Your cold pitch should be tailored directly for them and explain why they need your writing services and how it will improve their work.
The biggest advantage of cold pitching is that there is less competition, while on popular freelancing sites such as Upwork and Worksome you can see over 50 freelancers competing for the same job. When you contact a client directly, it allows you to be one of the few, if not the only, applicant.
The cold pitching approach also shows initiative and allows you to build rapport directly with the brand you have contacted. It's a great way to get writing work and launch your freelance career. When done right, you can even land gigs on major publications like The New York Times.
2. Sign Up for Jobs on Freelance Sites
Another proven step when looking for writing work is to sign-up for freelance job alerts and apply for advertised jobs on freelancing sites, job boards and marketplaces, such as Problogger Job board, Guru, Upwork, and Freelancer. 
While you may be required to pay a commission or fee on some of these sites for jobs scored there, the hard work of tracking down paying clients is done for you and new jobs are posted regularly, if not every day.
It may be difficult to get noticed at first, but it shouldn't take long to get your first client on job sites if you are consistent in your applications. Then, you can start to build a name for yourself on these platforms through the review systems on the sites.
3. Leverage Social Media Jobs Channels
In today's world, the importance of social media in every aspect of business and industry cannot be underestimated. And the freelancing world is no different.
Twitter is one of the best social media platforms to find freelance work. Simply follow the social media channels of online job boards like @Whopaywrites and @Write_jobs, as well as known brand employers' recruiting channels to find job opportunities to apply. You can also speak directly to potential clients on twitter, and build relationships with them beforehand. 
Additionally, join freelance writer Facebook groups like FreelanceWritingPage as work is often posted in groups like these as well. Connecting with other writers on Freelance groups and online forums allows you to network and foster relationships which can pay off in the future. 
LinkedIn Jobs is also a great place to find freelance work. Post updates on the platform telling people you're looking for work and sell your freelance writing services in your profile summary. Group together sample projects in your experience section and build up your LinkedIn skills and endorsements. Sooner or later you will to land clients on the social media networks.
4. Write Guest Posts for Blogs
While you might not be paid for writing a guest post, the exposure you gain will be invaluable. As a new writer, building a name for yourself and a body of work or portfolio is vital. Writing a guest post on a popular blogs in your niche and on revenue share sites is an effective way to showcase your work and skills, and in so doing impress potential clients to hire you.
Often, new leads and potential clients will ask to see a copy of your work while in the negotiation stage, so having a piece readily available is also important. In order to find websites looking for guest writers try Googling phrases such as 'guest writer' and your niche, or 'write for us' and your niche.  
5. Start Applying for Paid Opportunities
This may seem counter-intuitive after just telling you to write guest posts for free, but your goal is not to write for free forever. You want to be paid for your services and establish a successful career.
The truth is there are many paid writing opportunities available—they are just harder to score and get hired. However, once you've build up a solid portfolio, it becomes easier to land paid freelance writing or blogging opportunities as you already have some online content to showcase.
Unpaid guest posts can be an ideal way to experiment with your writing style, writing on different subjects, and grow your online presence and brand. This way you will be able to negotiate and command a good pay for your demonstrably high quality services, experience and work ethics.
6. Launch Your Own Professional Website
While this is not essential when taking on your first few jobs, as you progress as a freelance writer you will need to have your own professional freelance writer website. A professional website will highlight your published work in order to attract and bring in new, high paying clients. Your website will provide a central location to showcase your talent and credentials.
An attractive, well-designed and user friendly website will make an excellent first impression and ensure you are seen as a professional and taken seriously. Make sure your website is SEO optimised so it turns up in search results and does the hard work of bringing in prospective clients organically.  
7. Network to Bolster Your Career
Join relevant Facebook groups, message boards, online forums and professional organizations, and also contact other freelance writers directly to network and build professional working relationships. Building relationships with others, like those who are more experienced than you, can add credibility to your career as a freelancer and you never know when those contacts may come in handy.
For example, a fellow freelancer who you have built a relationship with and who has confidence in your skills may recommend you to a high-paying client if they have no space to take on new work. This can provide you with a high quality and trusted source of income just like that.
Conclusion
It might not be easy to break into the freelance market; you might find yourself doing work for low pay or even for free in order to gain exposure. But, with perseverance and the correct strategies you can quickly make a name for yourself and establish a rewarding freelance career.