How New Product Design Trends and Tech Are Impacting UX Design (& How to Adapt)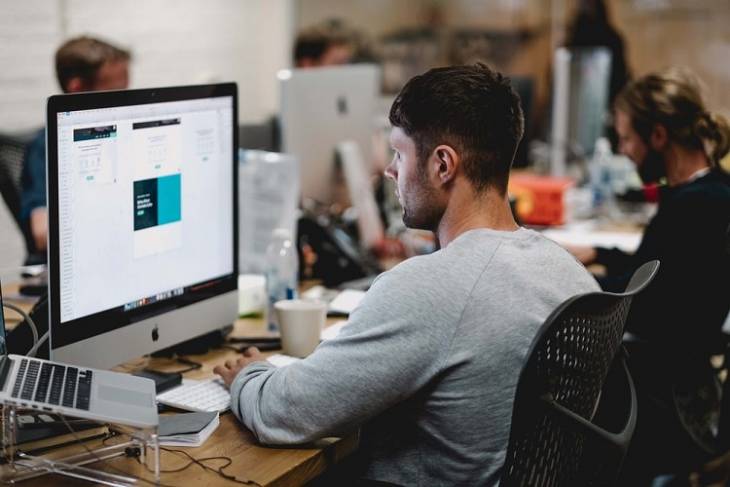 If new user experience and product design trends in 2019 are anything to go by, this is the year of machines and human coexistence—thanks mainly to rapid technological advancements.
This year going forward will see a continued rise in the number user experience designers using the latest tech tools and automation to enhance the experience of users interacting with digital products, such as a website, mobile application or piece of software.
Artificial Intelligence (AI) and machine learning are among the leading technologies enabling human and machine collaborations. Not surprisingly, AI seems to be embedded in every aspect of user interface (UI) and user experience (UX) design these days, and you should take full advantage of it.
Just as people's live have become more complex and dynamic in our modern, tech-driven world, so too have UX/UI designers been forced to evolve.
A UX designer is basically that person in charge of designing how users experience a product from beginning to end, while a UI designer focuses on the look and layout of the product presentation. Both areas of design are closely related and essential for great user experience.
Now UX designers and other creative professionals cannot work according to their whims and fancies only. They must be familiar with the latest trends, meet current market standards and expectations, and use new tools and processes to succeed in today's highly competitive world.
In fact, rapid technological advancements and developments have inspired a whole new generation of UX designers who are bringing better user experience solutions in their designs, with UX designs that are more user-centered and all-round more efficient thanks to new tech.
It's important that you embrace new ways of doing things if you want to succeed in your creative profession. Realize that sticking to traditional methods of UX design and legacy software that have not been updated in ages is limiting. Instead, hone your skills and keep up with the times.
However, do not follow what every other UX designer does blindly or jump on every trend sweeping across the industry. Be more strategic about your decisions and the tactics you use.   
Embrace New and Progressive UX Design Strategies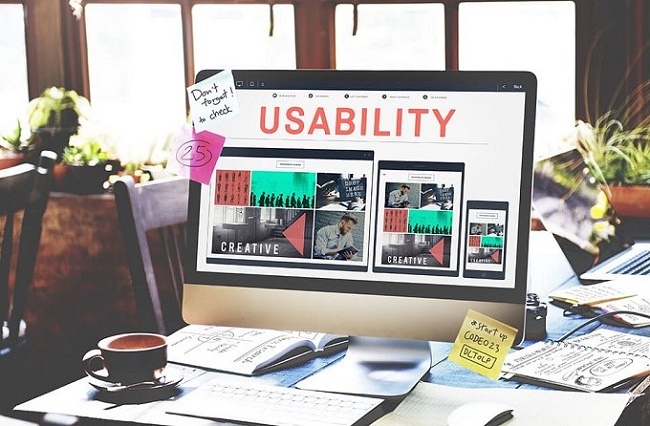 Here's what UX design in 2019 and beyond now means, and some top design tips, trends and strategies currently prevailing in the field to follow.
Embrace these progressive principles, tactics and approaches to succeed in your UX design work.
1. Be collaborative, not competitive
The most significant change in the approach of UX/UI designers is that they now increasingly think collaboratively and not competitively. You should consider following suit, because:
Collaboration will enable you to know and always stick to the current trends and best approaches in the industry to follow in order to produce better digital products.
You will also know past that AI systems are no longer as useful now as the new systems which have evolved over the past five years alone and are more focused and accurate.
You'll also be able to appreciate that new tech tools and systems have increased in accuracy and appeal by about 95% on an average when compared with the accuracy of the human eye.
In fact, current computer programs and apps can now process, analyze and make decisions much more efficiently than in just the past five years. Therefore, you need to upgrade your computer systems and programs, and focus on entering all the required data and info into the computer programs to help them make the best statistical judgments based on those data entries.
2. Enable visual search
Consider closely popular visual-based platforms and social networks like Pinterest and you will be able to appreciate how new automation technology has improved visual search.
With the implementation of new search technology in web design, now users can easily and more effectively search what they are looking for on a site. The sophisticated AI systems of today can recognize queries and visual objects better and provide the best search results.
Another interesting thing about the latest tech and software for UX/UI designs is they do not need to be pre-programmed. They can now be seamlessly embedded into an app in order to:
Learn user behaviors continuously
Make personalized decisions based on its learnings and the data available, and
Ensure that these decisions are easy to work with and suited for humans.
That means the use of technology in design enables you to do what you are good at and let machines take over the more tedious or otherwise difficult tasks. For example, humans can take pictures and write texts for their content and machines will sort the content for search queries.
This not only facilitates a better visual search, but also builds trust among users of the site. Thus, the impact of AI and new design tech makes users feel reassured, informed and included.
3. Design for interaction
It is projected that in 2019 going forward, automated conversations will be the future of interface and interactive design. It has already started to take shape as is evident when you see virtual smart assistants like Alexa that are available in many homes nowadays.
These smart assistants can be integrated with other home devices that have special sensors, allowing the devices to read and respond to different voice commands and needs of users. The most significant aspect of this technological revolution is the interaction of humans with the devices, which has greatly improved and enhanced user engagement.  
With these interactive tech devices, users now feel they are:
More in control
More comfortable, and importantly
Safer in their homes and work places.
Interactive technology still has a long way to go, but things are moving in the right direction where user experience will be at its best. This is because conversational AI is the next frontier savvy and more progressive engineers and designers are aiming to realize and implement in UX/UI designs.
Among the hot trends and modern UX designs in the works at the moment include:
Designing devices and web applications that can be easily programmed through user voice commands and conversations—and that too within a moment's notice.
These devices will be defined with sensory inputs so that it increases flexibility in user interaction. This, arguably, will be among the biggest drivers of innovation in the world.
All these interactions with modern devices, systems and applications will surely define a new future and era of enhanced digital conversations and user experience, which is why UX design is among the most important areas for development in our modern, technologically-driven world.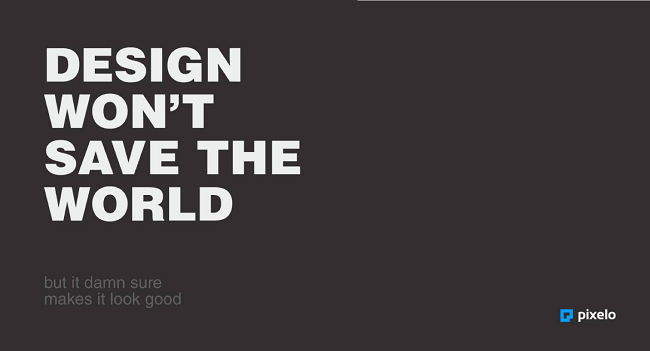 4. Enforce full transparency and privacy protections
Technology and UX/UI design solutions will fail on a grand scale if there is no transparency about how users' data is collected and handled. However, with recent government regulations like the GDPR act, data and privacy protections are now at the forefront – even in UX/UI design.  
If a business or user design professional does not take into account how an app or design solution collects and handles users' data, and if they don't put in place measures to protect users' personal information and alleviate any privacy concerns users may have, that can become the most significant impediment for the adoption of the tech and design solution they're offering.
Without strict data handling policies and user privacy protections, adoption of any technology or design solution can be severely impeded, and your ability to make headway really limited.
Therefore, you should not underestimate the need for transparency and user data protection in your designs, especially when using AI technology and other tech solutions that store data.
Nowadays, data is very valuable to organizations and companies that want to cash in on user data, so be protective of your users' personal information and data.
To maintain transparency and protect users' data, do not mislead them in your designs in any way. Also, make sure you do a few other key things:
You must be very clear to the user when you need their data and explain the reason for such a need.
You must also provide more background to the users so that it offers more value to the users in exchange for their data.
This will help you to offer the best solutions, build trust and improve your relationship with users, which should be the prime objective of incorporating AI and other tech in your UX designs.
When you deliver fresh designs and you're able to improve users' attitudes and emotions about using a particular product, service or system, you will excel in your work as a UX designer.

You might also like...