Why You Should Consider Tiling Your Entire Home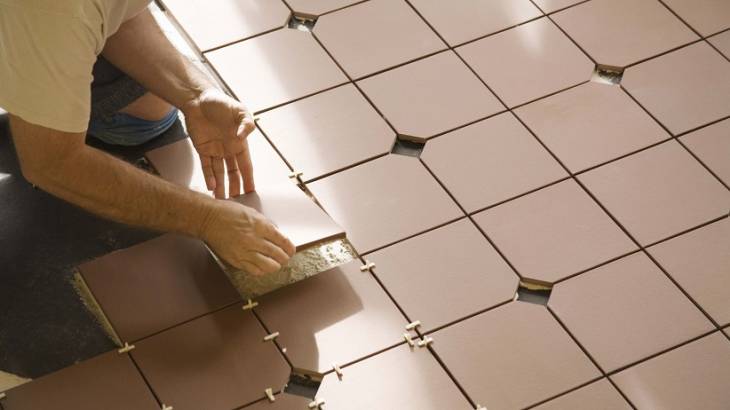 Photo: Getty Images
Ceramic tiles happen to still be some of the most sought-after choices for both bathrooms and kitchens. An important benefit to customers is the fact that ceramic tiles are available in a wide variety of choices.
The question that is a bit ambiguous is whether ceramic tiles are good for bathrooms or kitchens. Another question that pops up quite often is whether or not you should tile the entirety of the ground floor and hence reap the benefits of these tiles throughout the home.
Tiling the entire floor is by no means a bad choice at all. In fact, there are many benefits of going this route. In this post, we will take a closer look at those advantages and help you answer the above questions in a more detailed manner.
Advantages of Tiling Your Entire home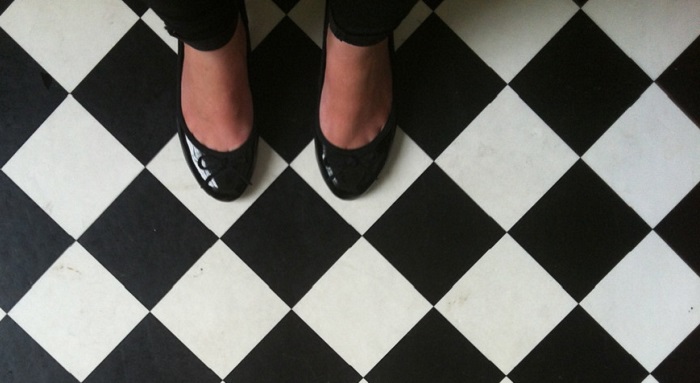 Photo: jeffdjevdet/Flickr
1. Convenience and cost
Tiles do have a lot of advantages. To begin with, they are very affordable and also quite easy compared to installation. What this implies is that the initial investment needed for renovation will be quite low.
Another big advantage is that, in the off chance that one tile gets damaged, you will be able to replace it individually. If, on the other hand, you had wallpapers throughout your home, any damage to any spot in the wallpaper will mean that you will have to replace the entire thing.
Also, things like marble are extremely expensive to replace as well, so you get what we are trying to say here. In the case of ceramic tiles, if one tile is damaged, you can very easily and quickly replace it with a new one.
One thing that we highly recommend is to get a lot of spares when you are buying the tiles. The main reason behind this is the fact that if the production of your particular tiles stops, then you will have a pretty significant square gap in the pattern.
2. Maintenance
Another reason why you should consider getting these tiles is because they are so easy to clean. The surface is flat and shiny, and as a result, the likelihood of any mess getting into the nooks or crannies is quite low.
Another big advantage of tiles is when they are used in the kitchen. You see, in kitchens, it is quite normal to have a lot of spills, and if you had carpet or wallpaper, then you would have a serious mess on your hands.
The good thing about ceramic tiles is that if a mess does occur, you can quite simply wipe it off with a jay cloth. This means that the room will look much cleaner than it normally would with flooring of other kinds.
3. Many Rooms
Similarly, tiles work very well in other areas of the house with heavy foot traffic, such as the living room. The same holds true for conservatories and as well as porch areas. This is very important, especially in the case that you have pets in the house. Having the ability to very simply just wipe off mud marks is a very useful feature of tiles.
Also, another thing that homeowners will find handy is that if there is any moisture that is collecting around windows, then there will be a lot less chance of permanent damage from water or mold.
4. Design
One other major advantage of tile and one of the reasons why they are so popular is the absolutely mammoth scale of options that are available in terms of design. The options are so huge that it can actually be a bit challenging to decide on a particular type of tile for your home. If you do find yourself in that position, then you can very simply just get the help of an interior designer to help you find the tiles that will be best suited for your particular needs.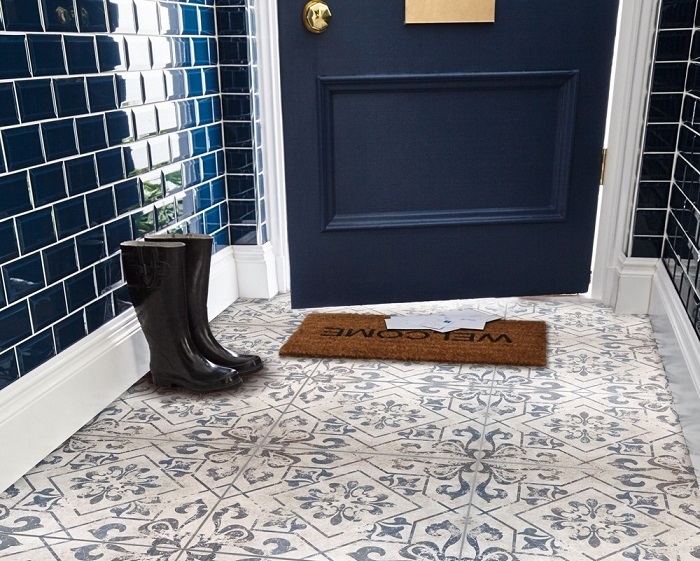 If, for example, you want a plain and contemporary minimalist appearance, then you can opt for just simple plain white color.
If you have small children in the house, you can maybe draw some homely patterns into your tiles to give a much more unique look. This will give off a personal feel that is catered to the tastes of the children.
Mosaic tiles happen to be particularly well placed for modern interior decor. So are ceramic tiles like harran and also porcelain tiles, which have been manufactured to replicate the look of granite and/or limestone.
If you want to create a look that is aesthetically striking, then you can go for darker colors that have contrasting patterns. Mirror tiles work particularly well for these kinds of projects.
All in all, we can safely say that the above-mentioned advantages of tiling your entire home should be enough for you to at least consider it as an option for your home. As you can clearly see, the benefits are multifold and can produce dramatic results.