How to Start Your Own Graphic Design Business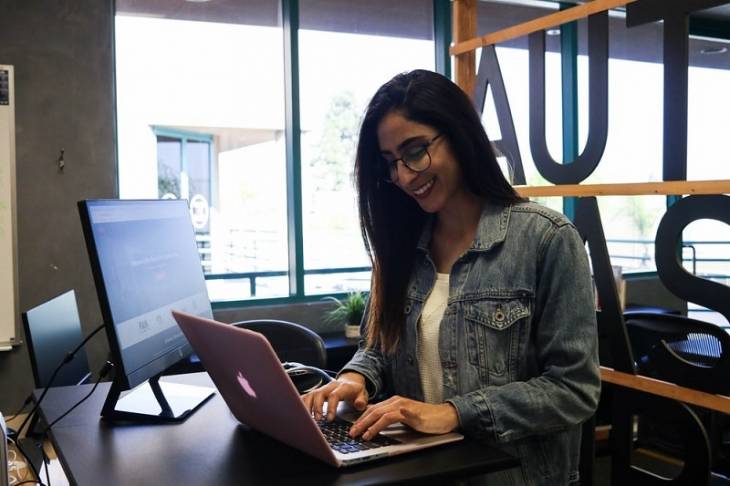 So, you are proficient in graphic design. It may be time to start your own graphic design company.
Starting up your own graphic design company or business can be both exhilarating and scary, especially because you'll work for yourself and make extra income from your designs.
According to the U.S. Bureau of Labor Statistics, the graphic design field is expected to grow by 5% through 2026, which is about as fast as the average for all occupations. Now more than ever designers are getting paid, with a 2018 Median Pay of $50,370 per year for graphic designers.
As the need for graphic design increases in different sectors, from small businesses, to public relations and advertising companies, design firms are also rising. And while most graphic designers work in-house for a company, a significant number of them are opting to be their own bosses.
If you are one of those graphic designers looking to start up a graphic design agency of your own that allows you to make a good living with your skills, I'll share with you top tips and steps to start a successful graphic design firm.
Keep in mind there is a large demand for compelling visual designs in any entity invested in its own marketing. Most any business could use the services of a great graphic design firm.
Best Tips & Factors to Launch a Successful Graphic Design Biz
Graphic designers are the professionals who create visual concepts, using computer software or by hand, to communicate ideas that inspire, inform, and captivate consumers.
Just like any other business, success in your graphic design agency and business will demand dedication, creativity, effectiveness, and efficiency.
Also while you focus on putting your creative skills to work, consider leveraging some of the best LLC services to help set up your graphic design business on a strong legal and financial foundation.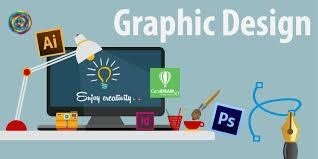 Here're more top tips and factors for launching your own graphic design business:
Motivation levels
Your commitment and motivation are essential when it comes to building your own successful business. If you are prepared and sufficiently motivated to succeed, then it means the hardest part is solved.
Many people find it challenging to commit to building a company due to a lack of self-motivation. Without motivation, there is the temptation of throwing in the towel and forgetting everything.
Therefore, it is vital to self-analyze and determine if you are sufficiently motivated, as there are many challenges ahead in growing a business. Otherwise, you will easily abandon a promising business.
Understand your skills and specialty
Graphic design is a wide industry with several avenues of exploration. If you are considering setting up a design business, it is important to identify your skill and choose an area of specially, be it visual identity and branding, including logos and typography, or design for traditional marketing spaces.
Any differentiation and expertise you can demonstrate can be pivotal in helping your business stand out from the rest. For this, you will need to figure out what your target clients require from you as a designer, as well as any specialism you might have naturally discovered during your design work experience.
Apart from what you love doing, it is essential to consider the current market trends and needs. This is important because they will help you with expansion of your design portfolio, skills and perceived value in the market, hence boosting your business' overall profitability. 
Some of the requirements that most of the clients look for in a graphic designing company include brand strategy, logo design, web design, social media design, animation, infographics, and poster designing.
If you are an expert at designing logos and websites yet you have little idea on designing infographics, it is essential to consider spending more of your time analyzing the current market trends and implementing measure to hone that skill lacking. In fact, there is a high demand for infographics in today's world and graphic designing companies are acquiring more orders in this area.
By studying the market, you can expand your horizons and skills to offer different services in your business. And by doing this, you may ultimately accomplish the enviable and possibly more lucrative tag of a "one-stop solution" for all the things your clients might need.
Develop your mission and vision
At this point, you are sure of the services you are going to offer your clients since you have a better knowledge of the graphic design industry.
However, you cannot begin from anywhere since the graphic design industry is a comprehensive yet competitive industry. Therefore, your business needs to have a mission, vision, which outline your long-term and short-term goals, and give your business direction and aspirations to strive for.
Once that's covered, it will be easier to plan on how to run your business to yield the desired results.
A mission and vision statement will serve as a "North Star," reminding you and your team why your design company exists. It will provide employees with a specific goal to attain, promoting efficiency and productivity and that is what makes the company successful.
Identify your target market
Determining your potential clients or target market (likely purchasers of a company's services) is another vital step when starting a graphic design business. This is because there are many categories that you should put into consideration.
Once you identify your target market, you can direct your resources to those customers with high potential for sales growth, and know how to improve your service offering.
Your target market will also inform your decision as to whether your business will be offering services to large, medium, or smaller companies. You will also know if your current skills are enough to meet their needs, and how you can improve to meet any shortcomings.
Understand your competitors
Similarly, competitive analysis is something everyone starting up a business should do. It entails carefully studying the market and key player in that market you will be competing with. Ensure you understand how other companies in your industry are running their business to identify any loopholes.
Pay closer attention to the most successful business. It will help you know what you are going through. There are two benefits of studying your competitors. One can help you understand how to offer better services than your competitors and learn from their mistakes and success stories.
After knowing what others are doing, it will be easier to provide something unique. This way, you will be ahead of others from learning from them.
Pricing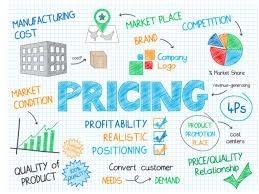 On this one, gather detailed data regarding various services and how other companies price them. Armed with that information you will eventually, be able to come up with the best pricing structure.
In the beginning, you may consider offering your services at slightly lower rates to build up your name out there. but understand that going too low, even when you're just starting out, risks minimizing your expertise, while going to high can chase away prospects.
The trick, when it comes to pricing, is finding the right balance with the knowledge that costs will vary hugely depending on the particulars of the project and designer's expertise.
Also, come up with unique, solid plan when you are a beginner. Try to beat your competitors by offering the best deals, while still ensuring that you don't go too cheap.
Build an official business website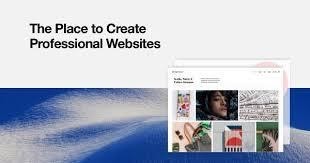 The world has already gone digital, and almost all businesses today have an online presence. That means your graphic design company should also have a website to establish its presence online.
Your business website will serve two purposes. Firstly, it will be the central place where your clients can officially find and engage with your business online, and make their inquiries.
Secondly, your business site offers an online portfolio for all the work you have done. It is an indispensable platform to showcase your best work, which helps build trust with clients.
Also, the site will offer a clear understanding of your skills, business culture, beliefs, behaviors and ethics. Thus, it's vital to take time when developing the website for your business.
Design your marketing plan
Marketing is at the center of every business. Despite how good you are at what you do, nobody will know about it if you don't promote and market it. Your business can end up being rendered redundant if it can't reach the right market and the people who need your skills and services.
So, ensure that you create a solid marketing plans for your business, and execute the plan well.
Your marketing strategy can be done traditionally or by leveraging new digital techniques. For example, you can get your business' name out there by marketing in tradition print media or on newer media like mobile or even digital billboards to make your company and services known to many people.
Social media marketing is also indispensable for growing awareness for your brand to the target market.
Finally, start the business
Register the business and actually start doing business. It helps, however, to write a business plan before you set out to do business, because that will help you answer important questions as to how you will go about registering and running your business.
When registering your business, work out whether you're going to set up as a sole trader or limited company. Be sure to choose the right business structure as each has advantages and disadvantages.
As a sole trader, the business owner and the business are treated as one entity. Whereas, with a limited company the business itself is a separate entity in the eyes of the law.
Broadly speaking, limited companies tend to be more tax efficient than sole traders, because rather than paying Income Tax they pay Corporation Tax.
Carefully consider your business structure before registering with the relevant government office. Once your design agency is all set up and registered, the exciting part begins—winning clients.
While you may be experienced in the practical elements of design, running a business calls on a different set of skills, such as effective communication.
Cultivate great communication skills to network with potential clients and win work, as well as other necessary business skills, like people management skills.
Also, start building a team. If you have some gaps in your skillset, consider hiring employees to help out in your business. In this case, having the skills to spot great talent is a must.
Be sure to also lean on mentors and also register with active design organizations and associations for insider support and guidance navigating the industry as a business owner.
Conclusion
Be confident, consistent, self-driven, and patient in all your business endeavors. With time, you will eventually see your business grow and make significant impact in the industry.