The Best Sites for Photographers to Showcase Their Creative Work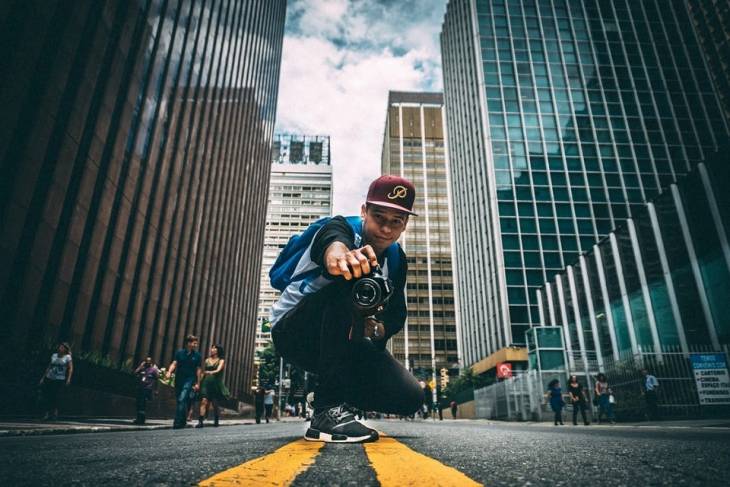 The decreasing cost of digital cameras and increasing allure of self-employment among millennials and the younger generation has contributed to a rise in the number of creatives picking up cameras and venturing out as amateur photographers and hobbyists.
A significant number of creatives are also pursuing careers as professional or commercial photographers, with some pro photographers freelancing as photojournalists and others running their own studios or working for companies as salaried employees.
Other commercial photographers have further customized their careers by choosing to specialize in a certain kind of photography, like fashion photographers, wildlife photographers, sports photographers, and wedding photographers.
While a career in photography can be a great choice, and the U.S. Bureau of Labor Statistics (BLS) projects that employment of self-employed photographers will grow 12 percent from 2016 to 2026, being a fulltime photographer is not without its challenges.
Professional photography demands a lot of smart work, dedication, creativity, and a "good eye" for a good picture, as well as a solid technical understanding of photography.
With so much detailing that goes into each and every image captured by a photographer, it is vital that you make sure your work is well displayed and appreciated. The need for a great online photography portfolio is thus inevitable if a photographer is looking to grow in their niche.
Like other creatives, photographers can easily showcase their work to the world with an online portfolio or photography web page. An online portfolio makes sure that all your photography work is compiled under a single resource for easy access for those who might be interested. This is crucial for driving more work opportunities and social recognition.
If you are wondering where you can showcase your original photos and maybe even kickstart a career in photography, we've got you covered.
Top Places to Showcase Your Photography Online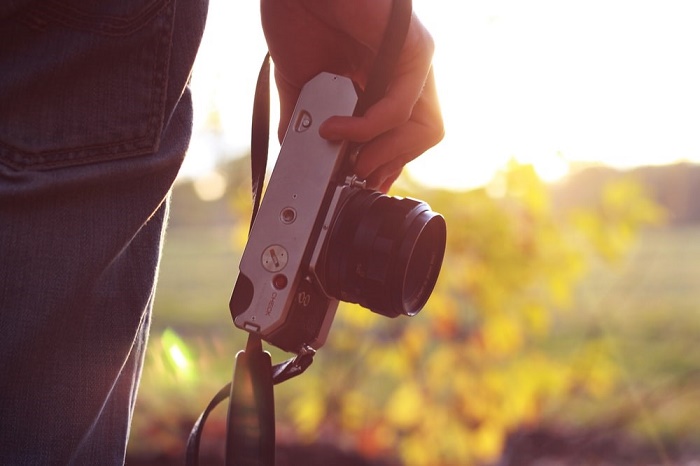 Here are the top 10 photography platforms/websites that photographers can use to showcase their work.
The 500px platform is touted to be the global network of photographers. This customizable portfolio-building tool does not only let photographers showcase their work, but is also a source of great inspiration for diverse photography styles and genres.
Photographers can even list their photos on the website for sale and make good money for their work. This is a platform meant for professional photographers as well as the mobile photographers who are looking to take their photography to the next level.
With over 15 million photographers coming together to be a part of this creative community, 500px is definitely a great try out for every photographer, especially if they are looking to gain global exposure, and get paid for their work and skills.
Are you are looking to create a standard portfolio for all your photography work? If yes, then the platform of Adobe Portfolio is going to be a great match for you.
You can use the platform to build a single page portfolio of your photography work as well as a full-fledged portfolio website for the same.
You can also use Adobe Portfolio to create a gallery of your work where you can upload your content directly and also have a contact page. This is a great tool to build a website portfolio of your work even if you don't know to code.
If you have a Creative Cloud subscription, you will be able to access Portfolio for free. If not, you can start using Portfolio and other services for as low as US$9.99 a month.
Popularly known as the WordPress for photographers, Imagely.com certainly fulfills its moniker.
If you are looking to improve your web presence as a photographer while leveraging the premium themes, hosting, and plugins for WordPress, you are an ideal match for the services provided by Imagely.com. It has also been rapidly growing in its popularity due to its ease of use.
Portfolios and photo galleries built with Imagely.com are content-rich and stunning. The platform offers intuitive and easy-to-use tools built for the ubiquitous WordPress platform to let the novice, as well as experienced photographers, build a great online portfolio or even a blog to showcase their work and skills.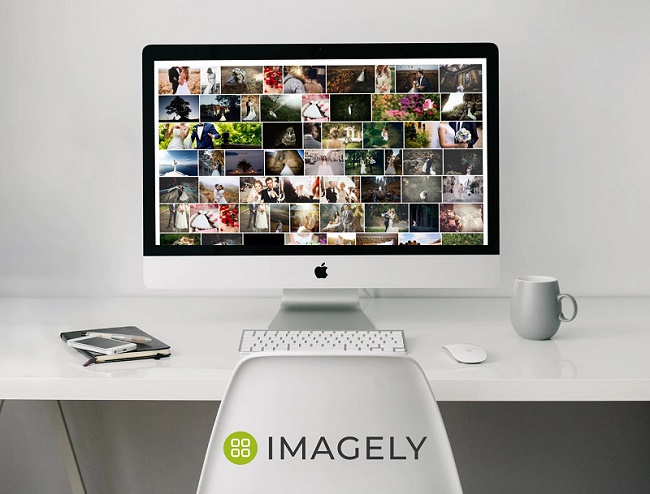 If you would like to build a very neat yet graphically rich portfolio for your photography work, Behance should be your pick. Like they say, 'every artist should use Behance'.
So, as a photographer, you should absolutely build your portfolio on Behance. This cloud-based platform also puts up photographers and other artists in a position where they can be easily picked up by talent agencies for lucrative work opportunities.
Photographers can set up a Behance portfolio and add a professional bio and web references. You can also easily link other social media outlets like Facebook, Twitter, Pinterest, and Google+, so your work gets comprehensive exposure with the amazing portfolio-building tools at Behance.
Clients can comment on your work and provide feedback.
If you are a photographer who means business, then you can effectively utilize the platform of Photoshelter to showcase your images, create your photo website, deliver your work, and sell or license your photos.
Building a great portfolio with Photoshelter is as easy as a breeze. You get to choose from nine templates that you can further customize, without having the need to code. The platform lets you share high-resolution files of your work and even create private galleries.
By getting on board with Photoshelter, you also get to use their built-in shopping cart & partnerships with major print labs to earn more.
Currently, Instagram happens to be the most popular visual platform that is being harnessed by brands as well as individuals that are looking to promote their work or offerings.
As of this writing, Instagram has over 1 billion monthly active users. So, Instagram is a great platform for photographers who are looking to get recognition and more work opportunities because the user base of Instagram is so huge.
However, to find the best results on Instagram with photos and video, always remember to use storytelling whenever possible. Not only will this increase the power of your content and messaging, but it can also help with brand loyalty and recognition.
Photographers can not only showcase their work by using relevant and popular hashtags, but they can also get featured on popular photography cluster pages that can help them build and enhance their community recognition.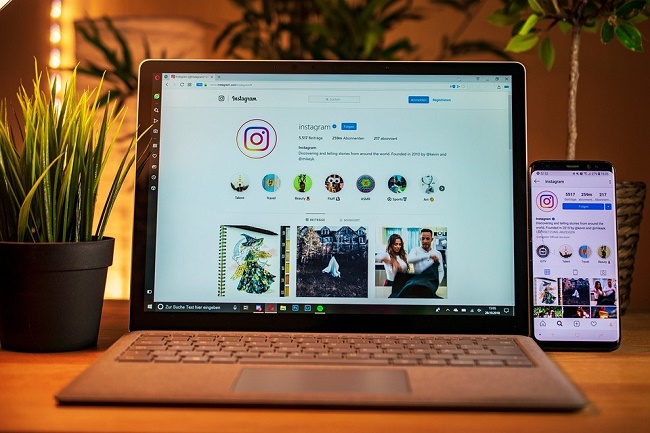 Wix is quite a popular website builder that is a big hit amongst the photography community. You can create a professional photography portfolio with Wix in a jiffy.
If you want to start with a blank slate, Wix lets you employ its editor to experience total design freedom where you can explore unique ways to create an impeccable photography portfolio for your work.
By using Wix, you can display your high-quality images, videos, and, text in a fully-customizable gallery. Hosting your site or blog through Wix is also a great way to add more than just image content to your brand identity. It's also great for explainer and walkthrough videos as well.
If you are looking to sell your photography work, you can also create an amazing storefront for your photography portfolio and earn as much as you want.
Again, Squarespace is a popular tool that will help you create a very impressive photography website where you can showcase your amazing work of photography.
Squarespace has many beautiful and 'out of the box' templates for photographers to use that offer flexibility in design and customization and also let you put up a photography blog if you may like. Their customer care service is also up to the mark.
Squarespace lets you display your work with multiple presentations including full-screen slideshows, lightbox, and more. Uploading high-resolution images is no issue with Squarespace when it comes to multi-device optimization.
The platform automatically creates perfectly cropped versions on your photography website for every device. It offers a free trial so that you can get to experience all its functionalities before you decide to put in your money for their subscription.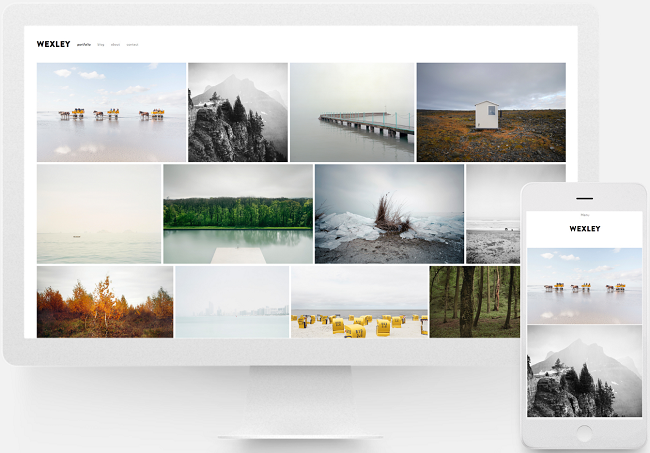 Some photographers create an online portfolio of their photography work because they are also looking to sell their photography.
If you are one such photographer, then the website of Zenfolio will be your ultimate all-in-one e-commerce platform to showcase & sell your photography.
With Zenfolio, you will be able to set up a beautiful and modern photography website within minutes. All the templates made available by Zenfolio are search engine optimized so that your portfolios can find maximum visibility.
With a 14-day free trial, you can easily experience the top-notch website setup features for your photography showcase portfolio. The Pro plan for Zenfolio ranges between  $5-$30/month, based on the type of features that you might require.
Every photograph captured by a photographer carries a vision and a story. SmugMug has made it a point to be focussed at providing the right platform to your vision and stories when it comes to a great portrayal of your photography work.
With SmugMug, photographers can save their photography work and build a great portfolio through a platform where they can also sell impeccable prints.
Offering secure cloud storage, SmugMug also offers you the support and software for taking your client interactions to the next level. You can check out what they have to offer with their free, 14-day test run.
Honorable mentions:
To build own online portfolio, here are some other good sites photographers can use:
In conclusion
If you are a photographer or aspiring one who is ready to showcase your amazing work to the world and also sell your photography to the people who would really appreciate it, the above-mentioned platforms are a great place to start on your photography journey.
Let us know if we missed a favorite photography portfolio website or platform in this list by dropping a comment below.

You might also like...