Applications, Function of Chemical Vapor Deposition in Producing Thin Films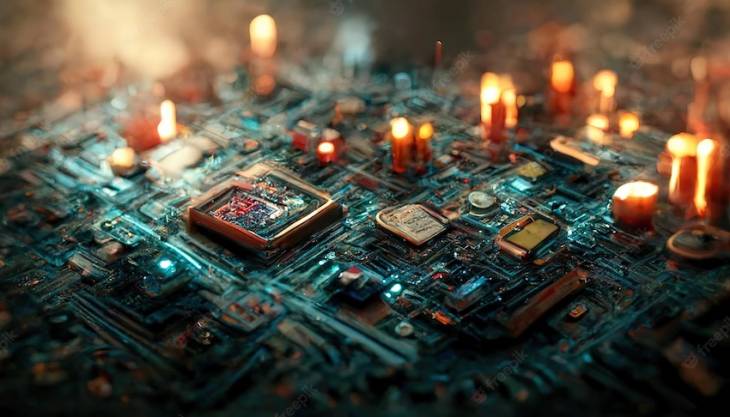 Thin films are a hugely important part of modern technology. Used for protecting the surface of many material and optical elements like microelectronics components that power our mobile devices, healthcare equipment, and many more of the items we use in our daily lives.
When it comes to manufacturing thin films, there are a range of different methods that can be used, each with their own unique advantages and opportunities.
It largely comes down to two groups of processes: chemical and physical vapor desposition.
In this article, we'll be talking specifically about chemical vapur deposition. We'll cover what it is, what it's advantages and disadvantages are, and its many applications.
Keep on reading to find out more.
What is Chemical Vapor Deposition (CVD)? 
Chemical vapor deposition is a manufacturing process that is used to create thin film coatings. It typically involves a chemical reaction that occurs with a material that is then layed upon another substrate surface as a thin film coating.
A rising demand for semiconductor equipment around the world has become a major factor accelerating growth of the Global Chemical Vapor Deposition Market, which was valued at $27.6 billion in 2020 and is projected to reach a whopping $53.2 Billion by 2028.
This manufacturing process can involve a range of different advanced techniques, that can be altered depending on the materials being used.
The process of using chemical vapor deposition to create thin film coatings works in the following way:
A material undergoes heat vaporaisation and flows into a reaction chamber 
A chemical reaction occurs, which turns the material into molecules
The gas molecules condense on a substrate material to create the thin film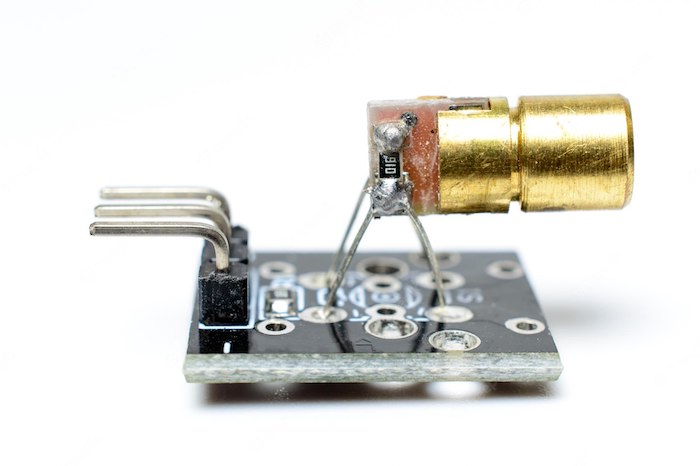 Advantages and Disadvantages of CVD
Chemical vapor deposition is a common process that is used across a wide range of different products and materials.
But that doesn't mean that it's suitable for all kinds of applications and that it doesn't come with some potential drawbacks.
Benefits of using chemical vapor deposition
Can be used with a variety of materials like ceramics, metals, and glass
You can optimize the gas for corrosion resistance, wear resistance or high purity
It creates a durable coating that can withstand high stress environments, even if the substrate material starts to bend or flex during the manufacturing process
Can be used to coat precision surfaces and intricate surfaces
Remains effective, even when exposed to extreme temperatures or extreme temperature variation
Drawbacks of using chemical vapor deposition
Normally not something that you're able to do on-site, you will have to send it to a coating center 
In order to proceed with the process, all parts must be broken down into individual components
You're limited by the size of the vacuum chamber you're using, which may prevent you from coating larger surfaces
It's hard to completely cover a material, it's either all or nothing with this process
The process normally occurs at high temperatures, which may be an issue when working with certain materials
Types of Chemical Vapor Deposition
There are a range of different types of chemical vapor deposition processes. These processes are usually defined by the conditions that they operate in.
Each of the different types of chemical vapor deposition processes can be used in different situations with different materials to create the optimal thin films that are fit for purpose.
Here's some more information about some of the most common types of CVD and what makes them unique.
I. Atmospheric pressure CVD (APCVD) 
Atmospheric pressure CVD (APCVD) occurs when normal pressure (atmospheric) is used. This process will usually yield high deposition rates and is used to deposit a layer of material onto wafers or other types of substrates.
It can be used to create surface finishings for a range of items like tools and turbine blades. Thin films that are created using this deposition technique usually have a long lifetime and offer optimal performance in a range of applications.
II. Low-pressure CVD (LPCVD)
In this deposition technique, conditions involve sub-atmosphereic pressures during the process. By reducing the pressure that is used during the deposition process, it reduces the amount of unwanted gas-phase reactions which ultimately improves the uniformity of the film as it's layed on top of a substrate material.
Normally Low-pressure CVD (LPCVD) processes will involve the use of polysilicon, silicon nitride and silicon oxides.
III. Ultrahigh vacuum CVD (UHVCVD) 
When thin films are created using an ultrahigh vacuum CVD (UHVCVD) process, they will be produced at a very low pressure – somewhere below 10−6 Pa (≈ 10−8 torr). 
IV. Sub-atmospheric CVD (SACVD) 
Finally, we have sub-atmospheric CVD (SACVD) which is where thin films are created at sub-atmospheric pressure.
During this process, manufacturers will commonly use tetraethyl orthosilicate (TEOS) and ozone to fill structures with silicone dioxide.
Uses of Chemical Vapor Deposition
Chemical vapor deposition can be used to create a range of high-quality, high-performance materials under a vacuum. Because it is such an efficient and effective process, there are a huge array of uses that can be found – many of which are common in our daily lives.
Some of the most common materials that can be prepared using a chemical vapor deposition process are as follows:
Polysilicon
Polysilicon is an important raw material that is used extensively in the solar photovoltaic (PV) supply chain, which is where our solar panels come from.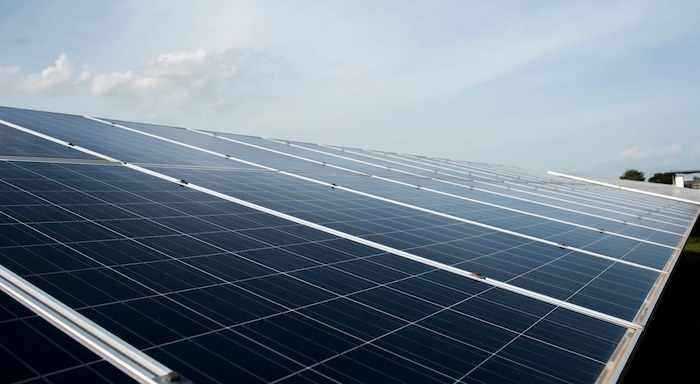 Thin Film Solar Cells and Solar Panels.
Silicon dioxide
Commonly found in nature as quartz, silicone dioxide, is usually deposited through a Low-pressure CVD (LPCVD). 
Diamond
CVD can be used to create synthetic diamonds, which has opened up a whole new realm of manufacturing possibilities – many of which were previously thought of as too expensive to be realistic.
Usually made in a low pressure environment, films of diamond can be grown over large areas of substrate.
Metals
Finally, CVD processes can be used to make metals, in particular Tungsten CVD, which is used for forming conductive contacts and plugs that are used on semiconductor devices.
Conclusion
As you can now see, chemical vapor deposition can be applied in many different industries, and has some key benefits and drawbacks.
When using this process to create thin films, high skill is required. The thin film and coatings can be applied to a wide variety of base materials, including glass, metals, and ceramics.
You can learn more about thin films and the many different processes that are used to create them by visiting reputable and experienced experts like Korvus Technology.