Marlon James Wins Man Booker Prize After 78 Rejections for His First Novel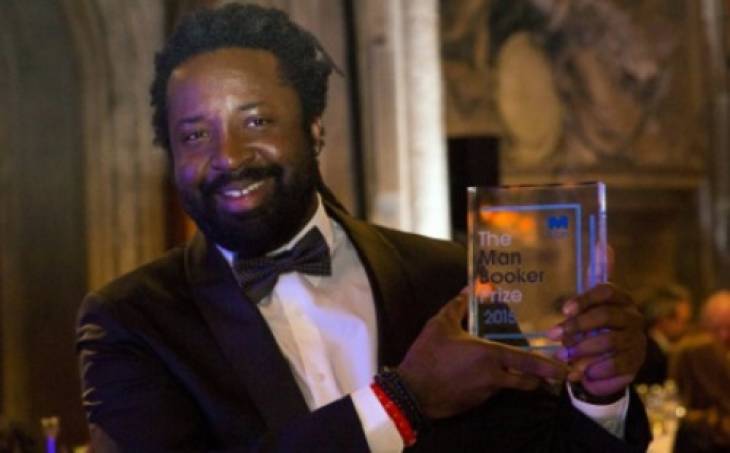 Marlon James poses with his prize at London's Guildhall. Photo: Reuters
The prize (commonly known simply as the Booker Prize) is one of the world's most important literary awards with the power to transform the fortunes of authors and publishers. The Prize promotes the finest in fiction by rewarding the best original novel of the year written in English and published in the UK.
On the night of Tuesday 13 October at a hotel in London, Marlon James was announced the winner of the 2015 Man Booker Prize for Fiction for his book A Brief History of Seven Killings. Although called a "Brief History," it is anything but: It runs to 686 pages with over 75 characters and voices comprising of hoodlums, drug dealers, ghosts, beauty queens, CIA and FBI agents.
Set in Kingston, Jamaica where James was born, the book gives a fictional account of the historical attempted murder of reggae musical legend Bob Marley in 1976. The New York Times said of the book: "It's like a Tarantino remake of "The Harder They Come", but with a soundtrack by Bob Marley and a script by Oliver Stone and William Faulkner...epic in every sense of that word: sweeping, mythic, over-the-top, colossal and dizzyingly complex."
Referring to Bob Marley only as 'The Singer' throughout, the book retells this near mythic assassination attempt through a myriad of voices to create a rich, polyphonic study of violence, politics and the musical legacy of Kingston in the 1970s.
"This book is startling in its range of voices and registers, running from the patois of the street posse to The Book of Revelation," explained Michael Wood, Chair of the Booker Prize panel of judges. 
"It is a representation of political times and places, from the CIA intervention in Jamaica to the early years of crack gangs in New York and Miami," Wood added. 
"It is a crime novel that moves beyond the world of crime and takes us deep into a recent history we know far too little about. It moves at a terrific pace and will come to be seen as a classic of our times," he concluded emphatically.  
James, now resident in Minneapolis, credits Charles Dickens as one of his formative influences. "I still consider myself a Dickensian in as much as there are aspects of storytelling I still believe in—plot, surprise, cliffhangers," he told Interview Magazine. He becomes the first Jamaican author to win the prize in its 47-year history. But he says his win did not come easy.
The 44-years old winner of Booker's £50,000 ($76,570) prize and trophy revealed that he briefly abandoned writing after publishers rejected manuscripts for his first novel scores of times. He told the BBC that his debut novel, John Crow's Devil, was rejected 78 times, before it was eventually published in 2005. "I had to sit down and add it up one day and I had no idea it was that much," he said.
Adding that he thought the publishing industry had not changed the book, which the Man Booker judges described as "an extraordinary book," that much since it was repeatedly turned down, James said: "There was a time I actually thought I was writing the kind of stories people didn't want to read."
Asked if he had considered giving up writing, James answered: "I did give it up. I actually destroyed the manuscript. I even went on my friends' computers and erased it." He retrieved the text by searching in the e-mail outbox of an old computer. This goes to show that it's really not over until it's over.
About his win, James said he hoped it would bring more attention to Caribbean writing, admitting it was the riskiest novel he had written, in terms of subject and form. But he was quick to add it was "affirming" winning the prize. "I would have been happy with two people liking it."
The Man Booker Prize for Fiction 2015 judges were: Professor Emeritus of English and Comparative Literature at Princeton Michael Wood, Critic and broadcaster Ellah Wakatama Allfrey, poet and novelist John Burnside, journalist Sam Leith; and author Frances Osborne, wife of the chancellor, George.
"A Brief History of Seven Killings" by Marlon James (Oneworld Publications). Buy a copy for $10.65 on Amazon.com