Top 5 Content Marketing Roles for Quick-Thinking Creatives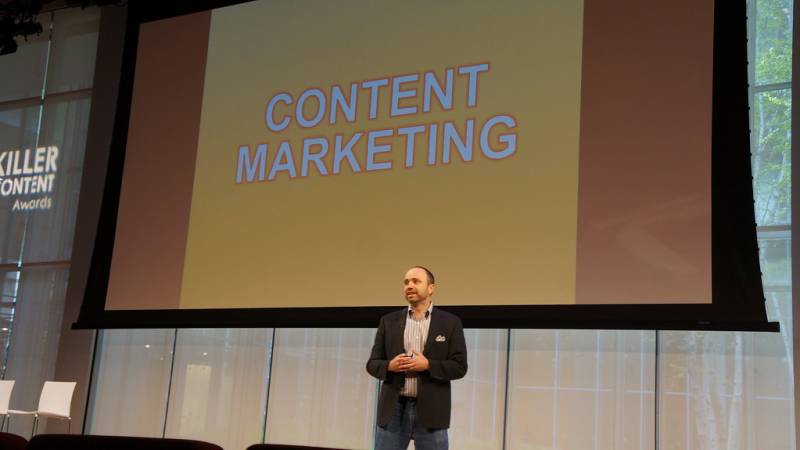 Content Marketing Institute (CMI) founder and leading content marketing authority Joe Pulizzi, at an event. (Photo: flickr).
Content marketing is a term that still reverberates across the internet and is still taking businesses and online professionals by storm. The term, invented by the Content Marketing Institute, describes strategic techniques, tactics and actions used by businesses and brands to drive sales by leveraging content across the entire buyer's journey.
There is, of course, contention on the exact definition of content marketing largely because the term is somewhat new and businesses and brands have varying goals, objectives, and business strategies. But, content marketing is essentially the creation and sharing of content – primarily web content like blog posts, web articles, videos, podcasts, and webinars – to attract and engage readers, obtain and nurture leads, build lasting business relationships, and more importantly make more sales and grow your business and profits.
Content marketing is all about fulfilling business goals and strengthening customer loyalty with the help of content. While a loaded concept, content marketing is not entirely new. Similar strategies for advertising and marketing have existed for some time, such as brand press releases. However, since the advent of social media, content marketing continues to present brilliant new prospects for content creators, including journalists, web writers, podcasters, and video and film makers.
Are you geared up for exciting roles in content marketing for creatives?
The Content Marketing and Social Media Story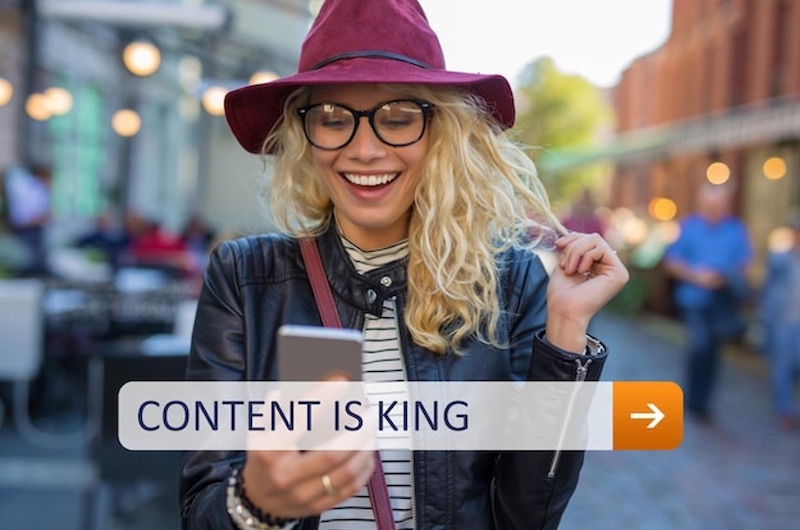 Social media platforms began to emerge as early as 2002, but it was not until 2007 that they reached tipping point. Around 2007, brands began to embrace social media and content marketing started to take shape. Apple released the iPhone multimedia and internet smartphone that integrated social media tools like Facebook, LinkedIn, Twitter, and MySpace.  
The whole time social media was happening and brands were embracing the phenomenon, serious-minded people argued over whether social media was a fad. Meanwhile, quick-thinking entrepreneurs established themselves as "experts" in the nascent field. By 2012, social media (including mobile social media via smartphones and tablet computers) had reached maturity.
In 2012 onward, social media tools were accessible from virtually anywhere. Social media had become an integral part of our daily lives and companies had no choice but to get serious about it. Soon businesses realized they were now competing in a content-flooded environment, with endless news and information sources vyig for buyers' attention.
Social media had changed consumer demand behavior. The way companies marketed and advertised had to change too. Social media influencers and experts became vital to the content marketing strategies of brands.
New Consumer Behavior Demands Changes
Fast-forward to 2023 and it feels a lot like 2007 when social media reached tipping point. While high-minded people may argue over whether content marketing is a fad, quick-thinking content creators and entrepreneurs are establishing themselves as "experts" in the burgeoning content marketing field.
Companies are investing heavily in content marketing. It is apparent to brands that buyers are no longer persuaded by traditional marketing and advertising alone. People are using social networks, search engines, and other digital tools to educate themselves on potential purchases.
Significantly, buyers are demanding a higher level of personalization and interaction with brands online. To satisfy this consumer demand, companies are now balancing out traditional marketing efforts with content marketing campaigns.
Rise of Content Marketing Experts
The problem facing companies and brands is that in-house marketing teams are often unable to produce the amount of content that allows them to effectively increase their online visibility and have their voice heard over the competition. As a result, demand for the expertise of skilled content creators and marketers who can reliably and consistently create high-quality content that gets noticed and shared across multiple platforms, including mobile platforms, is in high.  
Copywriters with powerful imaginations are capitalizing on the demand for high quality content creators in business circles and work to fill this demand. This has propelled them to prominence such that copywriters are considered heroes for brands. The same case applies to tech savvy online marketers who are fulfilling business goals and driving leads with content for companies. In essence, content marketers are increasingly becoming indispensable for brands when marketing.
If you are a content creator, the upheaval in online advertising and marketing should get you excited. This upheaval presents a golden opportunity for you to capitalize on in-demand content marketing roles and establish yourself as a content marketing expert. The successes that serious content creators and creatives who have honed their skills and taken on crucial content marketing roles is indeed exciting. Are you geared up for key content marketing roles for creatives?
Key Content Marketing Roles for Creatives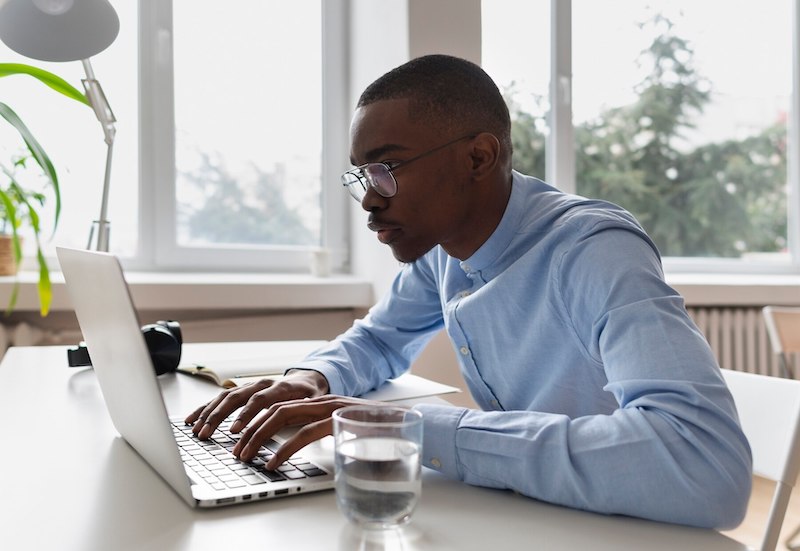 Among the top content marketing roles for content creators and creatives we are witnessing as more creators and marketers intersect are:
1. Content writer
The most basic role of content creators in marketing takes the form of being a writer. As a content writer in marketing you can establish yourself as a jack of all trade or specialize in popular forms of content, such as writing blog posts, newsletters, whitepapers, eBooks or research reports for brands.
2. Content editor
Companies that are progressive in content marketing are increasingly acting like their own publishing companies. They create, edit and publish their own content. If you have mastered the art of writing content, you may find a career in editing a good fit for you too. Similar to content writing roles, you can establish yourself as a jack of all trade, editing all types of content or specializing in particular content types. 
3. Content producer
Content producers design and format the final package that content is presented in, such as infographics, videos or podcasts. As content producer, your job is to ensure content is ready for public consumption in terms of design and multimedia presentation. You will at least need to be comfortable with visual content presentation and design to have a leg up over other creators in the niche.  
4. Content analyst
Content analysts are responsible for looking at the numbers in content marketing campaigns. They figure out how content can be used more effectively to improve the return on investment (ROI). This role is especially important in marketing considering that all channels that content exists like social media, e-mail and blogs can always be improved and scaled.
5. Content manager/strategist
Content managers or project managers in marketing are responsible for managing content marketing team(s) and successfully executing content marketing campaigns. The role of content manager presents an exciting career path not only because you gain easily transferrable skills, but also because you still get the feeling of having created and shipped something worthwhile even if you were not expressly involved in the actual crafting of the words in content. 
6. Content trainer/coach
Companies and marketing agencies are finding there are not enough people (yet) who are equipped to create high-quality content that generates engagement and sales. As such, companies are in need of people who can train or coach their employees and transform them into expert content creators. Often, the people best equipped to take up this role of content trainers or coaches are those who have spent time in writing and editing functions—that's YOU!
Step Up and Claim Your Place in the Content Marketing Game
Evidently, content marketing is not a fad. Journalists and content creators from big news brands like The New York Times, HuffPost, and Wired are already taking up lucrative content marketing roles with non-media organizations. Dan Lyons, for example, a former Newsweek columnist and editor of ReadWrite, joined the online marketing firm HubSpot to take up a senior content creator's role in marketing. Wired senior editor Michael Copeland also left his position in the media newsroom to join venture capital super-firm Andreessen Horowitz (A16Z) as content strategist.
The trend where content creators jump into the content marketing bandwagon has gathered pace over time. You can step up to be counted in the content marketing industry as well. Choose a content creator role or a combination of roles in content marketing that you are comfortable with and establish yourself as an expert. The potential to grow a rewarding and satisfying career in the marketing field couldn't be better than it is now for content creators and content producers.