Must-Know Insights for Winning in Content Marketing (Backed by Studies)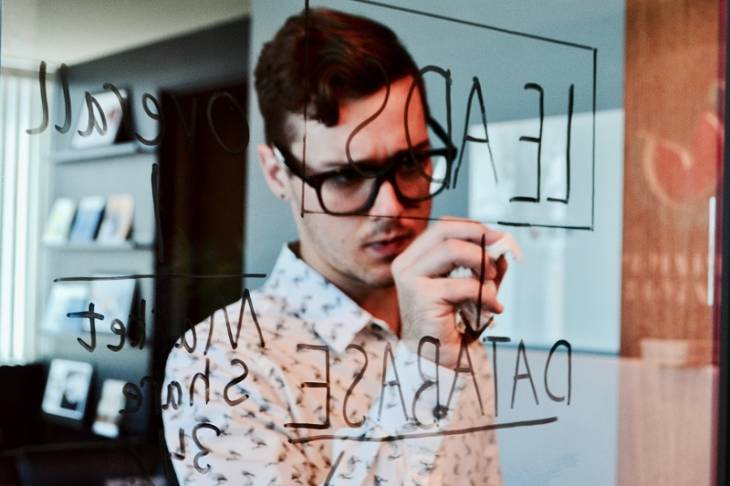 Today, it appears image and video content are taking over text. However, this has not deterred bloggers producing textual content from engaging with their audiences.
Many bloggers and content creators recognize this trend towards visual content and incorporate infographics, images and videos to increase their engagement. Still, written content remains the most dominant content type used in content marketing tactics.
As such, it's important to understand how to use words to your advantage in marketing.
Four Insights to Use Written Content to Your Advantage in Marketing
According to Siege Media, which created an interactive guide of must-know content marketing statistics covering everything from general content marketing trends, to blogging and email statistics, and B2B and B2C statistics, businesses are increasing content creation spending, with 76% of B2B marketers focusing on producing quality content rather than quantity.
If you are keen to know what constitutes quality written content that is the most effective, analyzing statistics about how audiences respond to different types of content and strategies in content marketing can help you design and execute more effective content marketing campaigns.
Here's what the stats reveal about creating winning content, according to numerous studies.
1. Long-Form Content Still Wins
It is commonly known that most people do not want to read through blocks of thick text. Bloggers often use videos, pictures, and infographics to break up the text.
And when it comes to credibility, many consumers believe long-form blogs are more authoritative than short form. This means short isn't always better.
In case studies, content marketing agency PointVisible reported nine times (9x) more leads are generated by using long-form blog posts.  
Long form creates the impression that bloggers and content creators are more knowledgeable on the subject topic. It sparks a reader's thought process and encourages them to engage by commenting about their thoughts and viewpoints. This creates an environment for intellectual discussion and can lead to returning consumers.
Also, make sure you cite your sources if some idea is not common knowledge. You don't want to break trust with your audience by being vague or plagiarizing other content.
2. Readers Love Lists
Another way bloggers and content writers break up lengthy paragraphs are lists. Lists are a great way to attract and hold a reader's eye to important points in the content. This is why many bloggers and content writers include their most important information in a list.
Statistics from Orbit Media show that 49% of bloggers incorporate a list into their blog post. Since content writers incorporate images at 54%, lists are clearly becoming more and more popular. A way bloggers use lists, for example, is to organize craft supplies or ingredients for a recipe.
Lists are not limited to art and food blogs. Use lists to your advantage when listing examples for a reader. This applies to business, law and science blogs.
3. Authenticity Is Vital
Everyone has their own way of defining authenticity, but the perception of it is vital. This tip is especially important when it comes to creating content for the younger generations.
According to the 2017 Cohn & Wolfe Authentic Brands Study, 91% of consumers reward brands for their authenticity via "purchase, investment, endorsement or similar action." Of this 91 percent, 62 percent particularly will either "purchase or express increased purchase interest" in a brand they perceive to be authentic.
When writing a blog post or other piece of marketing content, it's crucial that the topic fits your overarching blog theme and comes across as authentic.
Explaining how your company creates social change can show your younger customers that your company is authentic. Millennials and Gen Zers just do not want to be bothered with commercials and ads. What millennials want is to support businesses that align with their personal interests and values.
In the same breath, many baby boomers define authenticity as developing personal relationships. You need to keep that in mind when creating your content.
Understanding how your target audience defines authenticity can help you create meaningful marketing content and increase overall blog engagement.
4. Subject Lines are Essential
A typical consumer's inbox is usually cluttered, making it difficult for marketing messages to stand out in their inbox. Many consumers, unsurprisingly, mindlessly archive promotional emails to avoid spending a lot of time organizing their inboxes.
Brands and marketers who are the most successful in reaching consumers through emails do it by personalizing subject lines. You need to spend time on your email subject lines. A Campaign Monitor study found that 62% of customers will open an email if the subject line is personalized.
A couple of ways to personalize your subject lines and charm with your emails are including the consumer's first name or a product promotion they may like based on their transaction history. This increases click-through-rates and can help establish brand loyalty.
Conclusion
Every type of content has its purpose and specific strengths and weaknesses in each business. But, if you are going to use written content in your business' content marketing, these tips mentioned above will certainly help you in achieving your marketing goals.