Arianna Huffington Leaves HuffPost to Focus on New Health and Wellness Site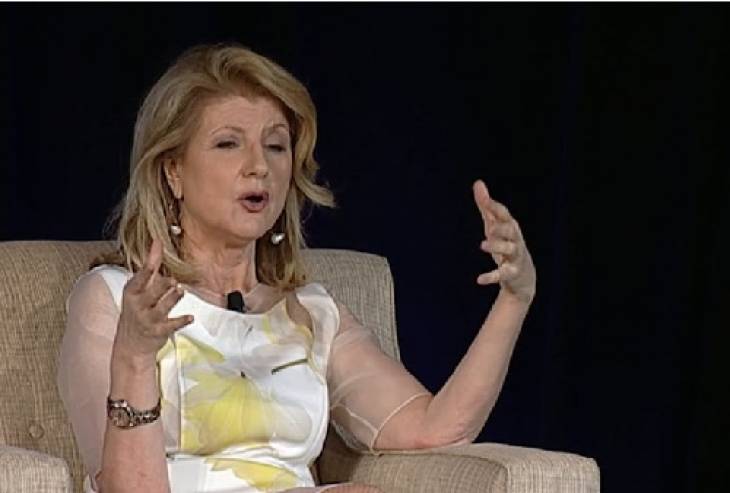 Arianna Huffington speaks at a past National Restaurant Association event.
Arianna Huffington, president and editor-in-chief of The Huffington Post, recently announced she would be stepping down from the news site she co-founded in 2005 with Kenneth Lerer and Jonah Peretti. She will be exiting in September 2016, despite having several more years on her contract.
Huffington said on Twitter that she thought HuffPo or HuffPost as many call her namesake news site would be her "last act," and that she wants to focus on her new lifestyle, health and wellness startup – Thrive Global – that will launch after the U.S. elections in November.
Thrive Global is a "corporate and consumer wellbeing and productivity platform" (whatever that means) that Huffington, 66, has been trying to build while still serving as editor-in-chief of HuffPost. The venture-backed website secured Series A funding early August 2016, according to The Wall Street Journal, prompting Huffington to reconsider her two roles.   
In a press release (PDF), Huffington added more details about her exit to focus on Thrive Global:
"When I decided to create Thrive Global, I thought it would be possible to build a startup and continue as editor-in-chief of the Huffington Post. Today, it's clear that was an illusion. As Thrive Global moved from an idea to a reality, with investors, staff, and offices, it became clear to me that I simply couldn't do justice to both companies… Running both companies would have involved working around the clock, which would be a betrayal of the very principles of Thrive I've been writing and speaking about."
Huffington's sleep and wellness obsession has already pervaded The Huffington Post, with projects like its 24-hour popup Snapchat Discover Channel that promotes sleep. And her abrupt departure from HuffPo, one of North America's most prominent and highly trafficked liberal media sites, was a surprise — although according to Huffington it was not related to the recent acquisition by Verizon.  
Verizon acquired HuffPo's parent company AOL in 2015 for $4.4 billion, shortly after AOL had bought HuffPo in 2011 for a landmark $315 million. Rumors swirled about her role after AOL was sold to Verizon. Huffington begun actively pursuing other projects, including the launch of her new site and promotion of her new book, "The Sleep Revolution: Transforming Your Life, One Night at a Time."
Interestingly, Huffington's departure has drawn out loyal supporters in-house, as well as those who turn up their noses at the publication's mix of clickbait and strong reporting, and its business model that ensures many Huffpo writers are unpaid. Huffington, an influential woman in media and a multi-millionaire in her own right, has argued that writers' visibility on a routinely viral news site is payment enough.
Meanwhile, Verizon in June 2016 also announced it would buy Yahoo, whose online news business closely resembles The Huffington Post's. Some digital media practitioners and commentators are already marking all these developments as a significant end of an era:
Roger Ailes' Fox News
1996-2016

Nick Denton's Gawker
2002-2016

Arianna's Huffington Post
2005-2016

Jim VandeHei's Politico
2007-2016

— Dylan Byers (@DylanByers) August 11, 2016
An interim editorial committee that includes HuffPo's executive editor Liz Heron will fill in for the time being and help search for a new editor-in-chief of the site that in 2012 won a Pulitzer Prize for a powerful series on wounded veterans and their families, AOL CEO Tim Armstrong said in an internal memo.
Huffington's co-founders, Kenneth Lerer and Jonah Peretti, who likely would have been apt contenders to fill the vacant role, left a while back – going on to spearhead the viral online media sensation Buzzfeed.
See Also: 6 Reasons Science Says You Need to Start Taking Naps Everyday.
Featured Image Courtesy of NRA