4 Top Data Analytics Certifications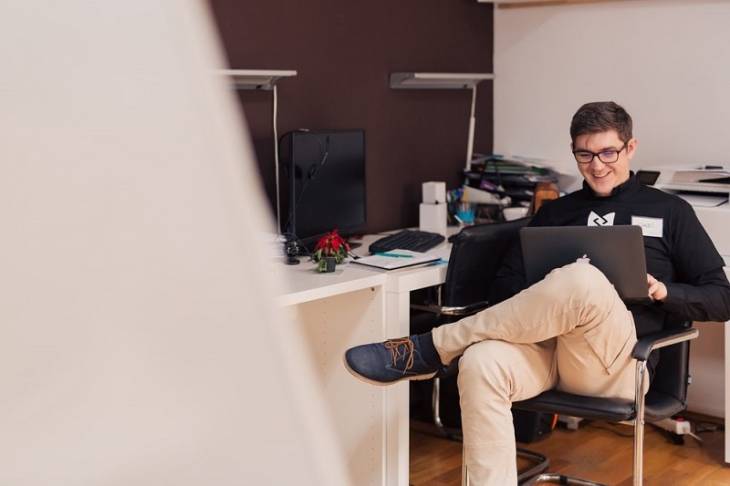 Data scientists are among the most coveted jobs at the moment in the U.S. and across the world. The reason for this is scarcity of professionals that can handle and manage the exploding data. Each day, the world is producing about 2.5 quintillion bytes of data.
Besides that, becoming a data analyst requires you to be good at multiple subject disciplines, and not just one. A few of these comprise mathematics, statistics, software programming, economics, and a great sense of data visualization.
The median annual salary of a data scientist in the US is $114,520, according to the Bureau of Labor Statistics, which refers to the broader occupation as "computer and information scientists."
Data science professionals are seen as unicorns of the corporate world. And that is why 'data scientist' has been named as the best job in the US for last four years in a row by leading job recruiting and employer review site Glassdoor starting 2016.
Glassdoor, currently has got 6,510 unfilled positions for the role of 'data scientist'.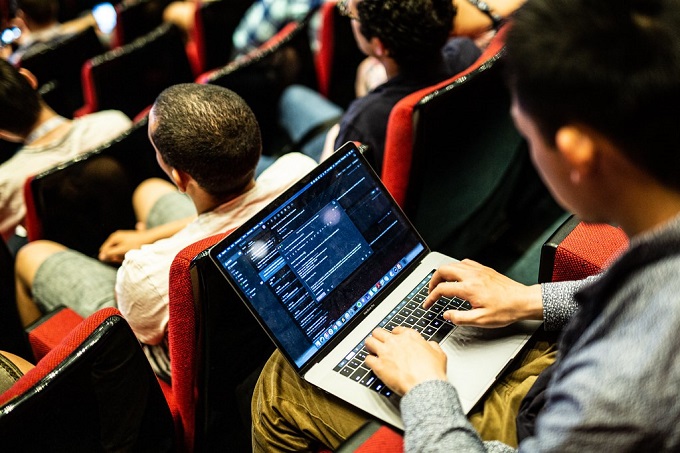 Institut DATAIA Data Science Summer School. Photo : École polytechnique - J.Barande / flickr.
Best Data Analytics Certification
If you want to increase your skill set and market value as a data scientist, getting a data analytics certification is the way to go.
Certification is a great differentiator that helps you establish yourself as a leader in the field, providing employers and customers with tangible evidence of your skills and expertise.
Data analytics certification can make you eligible for a variety of relevant job roles, including statistician, solution architect, project manager, business intelligence professional, and data scientist.
While getting a certificate in data analytics is totally worth it, it's important to note that the value of the certification depends upon what is being taught and how reputed the institute is.
Here are some of the best data analytics certifications recognized by the industry:
The certification is meant for individuals that would want to join the industry as:
l  Data analysts
l  Database administrators
l  Business intelligence specialists
l  System architects
l  Developers
More specifically, the said certification is developed in a manner that will transform young undergraduates into brilliant SQL developers.
To pursue the CCA Data Analyst certification, you need to possess the following skills:
l  The ability to perform data analysis on the cluster while utilizing Query Language (QL) statements in Hive and Impala.
l  Hands-on-experience with data preparation for queries making use of ETL (extract, transfer, and load) process.
l  Familiarity with use of DDL statements for structure creation in the meta store while incorporating Hive and Impala at the same time.
To acquire this prestigious data science certification, you would require to pass the arduous CAP examination. The suitability criteria for the certification is:
l  Meeting eligibility prerequisites in terms of educational credentials and the industry experience.
l  Good grip on the soft skills.
l  CAP Code of Ethics need to be followed.
l  Clearing the concerned examination.
Every three years, you will need to renew the validity of the certification. One needs to take the certifying examination remotely, on his PC or laptop.
The program covers everything a data science professional would need to prepare for the job interview for the position of data analyst.
The learning course is a product of the collaboration between University of Colorado Boulder and Coursera. It is counted among one of the five courses that Coursera runs under the Advanced Business Analytics Specialization package.
Perhaps the most reputed and comprehensive data science certifications in the world are offered by Data Science Council of America (DASCA). The vendor-neutral data science certifications from DASCA are recognized around 180+countries across the world.
Whether you want to become a data analyst, big data engineer, or a data scientist, DASCA has got a specialized professional certification for you.
Currently, you can enrol for five different certifications in data science on the DASCA's website. Irrespective of what stage of your career you are at, the credentialing body can help elevate your career to the next level by offering certifications perfectly suited to your existing qualifications and experience.
Some of the certifications offered by DASCA comprise of ABDE (Associate Big Data Engineer), SBDE (Senior Big Data Engineer), ABDA (Associate Big Data Analyst), SBDA (Senior Big Data Analyst), and SDS (Senior Data Scientist).
Conclusion
Harvard Business Review declared data scientist as the "sexiest job" of the twenty-first century, because data scientists find the story buried in data and communicate it, and the  job itself is less rigorous and demanding than, say, big data engineers and analysts.
A data scientist's duties demand of him or her to simply collect and process data instead of collating business insights, which is what makes the job role so sexy. Getting the right certification in this field will certainly boost your prospects.