5 Smart Ways to Use Webinars for Your Business Marketing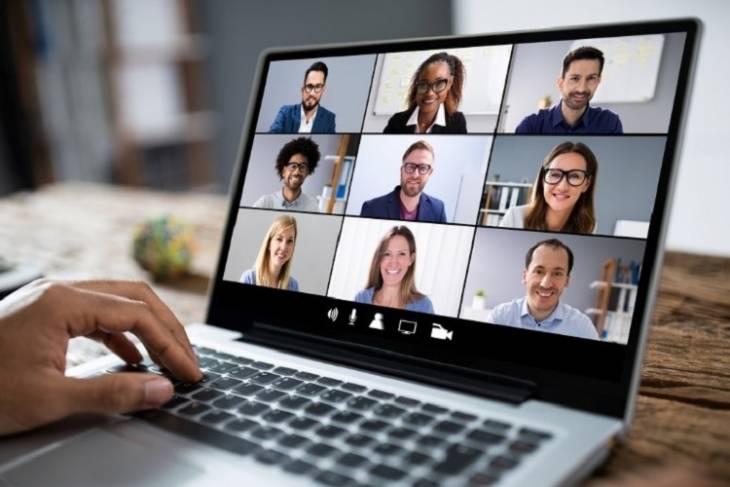 We don't live in the same world as we did just a few months back. The global pandemic has completely changed the dynamics of the world and it's economy. Similarly, it has affected not just the healthcare industry, but also changed the entire business environment.
Companies no longer function the way they used to; communication has changed drastically as employees are asked to work from home. In the current scenario, the need to communicate over online channels has increased drastically. Usage of communication-based applications such as Zoom, Google Hangout, and Skype has increased over the past few months as well.
With businesses constantly trying to find new ways to connect with their employees, webinars have particularly gained popularity as a medium to communicate with consumers. If you have not yet integrated webinars into your online marketing campaign, then it is high time to do it.
Here're 5 smart ways to successfully use webinars as part of your business marketing strategy:
1. Schedule Weekly Presentations
If you have an online platform that you use to speak to your consumers, then it is the brand's responsibility to give the viewers valuable content.
At a time like this, in which a large majority of people are tuned into online platforms, it is time to ask yourself: how can you provide valuable content to your customers? Content that not only sets you apart and at the same time gives the users reassurance and value to the users.
While it requires commitment, holding weekly webinars is an effective way to communicate with the audience and stay top of mind. The best thing about webinars in general is that they are ever-green. If you are a B2B business and you are covering a topic related to your industry, then most likely the topic will still be valid a few years later as well. That means the content you create will work for you for years to come and the investment and commitment creating it will be worthwhile.
However, trends do change, and as a business you should keep an eye out for the trendiest topics in the market. Your topic should be relevant and closely align with your brand's image, which is why it is good to have at least weekly episods that help you stay on top of industry developments. 
The more original your content is, the easier it will be for you to rank highly on Google and also reach out to a greater audience. It is important to focus on a topic that represents your brand image and, at the same time, ideally gives evergreen information regarding the topic.
Beware, though, that too much advertising and self promotion in the webinar presentation often puts off listeners and can leave the content worthless at times. For instance, a cleaning service can create content focused on carpet cleaning, but they should make sure not to integrate their business or sponsors too much in the content so as to avoid unnecessary advertisement.
2. Collect Email Addresses
Customer data is valuable information that can be collected through holding webinars. Webinars give businesses access to email addresses that are currently active. This gives businesses a chance to collect email addresses and successfully conduct email marketing campaigns.
It's been seen that email marketing campaigns generate the highest Return on Investment (ROI). When conducting a webinar, it is a simple process to take email addresses from the attendees and enter them into your email marketing system.
Other than email addresses, you may also collect information such as age, gender, and location. This information can be later used to make important business decisions that can help boost sales and increase profits.
Getting to know your target audience is an important aspect of conducting sales. Once the webinar is complete, you may take your time to compile the data and follow up with your customers and engage with them in a friendly and conversational manner. 
3. Host Co-Webinars
While you might find it difficult to build an audience initially, that is when you can rely on partnerships to reach out to a bigger audience. However, do make sure that the brand that you have decided to partner with is aligned with your business's vision and goals as well.
Another advantage of hosting a co-webinar is that the two parties can divide responsibilities, and it can take the burden off a single host. Additionally, you will get a chance to interact with a whole new set of audience and promote your product in front of them.
However, do make sure that the webinar is organized and the time is equally distributed between the two parties. Any mismanagement can result in issues and slim your chances of hosting a co-webinar with the particular brand again. 
4. Set Q&A Time Slots to Build Trust with the Audience
Marketers and sales leaders claim that webinars are one of the best ways to generate leads. If done right, webinars can prove to be a great way to interact with consumers in real-time.
Not just that, webinars are also a great way to build trust and loyalty among customers. Your online presence gives customers a reason to trust your brand, and they are more inclined towards making purchases from you. 
When you put yourself out there, it is only natural to receive both positive and negative comments. It will weigh in your favor later to be open towards constructive criticism which can help you improve your business operations.
It would be useful if you dedicate a certain part of your webinar towards taking questions and answering them to your fullest potential. This may seem like a challenging task, but it could serve as a driving force behind lead generation. 
5. Create New Content Channels
Once you have successfully delivered a webinar, make sure you follow-up on it.
If a certain piece of content is receiving more attention than the rest, then it is a good idea to build on it as most likely your audience is enjoying it.
It may not always be necessary to create another webinar out of it, but you can also integrate that topic into your blog or create a related video for your YouTube channel. The possibilities for creating new content channels for your popular webinar presentation are virtually endless.
In conclusion
Webinars are an excellent way to have real-time interactions with the audience and that too, without spending a lot of money.
If hosted in the right way, webinars could be a great source of lead generation for your business.