Are Podcasts Still an Effective Marketing Tactic for Your Business?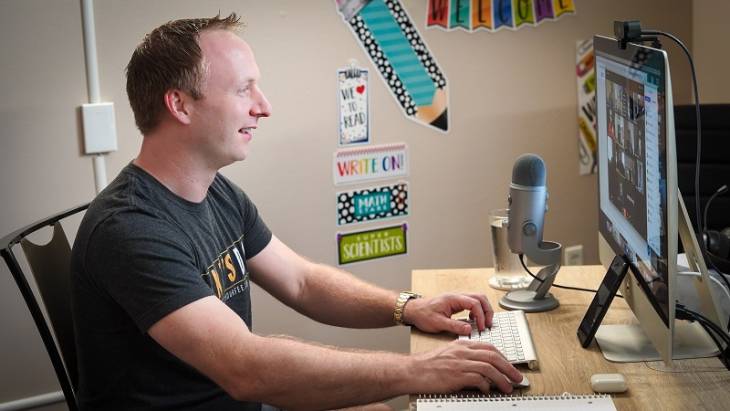 With all the upheaval and disruption of the last year, it's more important than ever for businesses to find ways to connect and engage with their target audience online.
Podcasts still offer a great opportunity to increase brand awareness, establish your business as an industry leader, and drive traffic to your website.
Why podcasts are a good marketing tactic still
Generally, podcasts are a cost-effective way to engage with target audiences. However, it is still important to ask yourself, "Will a podcast work for my business?" "What are some of the benefits I stand to gain by launching a podcast?"
By weighing the pros (and also cons) of launching a podcast for your business, you can determine beforehand if it is a good marketing strategy for you to implement.
Here are some of the top reasons why it could be a good marketing tactic for you to explore:
1. It's easy to set up
Podcasts are extremely easy to get up and running. If your marketing budget has tightened then in terms of initial costs, you just need some fairly basic recording equipment and editing software to launch a podcast.
It doesn't take up too much time or resources either. You need to come up with a name, the topic that you're going to cover, and start outlining some plans for things that you want to talk about on your podcast. But once you get started, you'll find it's easy to record hours of content just by talking about subjects that you're familiar with.
In comparison, creating YouTube videos requires more equipment and you can spend hours filming for just a few minutes of content once it's been edited together.
2. Connect with your audience
Podcasts are engaging and convenient for your customers and target audience. They don't need to sit down and watch a video or read a blog post, they can just hit play and listen to your podcast while they do other things.
It's also a good form of mobile-friendly content, which is important to consider as the number of people using their phones to browse online continues to increase.
3. You can increase brand awareness
Not only is a podcast good for engaging your existing followers, but it can also help you to reach more of your target audience.
Podcasts are less competitive than other channels and content marketing tactics. Depending on your industry or niche you might be one of just a handful of podcasts covering that topic, compared with thousands of other blogs or YouTube channels.
If you've got valuable insights and ideas to share then you can use your podcast to establish your brand as industry experts. You can list your podcast in a variety of places where it will be discovered by people that are interested in the topics you're discussing.
A good example of this is the marketing podcast, Marketing Speak, with host Stephan Spencer. He shares useful tips on digital marketing and SEO and regularly features guest speakers who are also industry experts — providing really valuable content that keeps listeners coming back.
It's possible to build up a following and increase awareness of your business, and eventually, you might also be able to appear on other podcasts to boost your reach even further.
4. It can help with SEO
As awareness of your podcast grows and you get more listeners, you'll be able to drive traffic towards your business's website. The boost in traffic will help to improve your search engine rankings, and if you appear on other podcasts, you'll also get more links back to your site.
With each episode of the podcast, you can publish the recording and a transcript or summary on your website. For example, the entrepreneur podcast named the BIGG Success Show, hosted by George Krueger and Mary-Lynn Foster, shares notes on each episode on their website.
By doing that you'll have fresh, relevant content added to your site on a regular basis, which also helps your SEO.
5. You can repurpose existing content
The topics and information that you cover in your podcasts don't have to be completely brand new. You can repurpose the content that you've produced for your blog, newsletters, videos, or social media and use it for the basis of your podcasts.
It's just another format for sharing the same content, so it's easy to fit into your existing marketing plans.
What are the downsides of starting a podcast for your business?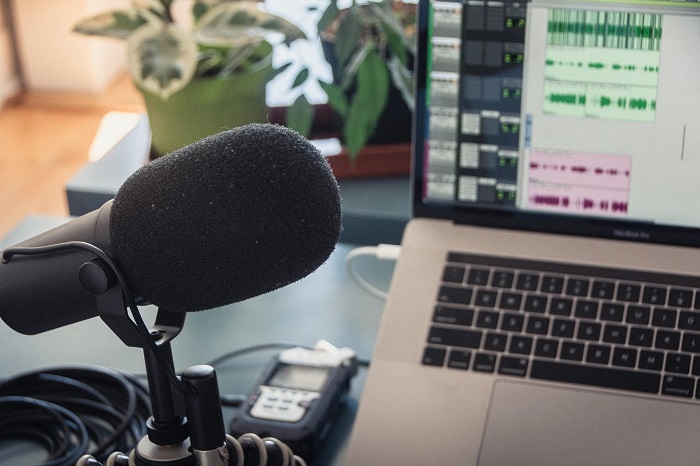 While there are many good reasons why podcasts are a useful marketing tactic, as noted above, it's not going to be the best choice for every business.
Here are a few of the downsides and things to be aware of before you get started:
I. You need something interesting to say
While fewer businesses are using podcasts as a marketing tactic, there is still a lot of competition. You need to be able to share something on your podcast that's really going to engage your target audience — you can't just talk about your business and your products.
Your podcast has to provide unique and valuable content that's going to either be informative or entertaining for your listeners. It needs to be something that's going to keep them interested in listening each time you release a new episode.
II. You need an engaging presenter
To establish a successful podcast, you need a confident speaker who can talk coherently on the topics you want to cover.
Ideally, you want someone who's already in your team to host the podcast, but they need to be able to speak directly and avoid waffling or awkward silences that you have to edit out.
III. Podcasts aren't suitable for all businesses
Podcasts might be a great marketing tactic for many businesses, but it's important to carefully consider the target audience for your brand and your business goals.
Are the people that you want to reach likely to listen to a podcast? Can you effectively engage them through audio or are more visual forms of content better for your brand?
There's no point investing time and money into a podcast if your target market isn't going to listen to it.
IV. You need to produce them regularly
There's no point starting a podcast for your business if you can't commit to producing them on a regular basis.
Building up an audience requires you to publish new episodes on a clear schedule so that you can keep your listeners engaged and interested in your podcast.
In conclusion
As a marketing tactic, podcasts have the potential to be a powerful and cost-effective way to boost brand awareness and connect with your target audience.
You just need to ensure that it's a suitable form of content for your business and audience and commit to producing episodes on a regular basis.