Benefits of a Second Citizenship (Plus Best Countries for 2nd Citizenship)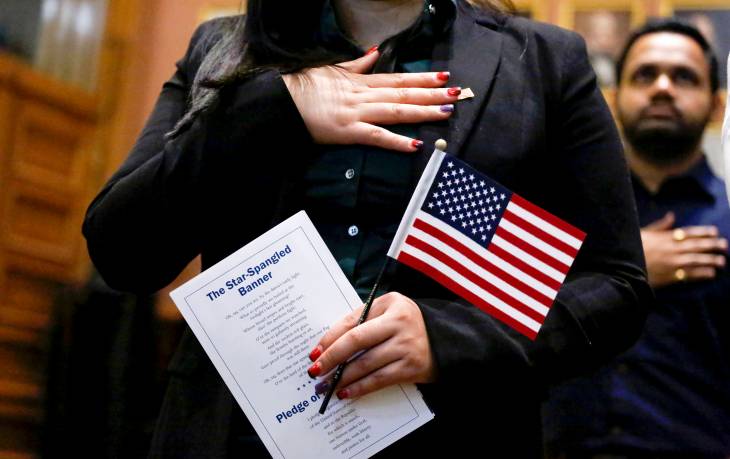 A candidate for citizenship during a naturalization ceremony in Jersey City, New Jersey, on Feb. 22, 2017.Kena Betancur / AFP / Getty Images file
Dual nationality means being a citizen of two countries and having the ability to possess two passports. For individuals who travel a lot or have strong ties and interests in more than one country, dual citizenship can make a lot of difference in various aspects of their lives.
Dual citizenship status can be leveraged for academic, employment, family relationship, residency purposes, and many more.
Advantages of Dual citizenship
Here are some of the key advantages of having a second passport:
I. Investment Opportunities and Property Ownership
Having a second passport can open a plethora of investment opportunities and property ownership for you. Some countries have highly lucrative investment opportunities that any entrepreneur would love to leverage for business growth.
Unfortunately, some of these countries don't allow certain foreign nationals to invest in those areas. Having a second passport will greatly improve your chances of qualifying for such opportunities in many countries.
Secondly, some countries with lucrative real estate industries restrict freehold property ownership to citizens only, thereby limiting the chances of foreigners to participate in the industry. Having the country's citizenship will automatically qualify you for land ownership. Apart from its business angle, this can also be economical if you have family in that country.
II. Visa-Free Access to Key Locations
Having a second passport gives you the opportunity to travel visa-free to many countries, thereby eliminating the need for visa processing hiccups and rigors in the customs process during international trips. If you have family and/or investment ties in both countries, shuffling between the two locations will become very easy.
In addition, the strength of any passport lies in how many countries you can visit visa-free with it. For example, US citizenship gives access to more than 180 countries without visa or visa on arrival. The same goes for a Canadian passport.
Many Caribbean countries with affordable alternative citizenship programs also have high ranking passports. For instance, Barbadian, Kittitians & Nevisian, and Bahaman passport give visa-free access to 161, 156, and 155 destinations, respectively. This allows you to travel around the world with ease for business opportunities, cultural education, and other purposes.
III. Tax Benefits
Some countries offer great tax benefits for their citizens who are entrepreneurs. So, if you are a business person, a second passport can be leveraged for tax efficiency.
However, it is worth noting that this isn't always a straightforward subject, as each country has its own peculiar tax laws. For instance, some countries require their citizens to remit taxes on income earned abroad, and this could mean paying taxes in two countries.
That said, there are still many countries, especially in the Caribbean, that have great tax advantages for citizens with dual nationality.
If tax efficiency is one of your reasons for getting dual citizenship, it is recommended that you seek expert advice to know which country will best meet your needs.
IV. Social Benefits and Political Participations
Being a citizen of a country gives you the right to enjoy its social services to the fullest, including low-cost medical care and education for you and your family. This can be a great advantage, especially in countries where such services are very expensive for non-citizens.
In addition, you will also have the right to vote and be voted for – a political right that only citizens can enjoy.
V. Lifestyle/Retirement Plans
Becoming a citizen of some countries can offer you access to fulfilling lifestyle, such as family vacations in many exotic locations, such as the Caribbean Islands. Findings show that approximately 26.3 million foreign visitors visited the region in 2019, mostly for tourism.
If you become a citizen of any of these countries, you will have unlimited access to and from the region whenever you need to relax and have fun.
Apart from the on-and-off international travel to these countries, if you plan to retire abroad, second citizenship in a choice country can be very helpful. This is because many countries have highly beneficial retirement plans for their citizens and aged population, which may be out of reach of non-citizens.
Countries With the Best Second Citizenship Options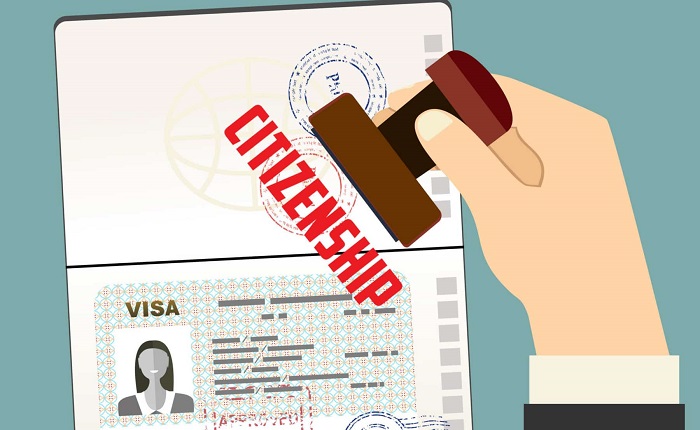 Most countries have various immigration routes that foreign nationals can explore to become a citizen. However, in most developed countries like the US, UK, and some EU countries, roads to citizenship are typically long, stringent, or expensive.
In the United States, for instance, you will need to have strong family ties, live and work in the country for many years, or invest a minimum of $900,000 before you can qualify for citizenship. These requirements are out of many people's reach.
Fortunately, there are many countries with more affordable and easier citizenship programs. While the economy of these countries may not be at the same level as leading developed countries, they are well-positioned for great advancement to rival many first-world countries in few decades to come. They include:
1. St Kitts and Nevis
This country has two affordable citizenship by investment plans that can help you become a citizen within 2 months after submitting your application.
The first one requires a donation of $150,000 into a Sustainable Growth Fund. The second one requires buying a property worth $200,00 for 7 years or a $400,000 property for 5 years.  
With St. Kitts and Nevis passport, you can access 156 countries visa-free, including UK, EU, Russia, and virtually all South American countries.
2. Dominica
Created in 1993, the Dominica Citizenship plan is one of the oldest economic citizenship routes in the world and the most affordable in the Caribbean.
With a donation of $100,000 to the Dominican government or property investment of $200,000, you will be qualified for citizenship. It has a timely process that can be completed within 2-3 months.
Becoming a Dominican citizen will grant you visa-free access to 137 countries, including the UK and EU.
3. Grenada
Grenadian citizenship by investment is similar to that of St. Kitts and Nevis. The first option is to donate a minimum of $150,000 to the country's National Transformational Fund or invest $220,000 in a local real estate project.
With a Grenadian passport, you can access 143 countries either visa-free or visa on arrival. This includes the UK, the EU's Schengen Area, China, Hong Kong, Russia, and Singapore.
The citizenship application process is completed within three months.
4. Malta
Malta is another country with great citizenship by investment program. To qualify, you will need to have physically resided in the country for at least 12 months.
There are three options to choose from: make a donation of €650,000 to a government national development fund; make a real estate investment of at least €350,000 for 5 years; or make €150,000 investment in government-approved bonds or stocks.
Maltese passport grants visa-free or visa-on-arrival access to 184 countries.