5 Less Appreciated Benefits of Becoming a Copywriter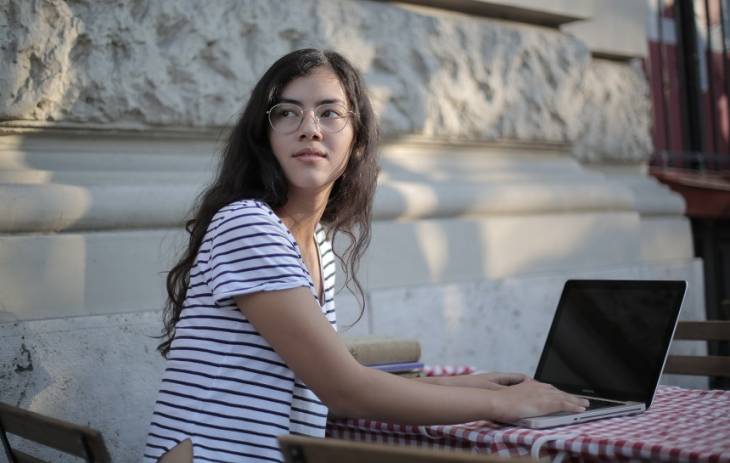 The role of a copywriter is challenging and fast-paced. It isn't only about writing; copywriting also involves a great deal of marketing, too. Copywriters are professionals who lend their expertise, insights, and skills to convey the right message to the right crowd. 
Copywriters produce 'copies' tailored to elicit action from consumers. That is to say, copywriting is, by and large, an act of marketing or promoting a brand, organization, company, goods, or utility. It comes in a broad range of forms, including:
Blog posts
Product descriptions
Advertising
White papers
Landing pages
Emails
Press releases
Billboards
Websites
Social Media Posts
Brochures
Video presentations
TV or radio scripts
For this reason, the role is highly in demand, with many firms and individuals looking for excellent copywriters to drive the firm's marketing and business goals forward.
Copywriters can work in marketing for a private firm, apply as a writer for advertising agencies, or choose to be freelancers.
Aside from these perks, there are many other benefits and rewards of a copywriting job that often go unappreciated you might want to know about in 2021:
Benefits of Copywriting
1. Reinforces Your Creativity
Many firms value copywriters for their creativity. Their job calls for innovativeness every day. And due to this requirement, there's considerable room to widen your imagination.
If you're a person who treasures your creative freedom, you'll have a great opportunity as a copywriter to stretch out your ingenuity.
People who love writing have fun, even with trivial copywriting tasks. With the marketplace continually transforming and evolving, it's an excellent avenue for copywriters to grow their talents in producing various types of copies.
2. Nonstop Learning
Whereas some jobs only feature repeated tasks, what's great with being a copywriter is that you'll face brand-new challenges every day.
Some days you'll need to write about unfamiliar topics. Other days will require you to research new online mediums a client is asking you to check.
If a particular project isn't working, you'll seek ways to improve its performance. In short, being a copywriter means you'll never stop learning.
Furthermore, there are now available copywriting exercises you can perform online. If you want to check an example, you can try this out.
3. Provides Mixture of Projects
As mentioned earlier, copywriters can work in numerous industries. Even so, they'll find themselves handling a variety of projects.
For instance, those who work in broadcasting will deal with writing TV or radio scripts, creating advertising campaigns, and researching competitors or customers.
Those who work in agencies will find themselves creating white papers, newsletters, e-books, and marketing emails.
Producing blog posts is also likely, and topics will range from politics, finance, religion, law, health and wellness, and others.
4. Flexible Career
While copywriters can look for jobs in various sectors, they can likewise choose to do freelance work. In opting for a freelance career, they can perform their tasks from the comforts of their home, in a coffee shop, or shared office spaces.
Most freelance copywriters also have the advantage of managing their own schedule. Besides the above, freelancers earn pretty well as they continuously build their regular clients.
As freelance copywriters substantially hone their expertise, they can set up their own agency and work for themselves in time. 
5. Lenient Work Requirement
And finally, anyone can apply for the copywriter's role as long as you showcase the right skills and demonstrate dedication to your work.
Some firms are lenient when it comes to their job requirements and don't demand a specific college degree. 
You'll discover many copywriters exhibiting degrees not related to writing, English, or even Marketing.
Some of them enrolled in short online courses, studied various copies, and then built their work portfolios.  
In conclusion
For the most part, copywriting is basically persuasive writing. Copywriters compose words geared toward influencing the behavior of their readers. With such a useful skill, they can apply their proficiency in any industry. 
If you're keen to pursue the role of copywriter, learn the techniques of persuasive writing. Then again, there are no limits to this job, so don't look at it as a requisite. You can research numerous resources online, so work on the essentials and move toward reaching your goal.
Keep in mind, though, that while the job offers many benefits, it can also be immensely stressful. Some projects will involve immediate turnaround times. Hence, you'll need to work long hours. It will call for your intense discipline, dedication, and focus on accomplishing this kind of task.