How to Find the Best Advertising Solutions for Your Retail Business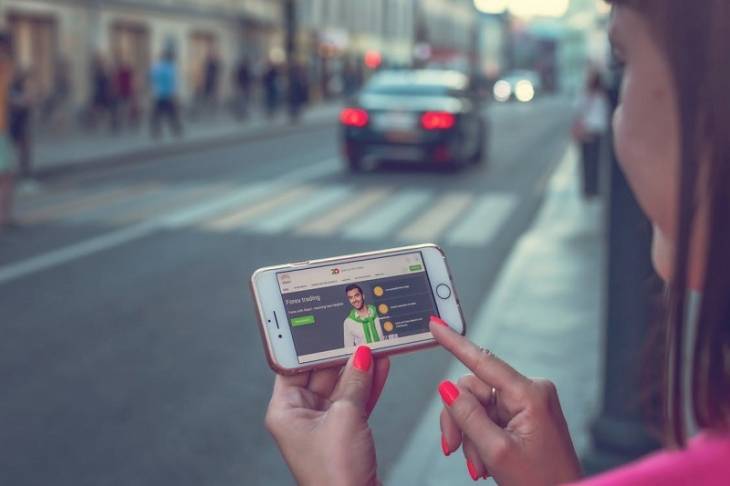 When you are just starting in the retail industry, everything can be a little confusing and challenging. For one, it will not be easy to determine which type of advertising will be effective for your business since there are so many options available.
There are lots of advertising methods and marketing tools that you can use, but this doesn't mean they will all work for your retail business.
If you want to know which one is most likely to work for you, you need to consider some important factors before you even try any advertising method or strategy.
Tips to Identify the Most Effective Advertising Option
Here're are the top factors and tips that will help you identify the most effective advertising option for your retail business, and also for most other types of businesses.
1. Start with Research
The first step to determine the best type of advertising for your business is to understand the options available to you in the first place. Conduct research on the different types of advertising available, making sure to do in-depth research and not to rely on common knowledge.
Look at common types of advertising available in both traditional and digital advertising, such as display ads that include digital and newspaper advertising. Assess each option carefully and find out how they can benefit your business, while also considering their business implications.
Widen your horizons and consider every other advertising opportunity available to grow your business, including Social Media Ads, Search Engine Marketing, Influencer Marketing, and Content Marketing.
You may think you know traditional advertising enough, but there may be some methods you haven't explored yet, such as events advertising and sponsorship, and guerrilla marketing.
In digital advertising, there are lots of tools and applications you can use, so make sure you understand how each of them works, including mobile geofence targeting.
2. Find your Target Audience
Knowing your target audience is another key factor for finding the best advertising method for your business.
For one, if your target market reads a specific magazine, you can advertise in that publication. On the one hand, if your target customers spend a lot of time on social media, you should leverage social media advertising and identify what type of content your audience likes.
By knowing your target audience, their interests and their buying behaviors, it will be easier for you to know which advertising method to use to engage them.
The location where your target audience is also matters a lot in creating a successful advertising plan. If they live in remote areas, you may want to focus on traditional advertising methods to reach them more easily, such as newspaper, radio and television advertising.
If you cater to consumers in different countries, it will be best to use digital marketing strategies, including social media and email advertising to reach your target audience.
3. Explore Social Media Opportunities
Advertising on social media is the way to go for startups and entrepreneurs today. People across the world spend a lot of time on social media platforms. If your business is new, social media is the perfect platform to introduce it to the world and increase brand awareness.
Every day, millions of people use social media for personal, professional and business interactions. And social media advertising is one of the cheapest and most effective advertising methods. If you know how to leverage the advertising opportunity it offers, you'll find it really helpful to your business.
Through social media ads, it's easy to interact with your target customers personally, promote new products or services, increase brand awareness and convert your social media activities into sales. You can always incorporate social media in your overall public relations strategy, as well.
If there's a new trend in social media advertising, don't be afraid to try and explore it.
Tips for Social Media Advertising on Facebook, Instagram, and Twitter
Use the following social media advertising tips to crush it in your campaigns:
I. Facebook
To show off your products, you can use Facebook Carousel Ads. Caroused ads are designed for displaying various products on Facebook in a single ad.
With this tool, you can add up to 10 images to display and Link to different landing pages both on desktop and mobile.
Video marketing is also a powerful strategy to engage potential customers on Facebook as users find videos more interesting, entertaining, and easy to grasp.
II. Instagram
You can get more out of your Instagram ads by making use of their new features, such as the zoom feature. It allows users to zoom in on both videos and photos. This gives you a chance to be creative in making your ads stand out.
Another important thing you should focus on is your Instagram content. Promote your best content that you know your followers like and appreciate. Only post images and content that will spark interest and engagement among your customers and prospects.
III. Twitter
To make Twitter advertising solutions work for you, use hashtags and the relevant ones for that matter. Avoid using too long hashtags and complicated words in your posts. And always make sure to post content relevant to your niche and post engaging photos and videos.
Other Effective Ways to Advertise and Promote Your Business
IV. Email Campaigns
Email marketing is another great way to reach your customers and target market, while giving them information about your products. To make this effective, build an email marketing campaign where you target your emails to the right recipients.
Remember to keep your layout simple, personalize your emails, and create a compelling subject lines that boost your open rates, as well as a strong call-to-action.
V. Product Reviews
Before potential customers even make it to your website to learn about your retail business and products, they'll search for reviews about your business online.
Make sure buyers can find you and learn more about your business no matter where they're conducting their online research. You can do this by making reviewing easy on your social media profile, websites and other web platforms. Also do ask for reviews from your happy customers.
If you want to get positive online reviews for your business, deliver high quality products and services based on your customers' needs and what you are trying to achieve when they come in contact with your business. If your products are of high quality, it will be easier to sell and promote them anywhere. You just need to identify the right advertising options for you.
Conclusion:
As you can now tell, there are many options for advertising your business. Understand your business, your target audience, and choose the most effective advertising option for you based on your goals and advertising budget.
Try to diversify your advertising approach as much as possible, because doing so will cast the net wider and the result will be better.