How You Can Become a Sports Writer and Get Your Work Noticed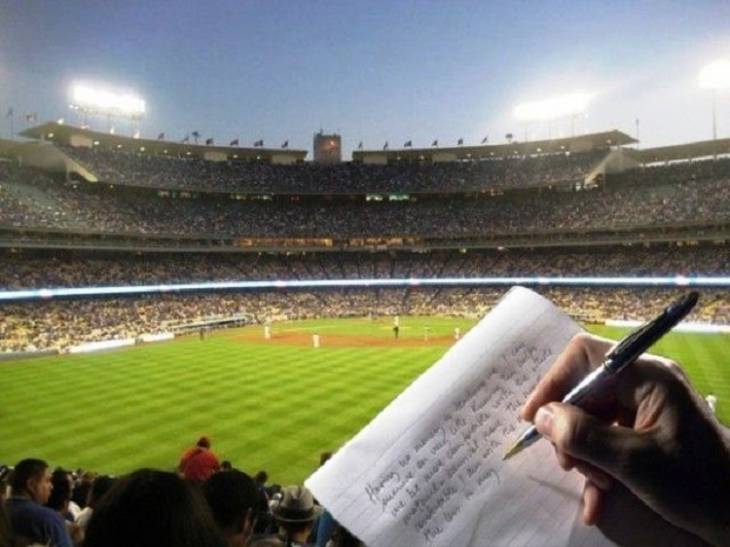 If you are an aspiring sports writer, you'll know technology has had both a positive and negative impact on the profession. The internet has meant that information is now readily available at the click of a button, which helps cut hours off research time when working on an article.
With the proliferation of the internet, you can turn to any respected search engine, such as Google or Bing, and you'll find the answer to just about every topic you're writing on, from Super Bowl stats to the rules and regulations of legal betting in your area.
However, the downside is that with the rapid growth of the internet, social media, and blogs, everyone seems to be a writer, with a good number of people describing themselves as sports writers. Just do a quick check of Facebook, Twitter or Instagram and you'll find countless accounts offering free sports previews, reviews, and predictions.
Some amateur writers even charge a monthly subscription to join a private social media fan page dedicated to sports. Everyone these days seems to have an opinion on their favorite sports teams, and many of us are choosing to share our thoughts online in writing.
In deed it's a great time to be alive because pulling together so much information, opinion and knowledge is easier than ever before. But, because of all the competition for eyeballs these days, it does make it more challenging than ever to carve out a career a writer.
Nevertheless, if you are keen on making sports writing your career of choice – one that affords you a comfortable living – you must first be talented, dedicated, and skilled enough to stand out from the crowd and from all of the noise online. It seems everyone's opinion must be heard and respected these days, which is not bad per se.
So, how do you become a sports writer in such a crowded market—one that actually gets more crowded by the day? Not easily is the answer to that question, but it is certainly also not impossible to become a sports writer today and get your work noticed.
Breaking into the world of sports journalism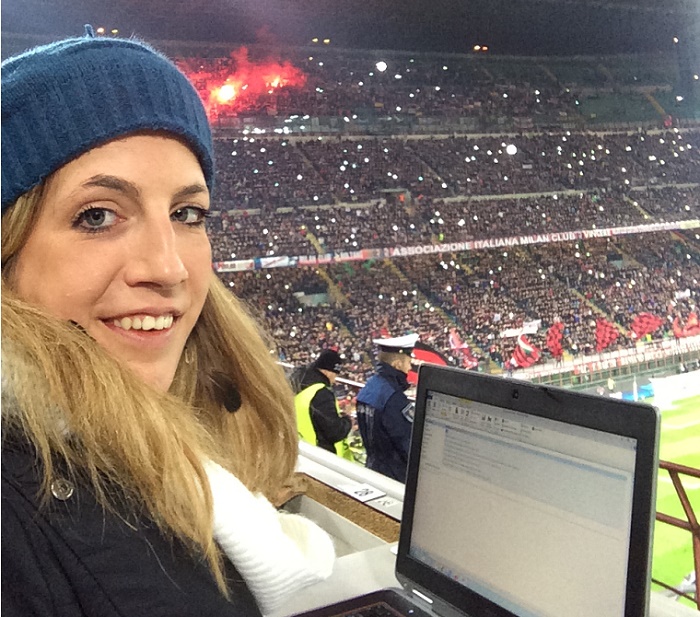 Photo credit: Schoolofjournalism.co.uk.
If you are eager to break into the world of sports journalism and online content writing, there are some useful tips you can use to achieve your dream. Keep in mind that the idea is not to make you an overnight writing sensation, but to give you a better understanding of how sports writing works and how you can draw people's attention.
So, you probably shouldn't call up your boss to quit your day job just yet. But you should definitely ready yourself to learn how to become a good sports writer.
There are many different forms of sports journalism, ranging from game recaps, play-by-play analysis, and investigative journalism on important events and developments in a sport, but the process of becoming a sports writer is more or less similar.
Basically, you must have a passion for writing and your subject, and as much as possible look into and enroll in university courses that specialize in journalism. In university, you will learn essential journalistic ethics and skills such as feature writing, editing, reporting, and interviewing, as well as fact-checking and research work to be a good sports journalist.
Moreover, as with other forms of writing, practice writing in your chosen niche daily to hone your skills and make perfect. You can start by writing blogs to zero-in on your niche market and sharpen your writing, reporting, and analysis skills in sports journalism. The foundations of sports journalism are interviewing, reporting, and writing skills.
Beyond that, there are some other proven tips and strategies to follow that will help you get further along on your quest to become a successful sports writer:
1.  Set up a blog and start blogging
It's quick and affordable to set up a blog or even a website. You don't need any special skills to create either. Web design and content management platforms like WordPress offer an easy and user-friendly drag-and-drop method to build a blog from scratch.
Add a homepage with pages containing your sports articles to showcase your writing to the world and build up an audience, as well as a writing portfolio. You are the editor of your blog and in complete control of what you write about, the style, and editing. Put your best foot forward and take the chance to fully express yourself and your writing prowess.
Don't forget to use social media to promote your blogs and build up an audience. If an employer asks for your CV, you can go one better and send them to you blog that showcases not only your writing skills, but also your organizational skills and commitment.
2. Try working for free at first
 
This is the one that puts most aspiring sports writers off. But, when it comes to finding a job, doing some pro bono work can go a long way in helping you prove your worth.
Apply for internship (free or paid) to get your foot in the door of media houses, as well as offering to write for respected news sites for free, either covering breaking sports news, previews, features or whatever they might be interested in to get your name out there.
Someone is bound to notice you and if your work is good enough, they many not only publish your articles, but they could also offer you paid opportunities. This is an effective strategy to get your writing talents noticed by a new audiences and potential employers.
3. Fire up your mailbox and send out applications
 
When you feel you are ready for full-time, part-time, or freelance work, start emailing websites and publications that might be willing to employ qualified sports writers.
If you send your CV, author profile, sports blog, and other examples of your work to enough editors and potential employers, you'll eventually hear back from them, and if your work is good enough, you'll be offered a trial.
Never let being put off or ignored discourage you. All writers have been rejected at some point. Keep at it, practicing and improving your sports writing skills. Keep in mind that about 5,400 openings for news analysts, reporters, and journalists are projected each year from 2020 to 2030, according to the U.S. Bureau of Labor Statistics (BLS).
Your ideal job as a sports writer is out there, and the pay is not too shabby either. The average annual salary (2020) for sports journalists is $49,300, with the work environment entailing constant travel and being on location (meaning exciting, never boring), per BLS.