10 Best Books on Content Strategy You Should Read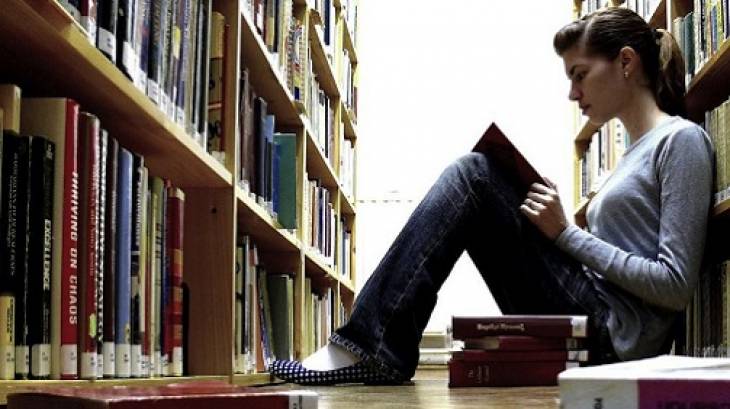 "High-quality web content that's useful, usable and enjoyable is one of the greatest competitive advantages you can create for yourself online." ~ Kristina Halvorson, founder of BrainTraffic.com and author of Content Strategy for the Web.
Are you or someone you know ready to unleash content on the World Wide Web? Awesome! What kind of content are you planning to unleash? Do you have a website to deliver the content? What do you want to achieve with the content you produce? These are some basic questions you need to ask yourself beforehand if you want to create compelling content online. Content strategy can help you with these and other critical questions about producing web content before you take the plunge.
What is content strategy?
Content strategy is a relatively new niche discipline in digital publishing. It refers to the planning, creation, development, delivery and management of content. Content not only refers to words on a web page, but also the images, videos and other multimedia that are used on the page. The term 'content strategy' first came into popular use during the late 1990's in web development where it was recognized as a field in user experience design.
Today, content strategy has grown in scope to encompass common grounds with adjacent disciplines, such as content marketing, content management and search engine optimization (SEO). The purpose of content strategy is to help you understand what content is being produced, when it is being produced, how it is being produced, who is producing it and to what end it is being produced. This data ensures you produce useful, usable content that is well structured, strategic, easily found and highly effective when found.
Significance of content strategy
Rachel Lovinger, Content Strategy Director at Razorfish NYC, says the goal of content strategy is to use "…words and data to create unambiguous content that supports meaningful, interactive experiences." She adds a clarifying analogy that states "…content strategy is to copywriting as information architecture is to design."
Erin Scime, Brooklyn-based Senior Content Strategist at HUGE, refers to the content strategist as a digital curator—someone who "…approaches a business's content as a medium that needs to be strategically selected and placed to engage the audience, convey a message, and inspire action."
With content such a growing area of focus for so many businesses and brands today, content strategists are poised for exciting, well-paying career opportunities in the content industry.
Further reading on content strategy
If you are a content specialists like copywriter, someone with traditional content skills like journalist or a small business owner who just wants to maximize the impact of your own content to achieve business goals, you should learn the tenets of content strategy for the web.
Here are ten essential books that will give you a firm grounding in content strategy and help you understand not just Web writing, but also things like the lifecycle of content, content strategy best practices, among other things so you can produce powerful, effective content for the web.
Note that you can capitalize on the information in these books to launch a rewarding career as a Content Strategist.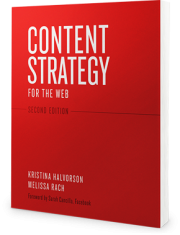 This is the industry standard primer handbook for creating and executing successful content strategies now in its second edition.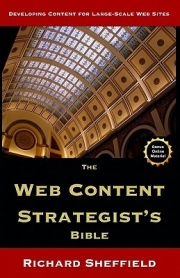 Sheffield outlines his own progress from technical writer to content strategist, and what you need to know about executing detailed, well-planned, realistic content development processes.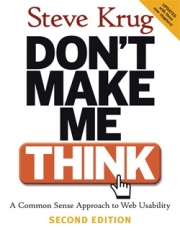 Not your ordinary design book. This book goes beyond design principles and lays out the foundation for a lot of content strategy principles. An essential read for anyone working on websites.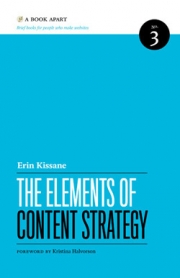 An insightful, funny hand-book that explores content strategy roots and quickly and expertly demonstrates not only how it's done, but how you can do it as well.
Content Strategy by Rahel Anne Bailie and Noz Urbina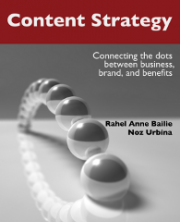 Focuses on project managers, department heads and other decision makers who need to know more about content strategy. You'll learn how content strategy affects your bottom line.
Content Rules by Ann Handley and C.C. Chapman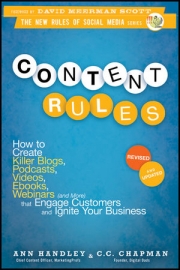 A guide to creating engaging web content and building a loyal following. Offers practical and especially useful content strategy information for small and mid-size business owners and marketing leads.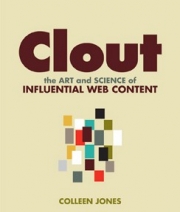 Guides you through planning and creating compelling content that influences thought and action. You'll learn not just how to marke, but also key principles of rhetoric and psychology for content.
Content Everywhere by Sara Wachter-Boettcher and Eva Lotta Lamm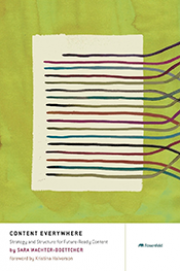 This book will help you stop creating fixed, single-purpose content and start making it more future-ready, flexible, and reusable.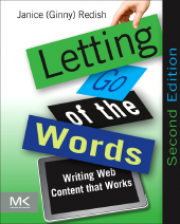 A book about online writing and design that will show you how to write well and clearly and also provide new information on content strategy for websites, search engine optimization (SEO) and social media.
A collection of case studies, examples and processes that help teams embrace content strategy on every interactive project. Useful for designers, information architects, copywriters, project managers, SEO consultants, social media specialists and anyone who wants to create better user experiences.