Visual Commerce Platforms: How They're Helping Businesses Grow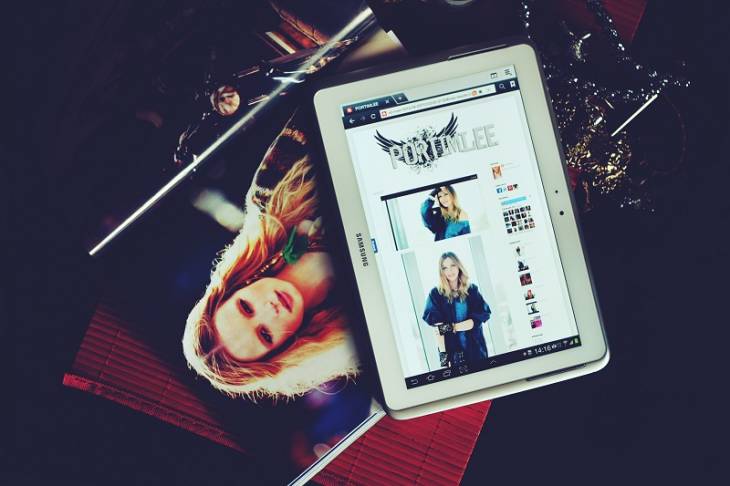 Marketing is constantly evolving. Traditional text-based, white paper marketing no longer has the same impact it used to have. Today, visual marketing has been trending upwards.
Brands and commerce platforms are having to evolve with the changing times, moving away from merely using words only to more images in marketing copy. A greater emphasis is also being given to visuals for social media marketing.
With the popularity of image-based social media platforms like Instagram, TikTok, Pinterest, YouTube, and even Twitter (X), visual commerce platforms have been able to etch their own mark in the wider digital marketing space.
The value of niche visual commerce platforms is now too great to be ignored.
What Is a Visual Commerce Platform?
Simply put, when you incorporate compelling visual content, augmented reality, and 3-D visualization into your e-commerce business to enhance customer experience, you create a visual commerce platform. 
Instead of using just a few stock photos, when your e-commerce platform also displays user-generated images, engaging videos, and lots of relevant images, then your e-commerce platform has been successfully transformed into a visual commerce platform.
When it comes to visual commerce marketing, your goal is to utilize the best visual content to optimize your marketing strategy and enhance the shopping experience of your website visitors. 
Why Are Visual Commerce Platforms So Important?
While doing marketing for your e-commerce business, one of the most common obstacles a marketer generally faces is presenting their products in the most real-life form so that the visitors on your website can see the product up and close.
Research shows that original and user-generated social media images enhance conversion rates by 25% over stock photos. Visual commerce platforms give you that extra edge to display authentic visuals and enhance your conversion rates, hence boosting sales and e-commerce business growth.
With the e-commerce industry getting more crowded by the day, it's imperative that your visitors are left with a strong first impression that makes them want to visit your website again and again. Visual description of products can make that happen.
Moreover, the more you display user-generated visuals, the better social proof you provide to visitors. It conveys strong business value and bolsters your brand image by showcasing users' trust in your products and services through the visuals.
Top Visual Commerce Platforms Trends & Ideas for Boosting Sales
Different brands use visual commerce platforms differently to their advantage. However, online visual merchandising is a necessity nowadays, not an option anymore. 
Here are some of the best ideas, tips, trends, and best practices used by brands and marketers to enhance their visual commerce marketing strategy that you should know about and use:
1. Personalized Homepage with Visuals
Major brands like Nike, Lush, Adidas, Modcloth, and many more have personalized their homepage with an impactful image conveying a strong story, while linking to the product collection at the same time.
This helps to create a strong brand image in the minds of the first-time visitors on your website. Not only it communicates a powerful message but helps you profess powerful values that your brand actually believes in.
2. Shoppable Posts on Your Website
Customers today are eager and impatient, with very short attention spans. Their attention is short-lived. Hence, to increase your e-commerce sales, embed shoppable posts on your website. You can easily embed shoppable social posts on your website using an e-commerce solution like TaggShop.
Shoppable posts are a great way to engage users and facilitate them to make a seamless purchase. Adding shoppable social media posts on your website gives your visitors a fun, interactive, and efficient shopping experience without them having to leave your site to make the final purchase somewhere else. It boosts your conversions and customer experience.
3. Embed Real-Time User-Generated Social Media Feeds on Your Website
By showcasing real-time social media feeds embedded into your website, you are able to display user-generated content in a very engaging and customizable way. With embedded social media feeds, you showcase dynamic, fresh, and real-time content on your website that keeps visitors engaged on your site.
Embedded social media feeds also help you display social proof in a very convincing manner to your audience and potential customers, which enhances users' trust in your brand. Also, it helps to improve the overall performance of your website's SEO by increasing the website's click-through rates, dwell-time, conversion rates, and reducing bounce rate.
4. Mobile-Optimized Solutions
Visual Commerce platforms are not limited to just digital screens like laptops or TV Screens. Most users surf through e-commerce platforms through their mobile phones. Hence, having a high quality and a well-optimized display solution for your visual commerce platform is a must.
If the user isn't able to figure out and find something relevant on your website in the first few seconds, then he/she will switch on to some other e-commerce platform. In order to develop an effective visual commerce platform, you need to have a mobile optimized graphics integrated to your website to give your users a great experience in their first go itself.
In Conclusion
A visual commerce platform can be the key to your business' growth and continued success. It will not only help you build a strong brand image, but also display users' experience with your products to new leads further increasing trust and sales.
Start engaging with your users through your visual commerce platform today and watch as your revenue and conversions grow to new heights.