5 Effective Strategies to Grow Your Brand Reputation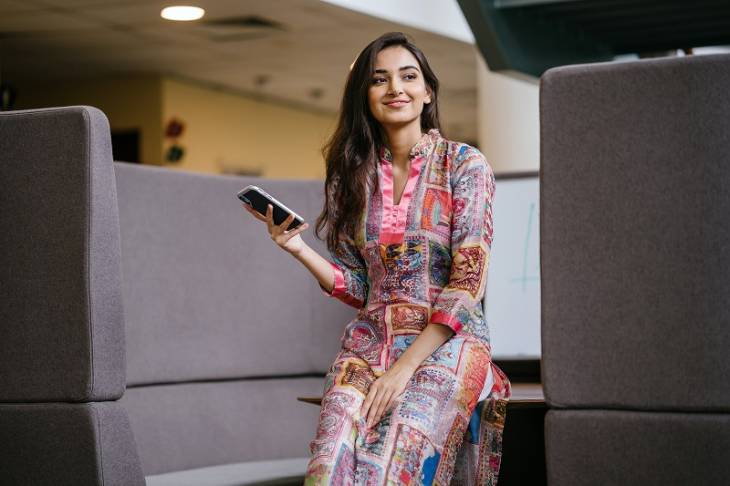 Your turnover, acquisitions, profits, and everything in between are all crucial assets in a business. But, of all you can acquire as a business, nothing precedes your brand's reputation.
You could lose it all today, but with your reputation intact, you can start again almost as if nothing happened.
That explains why the world's biggest brands spend billions on public relations. They know how important it is to cut an image in the market that impresses.
To help you grow your brand's reputation, here're effective tips and strategies that help to grow a brand's reputation:
1. Improve Customer Service
You wouldn't have a business without your customers. Like business experts like saying, 'the customer is always right' and 'customer is king.'
Your customers are your biggest ambassadors. Serve them well, and they'll most likely recommend your services to people within their social circles. Serve them badly, and they'll discourage anyone they know from seeking your services.
Note that word of mouth marketing is compelling when it comes to brand reputation. The best part of it all is that it doesn't cost much to improve customer service.
More often than not, it takes simple measures like encouraging honest customer feedback, using chatbots for 24/7 customer support, and making follow up calls to find out whether your customers found your service or product helpful.
After-sale services can go the extra mile to curve a positive brand reputation. It shows your customers that you won't forget about them once they hand over their money.
Lastly, be sure to respond to customer inquiries on time and in a professional manner.
2. Analyze Brand Mentions
Brand mention happens when people talk about your product or service. It can occur in many different ways, mostly through social media. Think of it as a shout out for your business.
An excellent example of how brand mentions happen is when someone mentions your company in a tweet, Facebook post or blog post. To business owners, this may look normal. Any serious businessperson would differ with that assumption, though.
First off, the fact that someone mentions your brand somewhere means you are either doing something right or entirely wrong. Find out what's happening. This is what brand mention analysis is all about.
Capitalize on positive mentions by a quick 'Thank you". Go the extra mile to mention the name of whoever mentioned your brand in a positive way—merely reacting to a brand mention with a quick thumbs up or retweet won't do you some justice as far as social media reputation is concerned.
Then, by all means, respond to brand mentions tucked in criticism. Make sure to take note and address a customer's concerns. From then on, make a follow up with the customer to find out exactly what went wrong.
Whatever you do, don't ever underestimate the power of social media. It can make or break your brand's reputation in minutes. Your best bet is to remain courteous and professional even when it seems impossible.
3. Host Webinars & Podcasts
Webinars and podcasts are extremely popular in the business world today, so why not take advantage of them to grow your reputation by hosting or featuring in popular podcasts in your niche?
Webinars and podcasts have a positive ripple effect on social media engagement. They facilitate brand loyalty, build lead generation lists, and create linkable assets.
Note, though, that you have to be tactful and strategic when it comes to using webinars as a brand reputation strategy. The best way to go about hosting a webinar is by associating your brand name with notable and prominent niche influencers.
It is easy to understand why. People tend to trust people. When they see famous and influential personalities recommend your brand in a webinar or podcast, they are more likely to engage.
In other words, webinar hosting/podcast appearances and influencer marketing go hand in hand.
4. Organize Contests & Giveaways
Organize contests and giveaways, and reward your contest winners with something meaningful.
Make this an event your customers can always look forward to. It could be twice a year or monthly. Whichever way you go, make it big by hyping it—reward winners with discounts or even money.
Word will spread faster than you imagine. Encourage the winners to share their experience with your contest, product, or service to gain even more brand exposure.
5. Gather Feedback
Find out what people have to say about your services. A quick survey on Twitter is an excellent example of how you can gather feedback. Interestingly, gathering feedback doesn't have to cost you a fortune.
The way to go about it is to make it a continuous process. Request for quick feedback after closing a sell or offering a service. This way, you can review progress consistently. You can then note areas that need improvement and where you're doing good.
Gathering feedback is getting more exciting and effortless in today's tech-savvy world, where collecting data is faster than ever. One way to ensure you accumulate the exact feedback data you need is by developing an app for your business.
Mobile applications come in handy for pretty obvious, yet substantial reasons. For example, with an app, you quite literally live in your customer's pocket. It will be easier for you to personalize the customer experience. That way, you can ask for feedback without having the customer feel uncomfortable or having to take multiple steps.
If you're concerned about the costs associated with developing an app, consider other benefits such as increased brand awareness, targeted marketing, and more purchasing options.
Also, you don't necessarily need to hire an in-house team. Outsourcing the development to professionals who will also save you time and money. They will also be able to provide you with tips on how to use push notifications and collect and analyze valuable customer data.
In Conclusion
As you can now tell, growing and maintaining an strong and affectionate brand reputation is easier than many people might think. It also doesn't have to cost much.
With the right strategies like the one discussed above, you can easily manage your brand's reputation and create a 'movement' your customers will always want to associate with 24/7.