Secure Your Business and First Impression from the Guard Booth Up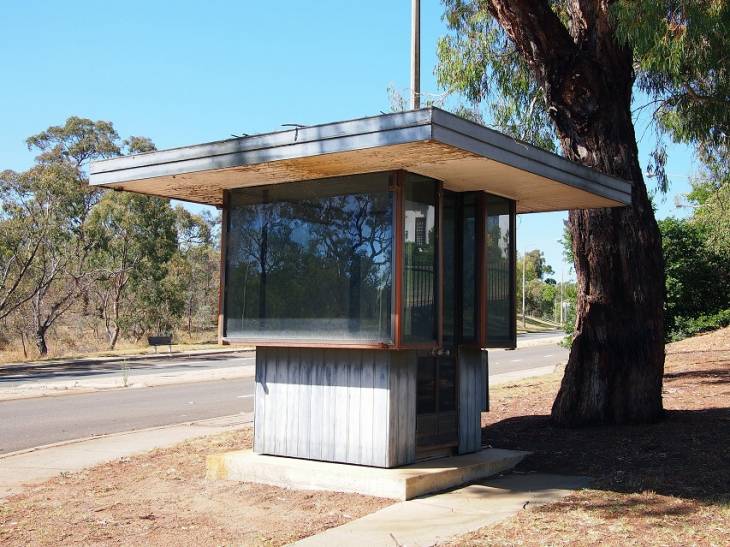 Guard booth outside the premises of the South African High Commission. Photo: Nick-D/Wikimedia.
Back in the day, people used to leave their doors unlocked. There just wasn't much of a need for secure doors, let alone technologically enhanced security of some kind. But fast forward to today, and as the wealth separation between lower-class citizens and corporations increases, so does crime.
In 2019, stealing crimes (burglary, theft, larceny, motor vehicle theft, etc.) were seven times as common as all other forms of crime combined. Unfortunately, in the United States and especially in parts with dense populations, it is now quintessential for any home or business to have a security system of some kind implemented.
Besides the obvious, that doing so would help deter crime, from a business perspective, it also plants a good impression in the minds of potential customers and visitors of your facilities.
Outsiders tend to be more trusting of businesses with stringent security than those without. For larger businesses especially, a guard booth and one or more professional security guards, not just electronic security systems, are a necessity as well.
Security cameras are relatively affordable compared to hiring security professionals, but a manned guard booth and a video surveillance system combined are the beginnings of a highly-effective security infrastructure. It's always worth the financial investment.
Savings on property damage, potential legal fees, and loss of goods aside, feeling secure in your place of work is just important for anyone.
Underappreciated Benefits
If your business doesn't have a guard booth or a security guard(s), just thinking about getting the ball rolling in that department might give you a headache. But this need isn't just a burden—it's also an opportunity to build a professional-looking physical structure and implement a potentially priceless service that increases both your business's safety and apparent legitimacy.
First impressions are important and adding a guard booth at the entrance of your property gives you an extra opportunity to make a good one.
Nowadays, guard booths can be bought in all kinds of shapes, sizes, colors, designs, etc., so it's easy to find one that fits or enhances the aesthetic of your business property.
Prefabricated guard buildings can be delivered and installed all in one piece for speedy implementation, or built from scratch if you'd like even more control over their design. It's fast and easy to speak to a manufacturer and request a quote for the specific type of guard booth you're looking for.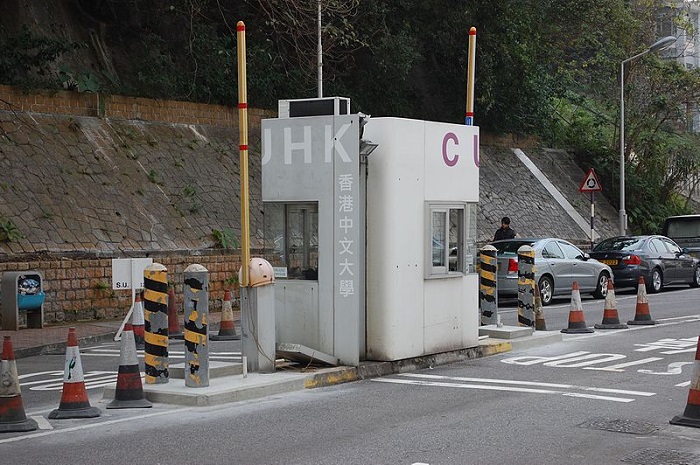 A security attendant at a guard booth at the front driveway of the Chung Chi College, Chinese University of Hong Kong. Photo: Citobun / Wikemedia.
Security guards' jobs are all about prevention and readiness, so most of the time, they aren't dealing with any security issues directly. Since guard booths are often installed at the entrance of a property, they become the business's focal point. From here, professional guards can provide many more services than just security-related things.
Professional guards can spend large amounts of their days acting as greeters to clients or guests of the property, and performing various administrative tasks like handing out pamphlets, providing directions, or handling guest clearance and parking passes.
Security guards aren't junkyard dogs—they can be jacks-of-all-trades, ensuring the smooth operation of some parts of your business in a modicum of ways and helping you nail that ever-important first impression.
In conclusion
Don't underestimate the positive impact that guard booths and the professionals who man them can have on your business as a whole. The more that the need for guards and guard booths increases, the easier it becomes to secure a return on your investment in them.
With advances in manufacturing and hiring technology alike, it is simpler than ever to find quick, affordable security solutions for your business, no matter its unique needs. So, don't hesitate—do your research and improve your businesses peace of mind however you can.