5 Types of Visual Content That Will Boost Your Marketing Campaigns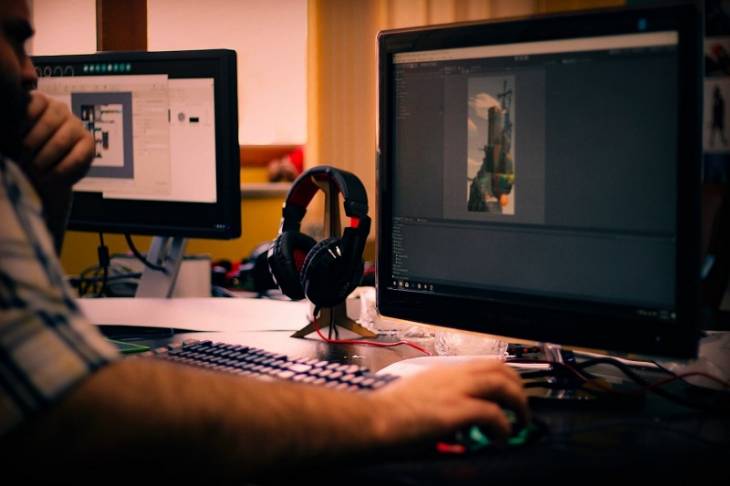 Content marketing is here to stay, and the competition for it has become huge. Most businesses today have a strong content marketing strategy. If you're about to embark on that journey as well, you need to know how to make your content marketing strategy even stronger.
As you probably already know, content marketing is one of the easiest and most effective ways to boost your business. But you need to know how to implement it well to stand out from the crowd.
The first thing to know about content marketing is that adding visual content to your marketing campaigns is the way to go. Visuals speak a thousand words and people just love them. That's why they are essential.
So, which type of visual content should you feature in your marketing campaigns?
Visual Content Essential for Content Marketing Success
There are a number of visual content types that have proven quite effective in content marketing. They generate a tone of engagement and great responses. Use these visuals to boost your content marketing.
Let's start with the top five visual content types.
1. Quality Images
Nothing works better for content than images, because users have a short attention span and large chunks of text with no visualization is only going to make them close your pages.
So, to keep them interested and attract their attention in the first place, you need to add some quality images to your content. What is more, splitting the text with visuals will help you make your content more digestible and make a stronger point.
Use high quality images and photos that are related and complement the topic of your content. If images are only decorative, they're going to be ignored and you'll be using up space on your site for nothing.
Don't rely too much on stock photos, because they are not that relatable and not always of the best quality. Rather, shoot your own images and or download high resolution images online.
Make sure to edit images to fit their purpose. You can use tools like Sleek Lens or other similar resources for Photoshop and Lightroom to make the whole editing process easier and faster.
2. Infographics for Data
If you're going to present sets of more complex data or instructions and guides, you can rely on infographics to deliver the message effectively.
This type of visual content is incredibly popular today, and it makes a really attractive visual design that makes complex data easy to digest and easy to understand.
When it comes to step-by-step or how-to guides, infographics are really your best weapon, because you can break the steps nicely, add relevant images and really visualize the process.
Moreover, infographics are a great way to recycle your other content types like blog posts and turn them into a fun visual tutorial that your readers are going to read, follow and later share!
3. Videos
Videos are a hot trend in digital marketing right now. Many businesses are using them in their campaigns and getting great results.
Today, videos are lighter than ever and easy to embed on web pages, making them an attractive option of presenting content on your site. What is more, there are dozens of affordable and easy-to-use tools that can help you create those stunning videos for your marketing campaigns.
Furthermore, a recent study has shown that a video on a landing page of your site can increase conversions by an amazing 86 percent!
No matter which content you're going to present in the video – animations, how-to videos, product demonstrations, or even testimonials – it is bound to add value to your online branding.
Not to mention that a viral video can bring more traffic, inbound links, increased brand recognition, and value of your site.
4. Memes
A couple of years ago, marketers wouldn't even have considered adding memes to their marketing campaigns, because no one took them seriously. However, times have changed and memes are popular than ever. They have grown into a powerful visual tool that is having a positive impact beyond the juvenile style of communication and dark humor it was known for.
Everyone today looks at memes differently. People use and regard them as a fun and entertaining form of communication. Besides being hilarious, they can carry a powerful, serious message, which is why they should be part of your visual content.
If your brand is playful or if you'd like to poke fun at the industry, memes can be extremely useful. Research the most relevant and popular memes in your industry, and add that fun touch to your content. Plus, adding a few of the reaction gifs can do the same trick and keep your readers thoroughly engaged.
5. Screenshots for Insights
Even though screenshots seem like the least fun type of visual content, they can really build trust among your users.
With a screenshot, you can easily provide your audience with a 'behind the scene' look at your product or service. They are also great for backing up the claims you make in your sales and show your users that you trust them enough to show them how everything works and that they can trust you.
Also, you can annotate your screenshots and draw more attention to a particular part of it. This way you can provide a more in-depth explanation of what's going on during the making or delivery process of your products or services. That boosts transparency and trust in what you do.
Conclusion
As you can now tell, visual content is an important and integral part of any serious marketing campaign. But you have to think outside of the box and be creative to make it stand out and more appealing to your audience. Experiment constantly to see what works and what doesn't.
Use all this knowledge to run more successful marketing campaigns.