Why Cybersecurity Alliances Are Being Formed (And Their Value)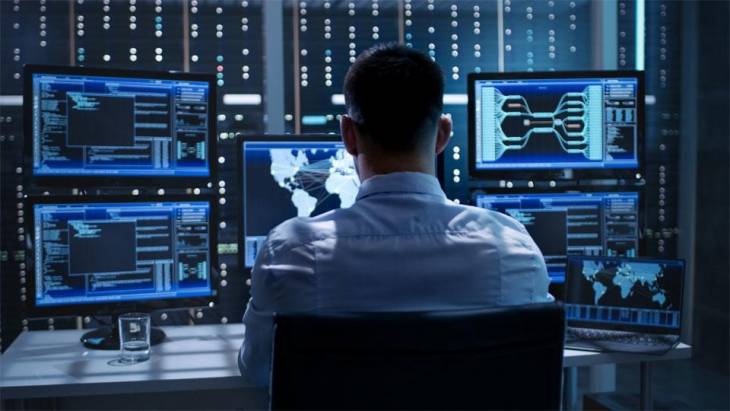 In this modern age and technological era, reports of mega data breaches, cyber attacks and digital hackings are becoming commonplace. Governments should be looking after the welfare and safety of their citizens and corporations more than ever before. However, if we dig deeper into the digital realm, you'd notice that things seem a bit different. 
When it comes to cybersecurity, governments appear to be spending more time in advancing their seemingly lax capabilities than shielding their people and companies. Why?
Apparently, some national security experts view digital networks as safe havens and consider cyberattacks as unlikely threats to their people's safety or to the country's sovereignty.
Formation of Cybersecurity Alliances
Even sensitive cyber-physical systems that are integrations of computation, networking and physical processes, the Internet of Things, and massive hacking attacks and data breaches have yet to persuade government officials that cyberattacks are becoming major human safety issues.
Fortunately, companies have been able to stand up for themselves. This is the reason why over the past few years, the major players in the tech realm have started entering various cybersecurity alliances. These alliances appear to be a sign of a major trust issue between the people and the policy makers.
At the moment, hundreds of companies, including Cisco, Microsoft, Airbus, and Siemens, have joined groups that share the same goal that is related to securing the future of digital networks.
Biggest Cybersecurity Alliances
While some of these groups have been created for practical reasons like sharing technical information and intelligence, others have been formed to address vulnerabilities in the cyber world. These alliances involve different groups of companies. By sharing the latest knowledge about threats and cyberattacks, they hope to improve cybersecurity, focusing more on the adoption of the latest security technologies and reinforcing security practices.
Some of the groups that represent these alliances are:
Cyber Threat Alliance – Also called CTA, Cyber Threat Alliance is a solid alliance that is grounded by five guiding principles: for the greater good, time is of the essence, context rules, radical transparency, and you must give to receive. It was founded in 2014 through an informal agreement between Palo Alto Networks, Symantec, Fortinet, and McAfee.
Global Cyber Alliance – The GCA, or Global Cyber Alliance, is an international alliance formed to get rid of threats and risks that exist in cyberspace and to improve our digital work as a whole. This alliance achieves its mission by bringing together global communities, implementing reliable solutions, and assessing the effects. Among the alliance's partner organizations and groups are Adobe, Bloomberg, Attivo Networks, CyberSecOn, Juniper Networks, MasterCard, Microsoft, Symantec, Sony, Telos, and Verizon.
Trusted Computing Group – This alliance is formed by IBM, Intel, Microsoft, AMD, and Hewlett-Packard. It aims to implement different computing concepts all across personal computers. Other companies that recently joined TCG are Lenovo, Juniper Networks, Fujitsu, and Digital Management, Inc.
Company IT Security Departments Vs. Cybersecurity Alliances
You're probably wondering why cybersecurity alliances exist, when in fact, most of the biggest IT companies today already have internal cybersecurity departments that not only mitigate threats and risks but also fix Mac error codes and install PC repair software tools.
Well, here's what you should know.
These internal departments are formed within organizations to sort through technical issues and act upon cybersecurity threats. They identify risk points and apply the best practices for mitigating them.
Now, these departments understand that the companies they exist in share the same risks with other companies. It's just that they need the help of cybersecurity alliances to be able to exchange and share possible solutions.
Aside from coming up with solutions to reported threats in cyberspace, these alliances work to promote digital peace. Though they seem to be stable groups that don't need assistance from others, they still seek support and aid from government agencies, especially for companies under attack. While at it, they practice and observe the values of trust and accountability.
Another thing that sets these alliances apart from smaller internal departments is their focus on the bigger picture. Rather than attending to the individual cybersecurity of industries and companies, they are working hand-in-hand with other groups that share the same vision, introducing much better solutions and, at the same time, promoting a peaceful digital space.
Do Corporations Need to Join These Alliances?
It is true that most companies nowadays work to keep the digital space risk-free and peaceful. But does it necessarily mean they have to participate in these alliances? Of course, not! It won't make any sense if all companies join these cybersecurity alliances.
By joining an alliance, a company might put their assets and members in conflict with national governments or other groups. It does not really suggest a physical conflict that involves bombs and guns.
What this simply means is that a company might find itself acting against laws and legislations. This is exactly what happened to some of the world's largest companies, namely Facebook, Microsoft, Google, and Apple. Despite their continued efforts to strengthen cybersecurity alliances and improve cybersecurity intelligence, they have found themselves at war against the regulations imposed by nations' governments.
To sum up, not every company is required to participate in this cybersecurity geopolitics. The decision on whether or not to participate comes down to a company's overall capacity.
For smaller or starting companies, it might be better to just protect themselves in the best possible way they can think of, rather than spending all their time and resources joining these information-sharing alliances.
Have These Cybersecurity Alliances Been Successful So Far?
There has been proof that the efforts of such cybersecurity alliances are starting to bring about change in the digital realm. One obvious piece of evidence is President Emmanuel Macron of France's action of setting into motion the 'Paris Call for Trust and Security in Cyberspace.' This declaration was introduced with the aim of bettering the existing cybersecurity practices and improving the international internet standards.
As of this writing, about 67 countries expressed their support in the declaration. With these countries are 139 international and civil society groups and 358 other smaller companies. It was noticeable, though, that three of the biggest countries, Russia, China, and the United States, did not say a word. 
However, it was mentioned in reports that the United States prefer multi-stakeholder internet governance. Russia and China, on the other hand, seem to want to be in control. Russia, as a matter of fact, has announced its plans to shut access to the world wide web, similar to what China did.
Conclusion
All this said, it's obvious that only cooperation between the government, individuals, and tech companies can bridge any gap and fix any digital conflict.
Yes, governments play a vital role in protecting their people and their nations' sovereignty. But companies and the civil society also play equal importance as they are the primary drivers of economic growth and promote human rights. What both worlds need now is cooperation on a much broader scale.
With stronger strains of viruses and other malware entities, we can no longer depend on PC repair tips and tricks being shared on online forums. We need stronger alliances that build trust and share information, all for the aim of protecting a bigger population that rely on digital networks.