15 Free Online Marketing Tools to Help You Grow Your Business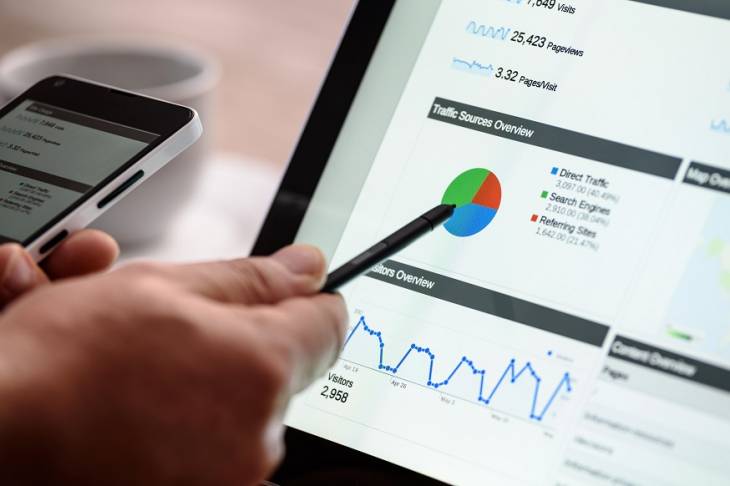 If you are serious about growing your business or brand online, there are many useful digital marketing tools that can help you do just that. You just need to know which ones.
Because "free" is the price many people initially gravitate towards, especially when they are starting out or have a limited budget, we've compiled a list of some of the best online marketing tools that have free plans.
Best Free Digital Marketing Tools
We use many of the tools listed below ourselves, and they have helped us increase our brand exposure and grow our business steadily. Try the tools today, and watch your own digital marketing bring the results and success you want.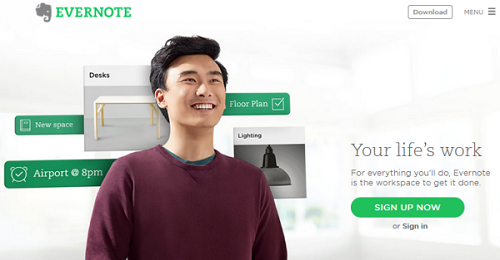 Evernote is an incredibly useful app designed for note-taking, organizing ideas into a document form and archiving them for future access. A staple among those who love making notes for content or promotion ideas, Evernotes' strength also lies in its ability to sync your documents across different devices.
BuzzSumo is another awesome tool with one simple aim: To help you find what articles people are sharing, and who is sharing them. From this simple start, you can gain a wealth of information to help you in your marketing efforts, including what type and length of content your audience really wants. With the free account, you can only get limited information, but definitely enough to find out what works and what doesn't.
TinyLetter is an elegant, simple app that lets you create and distribute email newsletters, which are a great way to get your ideas into people's inboxes each week, and start building a following. It even lets people sign up straight from Twitter. Alexis Madrigal, deputy editor at The Atlantic, says the app helped him grow his own newsletter to thousands and thousands of readers.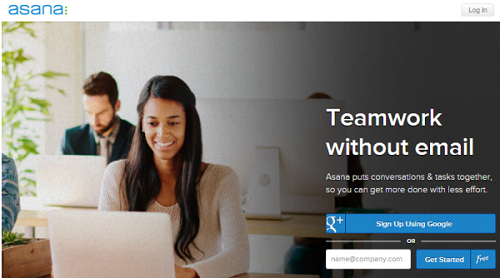 If you have hired someone to help you in your online works, then Asana is a powerful task assigner and manager designed just for you. You can use it to organize and track your workload among the people who you work with without having to constantly go back and forth over email. Asana also allows you to pre-determine the task you need your workforce to do and separate them per workspace.
One study found that 85 percent of small businesses get customers through word of mouth. If you don't want to miss out on lots of new business, you can use ReferralRock to set up your own referral program in under a minute. Just enter a few company details, design your snippet and your customers can start referring new customers to your business online.
Many of us are not Photoshop pros, but that does not mean you can't create beautiful graphics for your marketing efforts. Canva helps even the most graphically-challenged among us to create everything from presentations to social-media images for free, within minutes. You can use its templates, store everything online and even access stock images to include in your work. Another great tool you can use to do minor photo editing if you aren't familiar with using adobe Photoshop is PicMonkey.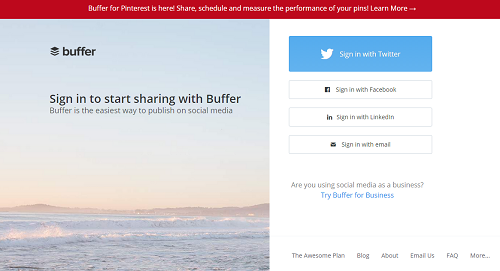 Most businesses juggle several social media accounts at once, which can be problematic. BufferApp makes scheduling and sharing your content on various social media websites a breeze, all from one dashboard. We love it for its ease of use. An equally great tool for sharing your content on various social media websites you should consider is HootSuite. HootSuite also allows you to schedule your tweets, Facebook status updates, Google+ shares and various other awesome things from one dashboard.
Awario is an incredibly powerful social media tracking and management tool. You can use it to manage different types of social media activities, including monitoring conversation touching on your brand and competitors, creating different social media personas (up to three personas for the free plan) to join in on conversations touching on your business, and updating multiple social networks from one dashboard. The application is indispensable to brands and individuals engaged in brand management, social media marketing and market research.
If you'd like to grow your Twitter network and make sense of your Twitter account Tweepi is a handy tool. With Tweepi you can add targeted Twitter users and unfollow the inactive ones. A similar tool that helps you manage your Twitter account is CrowdFireApp.
Surf for Brands offers deep insights, ethical data generation, and powerful audience activation to enable more effective marketing. Once you sign up, you can focus your attention and care on the more engaged, valuable customers, as well as spotlight awesome deals and offers you have that you know people will love.
This tool is a useful for those looking to drive more leads from Facebook, and those new to Facebook marketing in general. Viralyft analyzes your Facebook pages and generates reports highlighting areas for improvement so you know how you stack up by industry standards and against similar brands.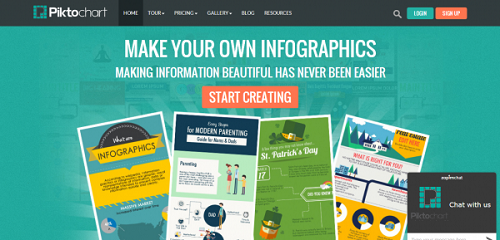 PikToCart has a free version with dozens of features that allow you to create beautiful infographics without you having to know anything about graphic designing. Because images are often easier to comprehend than text, creating infographics can deliver your message powerfully, and "Take your visual communication to the next level, without hiring a professional designer."
There is a high chance that you will want to advertise your products or services on the Internet. Google AdWords allows you to create online ads for thousands of channels (e.g. Google results page, other websites, mobile ads, etc.). You can start with a minimal budget and work your way up, but AdWords also has various promos allowing you to open an account and receive free credit of about $100 to $150. Look at their promos and you will surely find one, based on your geographical location.
Want to keep track of what people are saying about you and your competitors? Mention helps you track key phrases and brand names, in real time, so you never miss out on a conversation with current and potential customers.
Zapier integrates the many apps you use regularly and automates interactions between hundreds of other popular app, such as Evernote, Gmail, BufferApp, and more to make your life easier. For instance, you can add a new Twitter follower to a Google Docs spreadsheet or send a Wufoo form entry to Salesforce. The service is free up to 100 tasks and five zaps (app integrations), then rises to paid plans, depending on the amount of tasks, zaps and how often your zaps occur.