25 Inspirational Quotes to Usher in the New Year in Style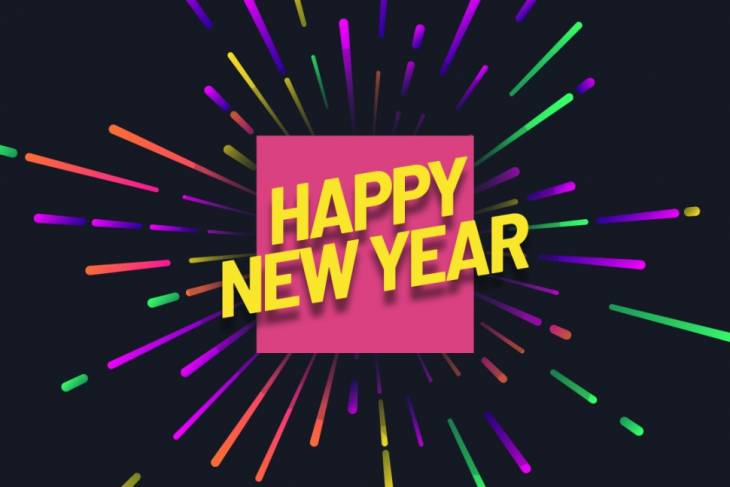 From the devastating Russia-Ukraine war to the return of inflation, intensifying climate change, and deepening humanitarian and refugee crises around the world, last year was a particularly challenging and difficult year. Still, good things happened in 2022, including easing of COVID in many countries.
With all of its ups and downs, we have to bid 2022 farewell and usher in the New Year in style.
As 2023 begins, it's important to start off on a positive note and set the pace for a more positive year.
Start the New Year Positively
This New Year presents us all with an opportunity to renew our commitment to our businesses, to our families, and to ourselves. It gives us another chance to start afresh and pursue our dreams with renewed energy and vigor.
If you are ready for a successful 2023, here're powerful inspirational quotes to help you kick-start the New Year in style and propel you to achieve your goals and greater success!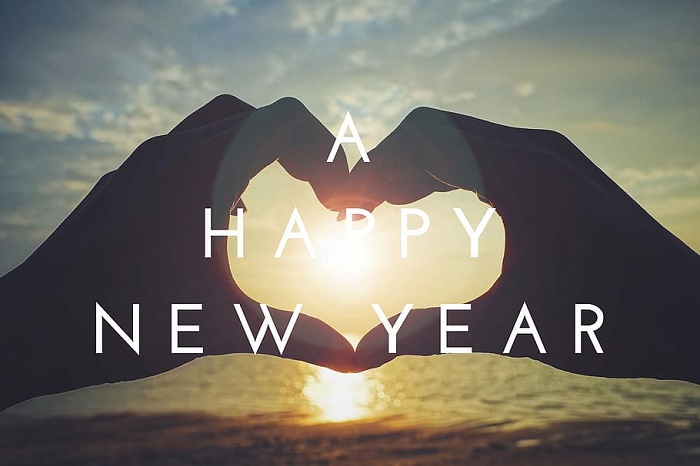 1. "New Beginnings are in order, and you are bound to feel some level of excitement as new chances come your way." – Auliq Ice
2. "My New Year's resolution list usually starts with the desire to lose between 10 and 3,000 pounds." – Nia Vardalos
3. "Faith is why I'm here today and faith is why I believe I can achieve something in my life." – Jonathan Anthony Burkett
4. "New Year's most glorious light is sweet hope!" – Mehmet Murat ildan
5. "We can find a new hope every new day and every New Year." – Lailah Gifty Akita
6. "What the New Year brings to you will depend a great deal on what you bring to the New Year." – Vern McLellan
7. "Same mind with same old ideas enters the same old year; only the new mind with new ideas enters the New Year!" – Mehmet Murat Ildan
8. "Every New Year people get you some presents but your best present you get never changes: Your own existence! It is also your best present to others!" – Mehmet Murat Ildan
9. "New year is a day, to tune the rhythm called SOUL, with best chords called EXPERIENCES and play the guitar called LIFE." – Vikrmn
10. "We will open the book. Its pages are blank. We are going to put words on them ourselves. The book is called Opportunity and its first chapter is New Year's Day." – Edith Lovejoy Pierce
11. "It wouldn't be New Year's if I didn't have regrets." – William Thomas
12. "The merry year is born like the bright berry from the naked thorn." – Hartley Coleridge
13. "In the New Year, you carry all the experiences of the past years and that is the greatest power of every New Year! This year again, you are less student and more master!" – Mehmet Murat Ildan
14. "There are greater things to be achieved in every New Year, and each and everyone must prepare themselves to be great, not by words of the mouth, but by a lot of sacrifices." – Michael Bassey Johnson
15. "We all get the exact same 365 days. The only difference is what we do with them." – Hillary DePiano
16. "For a new year to bring you something new, make a move, like a butterfly tearing its cocoon! Make a move!" – Mehmet Murat Ildan
17. "Twenty years from now you will be more disappointed by the things that you didn't do than by the ones you did do. So throw off the bowlines. Sail away from the safe harbor. Catch the trade winds in your sails. Explore. Dream. Discover." – Mark Twain
18. "Make New Year's goals. Dig within, and discover what you would like to have happen in your life this year. This helps you do your part. It is an affirmation that you're interested in fully living life in the year to come." – Melody Beattie
19. "You can be clumsy yet clever. You can be classy yet poor. It's not tearing a leaf off a calendar which will make you a better or a worse man but the attitude that you have from dusk till dawn every day." – Indeewara Jayawardane
20. "A New Year brings new grace for new accomplishments." – Lailah Gifty Akita
21. "Let go of what was and embrace what to be." – Lailah Gifty Akita
22. "Approach the New Year with resolve to find the opportunities hidden in each new day." – Michael Josephson
23. "Be always at War with your vices, at peace with your neighbors, and let each New Year find you, a better person." – Benjamin Franklin
24. "The love at Christmas should be with us throughout the coming year." – Lailah Gifty Akita
25. "Cheers to a new year and another chance for us to get it right." – Oprah Winfrey