Actionable Facebook Ads Strategies for Your Budget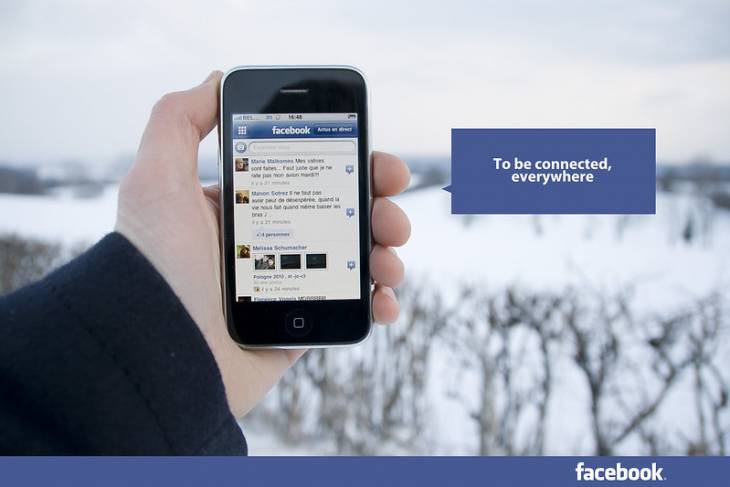 Facebook Ads are a great way to generate leads and sales for any business, but it can be challenging to know where to start.
This post is a comprehensive guide for small business owners and entrepreneurs who are looking to set up their first Facebook Ads campaign. The blog will cover specific strategies you need to know to create an effective advertising campaign that makes the most of your budget.
We'll also talk about how to make sure you're targeting the right people, as well as what kind of ads should be used when promoting different products or services.
Let's get started.
1. Determine your target audience
Facebook ads can be a great way to promote your business, but you must know who you're targeting and how they use the site.
The best way to do this is to take an interest survey from Facebook Audience Insights or Google Analytics. You'll need to first create your ad campaign with specific interests in mind, then select the audience type from the drop-down menu under "Audiences."
This will help you figure out where people are spending their time on social media so that you can make sure they see your content when they're most likely going there for entertainment purposes.
However, how can you make sure your ads are seen by the right people?
You can create the perfect Facebook ad campaign to reach your target audience by considering their age, gender, interests, and location. If you are running Facebook ads for a restaurant in NYC, for example, you might want to consider targeting people who live or work in New York City, and so on.
2. Set up a budget for your Facebook ads
Running a successful campaign is not as easy as it sounds. There are many tools you can use to help create successful campaigns, such as Facebook's Power Editor. However, other factors come into play such as what type of ad you want to run (text or video), the audience size, and how much money you're willing to spend on a campaign.
Marketers need to understand these factors before they invest in this form of marketing because Facebook has strict regulations about who can advertise which product or service. That's why small businesses must know where their budget should lie based on their goals for advertising.
Make sure you stay within budget with each campaign, as they tend to be costly. Don't overestimate the value of Facebook ads and always check if you're reaching the goals you've set up for your strategy. If not, you might be wasting money and that's not something a small enterprise can afford.
3. Choose the right type of ad to promote your business
Facebook ads can be a great way to promote your business or product, but they are not all created equal. Some types of advertising will generate more clicks and conversions than others.
There are three main types of Facebook ads for you to choose from:
Promoted posts
Boosted posts
Sponsored stories.
A promoted post is an ad that will show up in the right column when someone visits your page. It's a great way to share content with your fans that they might not have seen before or reminded them about something important like an upcoming event.
Boosted posts are similar to promoted posts; however, boosted posts can also appear in News Feeds as sponsored stories - meaning people see them even if they're not connected with you on Facebook.
Sponsored stories are an ad type that will show up in the newsfeed for your fans. They can be more effective than boosted posts because they're shown to a larger number of people.
Your choice of ad should be based on the type of business you have, as well as your goals for each campaign.
 
4. Optimize your campaigns with conversion tracking and optimization tools
The power of Facebook ads is undeniable.
In the past years, we've seen an increase in companies using Facebook to advertise their products. As a result, there's been a surge in people creating custom audiences based on specific customer data and targeting them with relevant ads for increased conversions.
There are many conversion tracking and optimization tools available to help you create more efficient campaigns. Conversion is the process of turning a visitor into a customer, so it's important for marketers to measure this in order to know which strategies work well.
If you want to make your campaigns work for you and get better results, there are conversion tracking tools such as Optimizely or VWO available to help you. It will take some time and effort to set up these tools but they can be worth it if you want to see more ROI from your campaign ads.
5. Create an effective ad campaign strategy
There are many different strategies that an advertising company can use to create a successful Facebook ad campaign.
The most effective strategy is one that takes into account the goals of the particular business, the customer's psychology, and what they are willing to pay for.
What are some other ways that you can create an effective Facebook Ad Campaign Strategy?
- Have a clear understanding of what you want to achieve from your ads
- Study up on current marketing trends and figure out which will work best for you
- Determine how much time, energy, and resources you have at your disposal
Once you've managed to determine all those factors, you can be sure that your campaign strategy is effective. Avoid doing things without previous preparation and planning, as Facebook Ads are not cheap to set up.

For better engagement, visual ads such as whiteboards, videos, infographics, or stunning photography prove to have a higher conversion rate than text-based ads.
In conclusion
Facebook ads can be a great way to reach your target audience and make an impact on their lives. But creating the right and working strategy for your campaign can be difficult. However, with the right plan and preparation, you will be able to meet your goals.
Understand your target audience, set up the budget, and stay within it is the most basic way to make sure your ad campaign is successful.
Featured photo: Brice Reul/Flickr