Why 3D Visualization Is Now a Must in Retail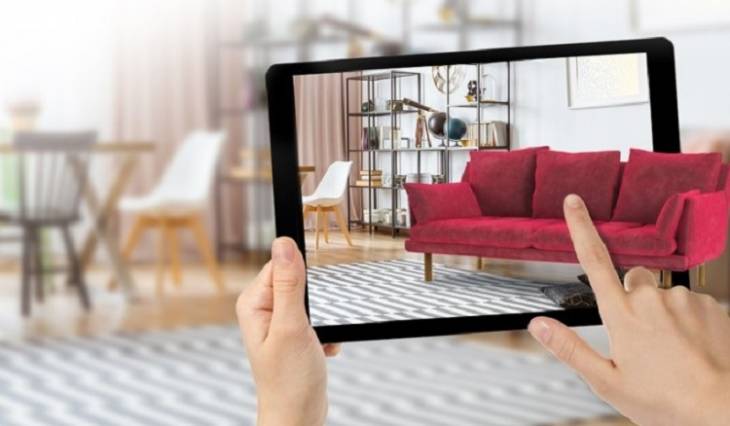 It's no secret that retail is undergoing major transformation. Any visit to your once thriving shopping mall with anchor stores that are disappearing faster than you can say "Labor Day Sale" should tell you that the writing is on the virtual wall.
Of course, brick and mortar isn't going away. In the end, nothing can replace the tactile sensations of feeling and trying products before you buy them. But the models and the mix are changing. The future of retail is a world where real and virtual shopping experiences live together in harmony.
A few examples of industries where this is especially true are Furniture and Home Décor, Home Appliances, Toys and Fashion. Let's take a furniture example. Pieces of furniture are typically large, expensive, and largely defined by their design and brand. Up till now, visualizing home furnishings in the home depended mostly on imagination. That is why 3D online experiences such as 360° views and Augmented Reality are such a game changer.
According to the 2018 `Wayfair Annual Report, "Customers want the experience of shopping for the home to be easy and fun, avoiding the anxiety that is often associated with the process. This includes rich content (beautiful imagery, customer reviews, 3D view in room, etc.)."
Enabling online shoppers to "try" products in their homes using Augmented Reality increases sales conversions, while reducing product returns. In fact, "furniture and home goods is the fastest growth (18.2%) category in eCommerce," according to recent data from eMarketer.
If you view a sofa, chair or carpet in the store – or even online in 2D - you can't really accurately visualize it in your living room. You can only guess how it might look. Once it's delivered, you may change your mind - a costly mistake for both the customer and the retailer.  No wonder studies show that 90% of consumers will check out furniture online before heading to the store.
3D Visualization Begins with 3D Modeling
 
The basic building block of any retail 3D visualization experience is a photorealistic 3D model. If you haven't checked 3D modeling costs and times lately, you are in for a pleasant surprise.
First of all, the time it takes to produce a 3D model of a product (e.g. sofa, refrigerator, handbag, etc.) has been reduced by a few different factors. One is the fairly recent introduction of tools like Substance Painter that dramatically reduce the time it takes to create the PBR 3D models required for Augmented Reality.
Another is the advent of web-based Marketplace solutions that can source talented 3D model designers from anywhere in the world, both reducing costs while enabling several products to be 3D modeled simultaneously.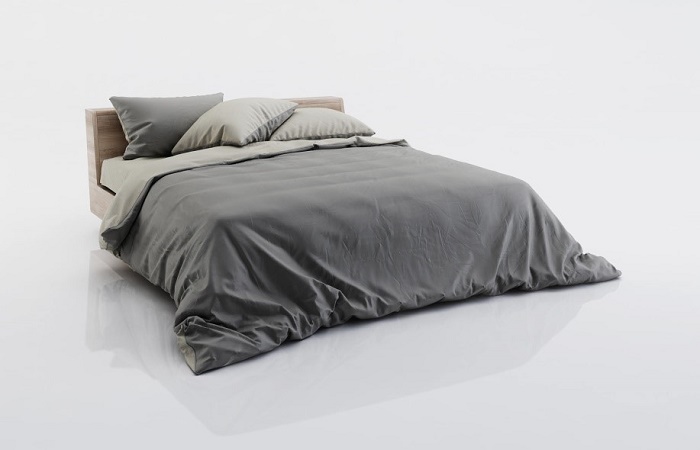 High detail 3D model of a bed showing linen with all shaders and textures. Created by Vizpeople and available on CGTrader Marketplace for 3D assets.
Typically, a couple of 2D product images in a few different angles and the product's dimensions are all you need to have a 3D model made.  These product images can be as simple as photos taken with a smartphone.
 
The New Reality is Augmented
Augmented Reality (AR), which superimposes 3D models on real world environments, has the potential to transform retail. With AR, shoppers can accurately visualize products in 3D in their homes using smartphones or tablets before clicking "Buy" or visiting a showroom.  These products can be turned around to view every angle before positioning.
What makes AR so compelling?
One study cites something called 'situated cognition' where more realistic customer experiences result from integrating "…information about products and services in real-time within the immediate decision context (i.e. are Embedded), allow for physical interaction with a product or service (i.e. are Embodied), and provide opportunities for communication with other customers (i.e. are Extended)." 
AR benefits are real and compelling, including:
i) Increased Sales Conversion.  Online shoppers who can already interact and connect with a product are more confident about their decision and are therefore more likely to purchase. Compare viewing a clock on your wall to simply browsing 2D clock images. Creating the Emotional (perhaps the fourth E in the situated cognition model) bond with a product is key to moving the buyer from Consideration to Decision.  This leads to the next big benefit…
ii) Reduced Returns. The NRF estimates that $369B in merchandise was returned to retailers in 2018. Of course, the actual product return is just part of the expense to which we can add increased labor costs, less available stock and potential negative perception. Early indications from retailers such as Macy's point to the fact that customers who experience products before purchase are less likely to be dissatisfied when the product is delivered.
iii) Engagement Time. According to Statista, the average time spent on a retail website in Q1 2019 was 4 minutes for a mobile device and 5 for a tablet. Augmented Reality can triple that. A few years ago, Jerome's Furniture launched an AR app. Their average time on site grew from four minutes to 15 as the app users tried out different sofas in their living rooms.
 
Photorealistic Lifestyle Scenes: Photography vs 3D
Furniture is often showcased in lifestyle scenes to convey how the products could look in the shoppers' home. Creating these indoor and outdoor scenes can be done two different ways: Traditional Photography or 3D Visualization.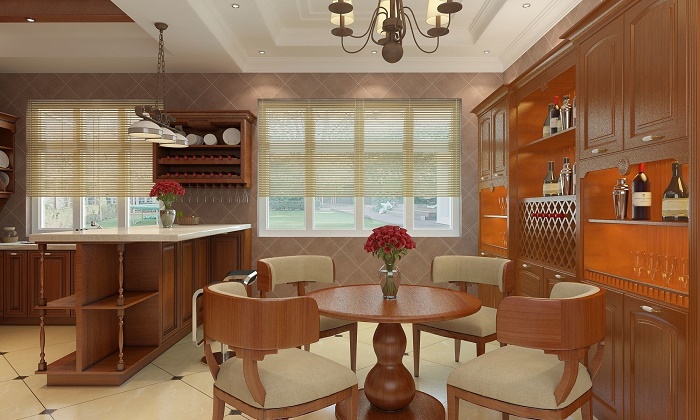 3D visualization of detailed interior created in 3ds Max 2012, render by Vray. Scene is as shown, includes all lights, cameras and settings and is ready to render. All materials and textures are included with the 3D visualization. Created by Artspace and available on CGTrader Marketplace.
Traditional Photography
Let's say you have a product – a sofa for example – that you want to showcase in a natural setting like a living room. If you go with traditional photography, the process simplified is:
Hire an ad agency or a design firm
The ad agency or design firm gets photographer bids which take into account factors like daily rate, photo usage, stylist, lighting, assistant(s), catering, etc.
A photographer and the location are chosen for the photoshoot
The sofa and accompanying home décor products are shipped to the location and arranged for the photoshoot
The scene is photographed and photos are shared with the client for evaluation
The photographer and/or art director now retouch the photos using Photoshop and other software and also perform image manipulation if required
The price tag for Traditional Photography of a scene begins at several thousands dollars.
 
3D Visualization
High polygon (or High Poly) 3D models are used to create photorealistic lifestyle scenes.  Each 3D model is again based on 2D photography (sometimes with the addition of CAD files) and basic dimensions.
The iconic IKEA printed catalog is almost entirely based on 3D models created using 3ds Max and V-Ray. IKEA IT Manager Martin Enthed explains, "We need to be able to do whatever we like with the renderings – print them on large walls in the stores if we need to. Even if most of them are only ever used on the website, they all have the capability to be printed very high-res."
The process for creating a 3D model or render of a scene, which is virtually indistinguishable from a photograph typically takes 2 weeks - depending on complexity.
Some of the advantages of 3D visualization over traditional photography include:
Cost
Generally, the price tag for creating a 3D visualization of a scene is tiny in comparison to what it would cost to photograph it.

Flexibility
Once the scene is created in 3D, making changes is very fast and inexpensive. For example, changing a product's color, fabric, texture or configuration can be done in minutes, making it easy to present a complete product portfolio.

Reuse
Furniture, lamps, floor coverings, etc. used in one scene can be easily repurposed for other scenes. That means once the products are 3D modeled and rendered, they can be reused in different angles and colors in a completely different scene to suit a different theme or market.
Conclusion
The advantages of 3D and AR are too compelling to ignore. As the majority of shoppers go online first to pick out their next piece of furniture, clothing or appliance, and as omnichannel shopping experiences offer more options, 3D product visualization is now an absolute must today.
3D visualization dramatically reduces the cost and time required to create attractive product images that can be repurposed for multiple marketing and sales applications. 
And it enables new customer experiences that should dramatically increase revenue, reduce product returns, and make customers happier and more loyal to your brand.