Amazing Personalized Gifts for Groomsmen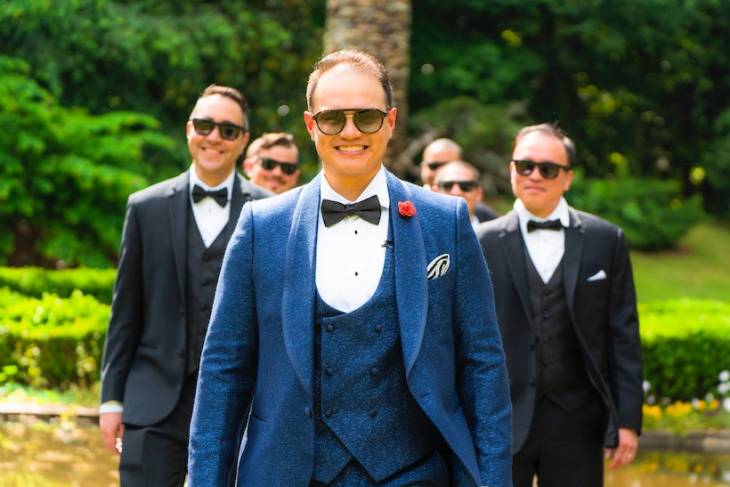 The important role groomsmen play in a wedding cannot be underscored enough. They provide support to the groom, keep the dancefloor filled, help make sure everyone's having a good time, and simply act as a good friend to the groom, offering words of wisdom and calming any last-minute nerves.
If you're looking to appreciate your groomsmen for helping make your wedding a success, then gifting them with personalized gift items is a great gesture and the way to go. Personalized gifts are thoughtful and show close friends and family that you really appreciation them.
Personalized gifts for groomsmen may include the groom's name and wedding date, as well as a custom message for each groomsman. That is sure to be a cherished keepsake for all groomsmen.
Unique Personalized Gifts Ideas for Groomsmen
Some of the best personalized wedding gift items for groomsmen you can buy this year include: 
1. Wedding Whiskey Barrels / Used Bourbon Barrels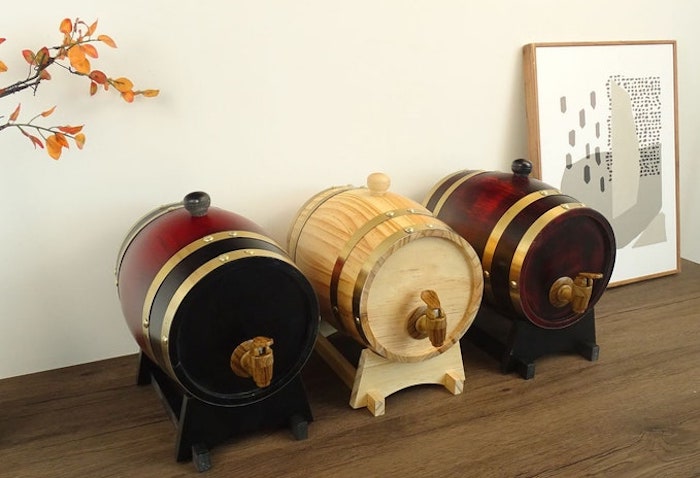 A used bourbon barrel or a wedding whiskey barrel is a unique and creative gift choice for groomsmen to celebrate the big day. The barrels come in many sizes and can be customized in a variety of ways to make them as personalized as possible. 
For example, you can include the details of the wedding or a personalized message to the recipient on the barrel's back. A groomsman will surely love this gift as they can age bourbon, tequila, wine, or scotch in a beautiful oak barrel, and it's an excellent conversation piece too. 
If your groomsmen are whiskey enthusiasts, you can also buy a decanter for them. There are many groomsmen gift ideas surrounding the whiskey barrel that you can go for to make your wedding party gifts more personalized, special, and fun-filled. 
2. Personalized Sunglasses 
Classy personalized sunglasses with 100% UV protection are a perfect gift for men. Not only will they look great on them, but they will also protect their eyes from harmful rays and glare. 
Besides that, sunglasses are unique groomsmen gifts because they are durable and can be personalized with the groomsmen's name, wedding date, or event hashtag. 
There are many ways to personalize sunglasses, and you can choose from a variety of different colors, frames, and material. For example, you can get bamboo sunglasses with personalized engraving and a bamboo case to store them for men with unique fashion tastes and style.
Sunglasses can make great wedding party gifts for men. 
3. Personalized Cufflinks
Businessmen aren't the only ones who appreciate a stylish pair of cufflinks. Groomsmen would also just love to show off their new classy cufflinks too. Cufflinks make great gifts for groomsmen.
While choosing the best and unique cufflinks for your groomsmen, you can get the cufflinks personalized with a favorite quote or phrase inscribed on the front.
With personalized cufflinks, possibilities are endless! 
4. Personalized Leather Belts 
Personalized leather belts also have their space among the best groomsmen gift ideas. These belts are among the most practical and useful men's wedding gifts you can get. 
Not only will personalized leather belts look great, but they can also be worn with many different outfits. A personalized leather belt can complement the groomsmen's suit perfectly. 
The personalized belts can be adorned with gold, silver, or brass buckles, depending on your groomsmen's tastes. 
5. Personalized Decanter Set 
If you want to give your groomsmen something practical that they can use for their enjoyment, consider a decanter set. Decanter sets are both durable, beautiful, and practical. Your groomsmen will surely love a personalized decanter set along with a bottle opener. 
A Swanky Badger bottle opener can be personalized with your groomsmen's initials, along with a message on the back. A decanter set with a bottle opener and a heart-warming message is an excellent gift for groomsmen; get ready to see them smiling. 
6. Pint Glasses 
The stylish drinking glass has been a favorite of groomsmen and stag dogs since the beginning of time. Its classic design will keep drinks hot or cold for a long. 
Pint glasses are popular for their durability and style, and they come in different sizes to suit every individual. It is a unique gift for your groomsmen that is sure to impress them. 
Pint glasses can be custom-made with the groom's/groomsmen's initials and wedding date. You can also order them with cool coasters. 
7. Stylish Money Clip 
Money clips also make for great groomsmen's gifts. These stylish, compact accessories can hold all of your groomsmen's bills and cards and can be engraved with their first and last names. 
There are many styles and options available when choosing personalized money clips. With a variety of different finishes, designs, and engravings, you are sure to find the perfect personalize money clip for each of your groomsmen.  
8. Luxury Toiletry Bag 
Personalized toiletry bags are another one of the best and most unique groomsmen gifts. These bags are essential travel accessories, that not many people go out of their way to acquire. 
Choose a stylish one with your groomsmen's name or initials. You can also select from canvas or leather to match your groomsmen's style. Try including their monogram to make it even more personal and special. 
A groomsman's toiletry bag should not only be functional, but stylish as well. This subtle combination makes it one of the best personalized wedding gifts for groomsmen. 
In Conclusion 
Personalized gifts for groomsmen can be purchased anywhere from online websites to local stores. Many online stores offer a wide variety of personalized gifts to choose from. Make sure to give each of your groomsmen thoughtful gifts that they will treasure for many years to come.