Are You Using Slideshows on Your Website? You Probably Should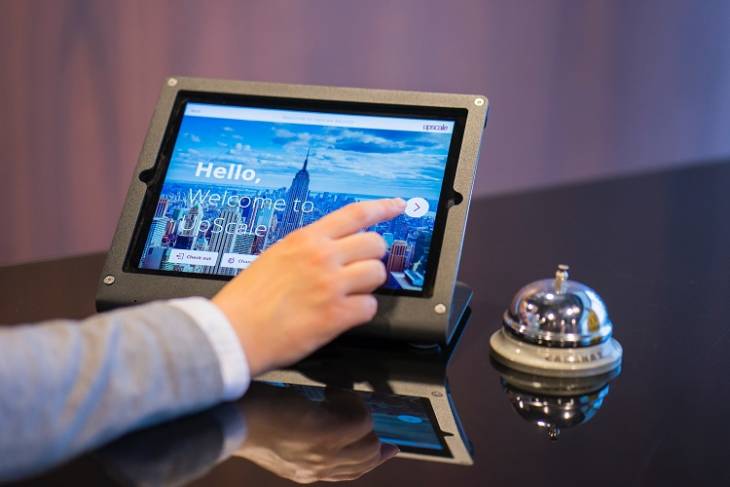 Visual content has a strong impact on people. As the old adage says, "a picture is worth a thousand words." No wonder visual content has become a much-favored marketing tool.
According to a report (PDF) by Content Marketing Institute, more than half (55%) of B2B marketers are putting emphasis on developing visual assets to complement their content marketing strategy. These marketers emphasising creating visual content are getting very good returns on investment (ROIs), per statistics cited by HubSpot.
Out of all the various forms of visual content, slideshows added into a web page can be an effective way to attract attention and convey your message in a creative and interesting way. And there are effective slideshow makers online you can visit that help to create professional slideshows easily in a matter of minutes.
While slideshows are a great visual means of content presentation, save space, and highlight selected content, there are those who are skeptical and even critical of slideshows on websites.
One of the criticisms is that slideshows do not always work well on mobile devices, and they can even slow down your website due to the amount of bandwidth they use.
However, if you implement your slideshows correctly on your website, paying attention to use a slideshow that is accessibility friendly, mobile optimized, and user-focused, and taking care to avoid heavy bandwidth sliders that slow your site, there are some very unique benefits you'll get.
7 Benefits and Reasons to Use a Slideshow on Your Website
Let's explore some of the top reasons for using a slideshow on a web page and the associated benefits:
1. Make a Great First Impression
Professional slideshows made using a reliable program helps you create long-lasting, attractive presentations. You can present your content in an innovative way and align it with your brand.
A good slideshow will also let you add texts, headline, and animations to make your presentation stand out. You can also add your voice or music to the slideshows for more effect.
Users can enjoy a rich viewing experience, helping you create a great first impression. Slideshows can evoke an emotional response from clients and persuade them to invest or buy your product.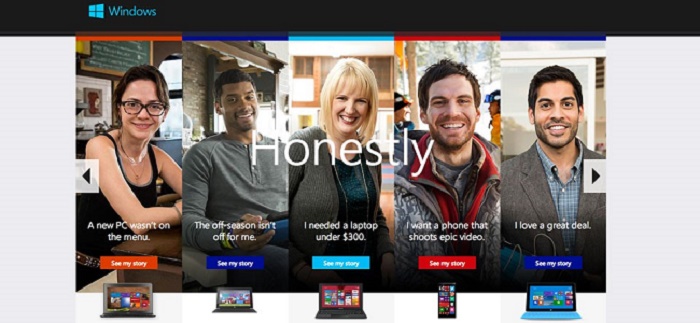 Microsoft Windows website slideshow screenshot.
2. Attract New Customers and Clients
You already know that visual content can work wonders to woo your potential customers. You can also use a slideshow on your website to attract new customers from different channels.
One effective and less used strategy to attract leads is to post slideshows created using a versatile slideshow maker on social media, YouTube, blog, and any place online you deem fit. Add your target keywords on each post and don't forget to tag your clients.
You will see an increase in website traffic within a short time, helping you earn more leads. Your site not only enjoys the extra traffic, but also makes room for optimum engagement—making way for higher conversions. Do add some call-to-action in your posts for maximum impact.
3. Tell Interesting Stories
Storytelling is one of the most effective strategies used by marketers to create a strong impact and influence on clients and potential customers.
Slideshows added on a web page can enable you to tell visual stories and create an emotional experience for visitors, combing your photos, audio, text, and special effects.
You can use the slideshow to highlight product features, show the best moments of your team, or convey what makes your brand different from the competition.
Slideshows also enable professional creatives and freelancers like photographers to create rich storytelling experiences using the best images from the shoot.
4. Easy to Digest
We all feel overwhelmed by lengthy blogs or big walls of text. Your clients are also short of time and may not be ready to invest their effort just to read your lengthy elevator pitches.
Slideshows, on the other hand, are easy to digest and can even express complex ideas easily. As a result, your presentations become more effective and convey your message efficiently to your potential customers or clients.
Viewers can also choose a certain part of the presentation just by entering a page number and skipping everything else. 
5. Make Effective Training Materials
People are likely to retain only 10% of the information they hear. But when it comes to visual content, they can retain 65% of the information even three days later, studies show. People following instructions with visual elements also do it 323% better than following just boring text!
Slideshows are therefore ideal for creating training videos, with images, texts and audio voiceover for your employees.
You can also make the training material more engaging by adding animation and other special effects. Your clients, partners and employees will learn faster, and be able to retain more of the information to use it in real-life scenarios.
6. Foster Collaboration
Some premium slideshow makers make it easy to share your slideshows on websites, blogs, social media and other platforms. You can simply forward the URL or the post and enable your team to work together on a presentation.
Thus, the slideshows are also great to establish yourself as an authority in your niche and incorporate different formats like images and audio.
7. Create Slideshows in a Breeze
It takes only a few minutes to create a professional slideshow using a top-tier slideshow maker. You just need to add your images and videos to the program and use your preferred transition style. Then you can choose a track from the library or add your own music or voice.
That's basically all it takes to create a slideshow, and you can confidently use your slideshow to feature all your presentations or content.
Final Thoughts
Slideshows enable you to catch the eyes of visitors. You can customize the slideshows based on your needs to create presentations that draw clients and keep them engaged.
In this way, slideshows are a compelling and captivating addition to your marketing and presentations arsenal. They'll help you to make a bold statement in the market.
In the end, they can also improve your conversions and bottom line leading to higher profitability.