10 Cheapest Social Media Marketing Tactics That Work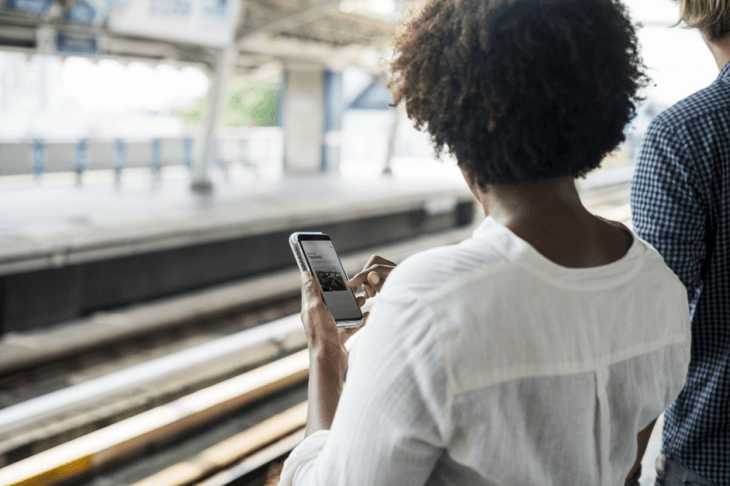 Social media has driven much further away from being just a source of entertainment when you have a spare five minutes. It is now more of a business necessity to have a presence online, and if you don't, it may be hard to succeed in your chosen industry.
For example, it has been suggested that businesses collate 10% of their budgets through social media, according to a report on Small Business Trends. Social media works extremely well to influence consumers buying decisions.
With the growing number of active social media users and platforms online, it is arguably your best bet to increase brand awareness using social media.
Becoming an influencial brand on social media and popular in the online world often takes a lot of time, persistence, and in some cases, money too.
For businesses just starting out, splurging on social media marketing may not be an option, so taking a possible cheaper route is the much more attractive alternative.
But where to even start?
When on a budget, the first step is usually to plan an appropriate social media spending plan in order to help monitor the cash flow.
It is also important to decide which aspect of social media and platform the money is going to be dedicated to, even though this can be the hardest decision of them all.
To further help you on your way to marketing success while on a budget, here are the top 10 cheap social media marketing tactics that will help any business make a name for themselves online, without breaking company accounts:
1. Focus on one target audience
Every business knows the importance of having a target audience and ensuring that who they have chosen will have a demand for their products or services. Knowing this will help determine the right social media platform to pursue before any money is invested.
It is important to find the right target audience first, before posting any content, to ensure no time or costs are wasted making adverts and that you are posting content your audience will interact with.
Knowing who to engage with will encourage a relationship to be built, for free. Then, with time and efficiency, regular interactions with the chosen audience, money can be implemented into the posts, but money can also be made from it too.
2. Produce quality content
Producing quality content is one of the most important aspects of being successful when marketing online. The same goes for what content is being posted on social media too. It is likely the biggest building block into having an effective marketing strategy that will work.
Making sure that there is quality content on both blogs and websites which can then be shared through the social media accounts, for free, will increase the traffic by getting the social media users involved in a page they may have never seen.
The repurposing of content stretches the reach and makes the most of the piece, making it much more valuable and effective.
3. Try Facebook first
Facebook is the largest, free, social media platform in the world owning more than 2 billion active users every month. Facebook represents many online consumers. In fact, out of the 60% size of consumers who are influenced by social media before making their product purchases, Facebook is accounting for 44% of those.
There are two available routes a business can take when marketing on Facebook. Keeping it cheaper and producing the free, organic posts, or going for the paid advertisement method for those who are less restricted on the budget end of things.
4. Use videos
Another low cost yet very effective marketing technique is through the use of video content. It has been suggested that 62% of businesses who used video marketing, saw an increase in their sales levels.
Further, visual imagery is processed 60,000 times faster than text by the brain.
The best way to use video for marketing is to do it on a more personal level, ones that the desired audience can have an instant connection or interest in. For example, telling company stories or experiences with the product or services.
As well as this, it is much easier to throw statistics and important company values out to the audience in conversation and written speech, rather than in a text.
This way they can be informed and hopefully positively surprised on the business passion and goals, without having to read.
5. Live streaming
Live streaming is very similar to creating video content. But, instead of it being planned, edited and a fully composed post, it is a live conversation displayed to an audience, who can join through a signup link or website search.
There is the chance to live stream on all different social media platforms from Facebook, YouTube and Instagram, each being as receptive as the other, as long as the work is put in.
Being live on air gives the audience the chance to interact with the entire marketing process in real-time, making it one of the most promising, low-cost promotion manoeuvres. The presentation itself should be attention-grabbing and make the audience want to stay for more.
6. Create and post infographics
A more creative way to post statistics, facts and figures about your business, is through the use of infographics. The best thing about infographics is that between the bright colours and clever animated images, there is space for the important information, but they won't interact as much as they would if they had to sift through an entire page of text.
Infographics are budget-friendly whilst informing the audience on what they need to know. The only real question is deciding if the business would like to create the graphics themselves or hire someone to do so.
If the choice is to make them in house, you have the freedom to include valuable points that you want your audience to connect with. This can easily be achieved through the use of free software, such as Canva.
7. Use brand advocates
While this is normally a pricier option for a business when it comes to promoting or marketing on social media, it can still be done with a slightly smaller price tag.
One of the best tools a business can use to help promote their products or services is those exact people who love the brand, products, and everything between. By working with these people, there will be a clear opportunity to strengthen the current relationships between your brand and consumers as well as reach a new audience.
For example, the advocates do not need to be celebrities or social media stars, they can be employees of the business or those who know it better than anyone else and really do love it.
8. Re-use old content
For those with a tight marketing budget, creating new content at all may be a little on the costly side. However, if the business is already up and running, it is likely some content has been made at some point. If so, it's time to grab this out of the cupboard.
Work on breathing new life into already produced content, refreshing it with updated content that is relevant to the times with up to date facts.
This will not only reignite interest into a once released article, but it will also shed light on any new information that may have arisen on the same subject that isn't getting the recognition it deserves. By writing about it, the audience may be interested and want to read more, all from re-using old content, for free.
9. Leverage online competitions
If the business is already selling some rather promising products, then why not host a giveaway to try and raise outsider interest, asking people for a follow or like on a social media post to be entered.
While there isn't money to be made from this, if the company can afford to give away just one item from stock, then this is a great opportunity to build brand awareness, and market products giving many people the hopes of winning one.
Even so, those who do not win may still be interested after keeping up with the brand over the weeks leading up to the competition closing, and they may just want to purchase their own.
By holding a competition, brand awareness will be increased, people will be much more interested in the company, and more people will want to be getting involved with the business in the future. 
10. Partner with other businesses
A very popular, and cheap method of marketing a business, is to partner up on a project with another that is in a similar industry. In doing this, the businesses get double the audience base, attention and brand awareness.
The partnering business doesn't have to be an industry leader or competitor, just one that is relevant and has similar brand qualities. For example, a clothing brand could connect with a digital design or logo company, and create a project that will allow each to delve into different audience bases, that is still rather relevant to the industry.
Conclusion
Business marketing doesn't always have to be over the top and extremely expensive; there are many other ways brand awareness can be increased while keeping to a low budget.
By following the tactics above, a business can simply create a name for themselves on social media, while taking on small tasks to help promote their brand, reach new audiences and show their personal side to everyone.
From hosting a giveaway, recycling old content and live streaming to name a few, these will all work to boost brand awareness, without breaking the bank. Then, once the ball is rolling, a small amount of money can begin to be paid into other marketing techniques such as paid adverts or even events, that will take the business to that next level in the industry.